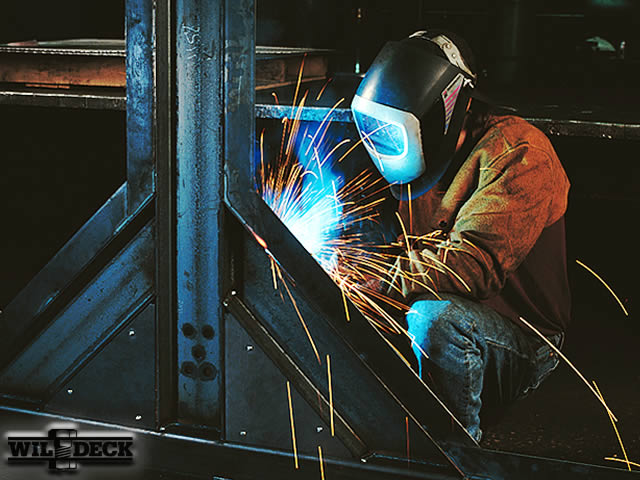 Welcome to my affordable welding service for St Augustine and Jacksonville Fl area.

We are the save-you-money Welding & Trailer Repair Service. We are called After Hours Welding because we will sometimes work late (or all night) to finish a project. And we sometimes work weekends or holidays if you need.

If you can't take time off of work to get your repairs done, then call me after work or on weekends or most holidays.

If the day time is your best time, that's also fine. If you don't want to pay another large welding shop $95 an hour fee, then call me.
I work by appointments only.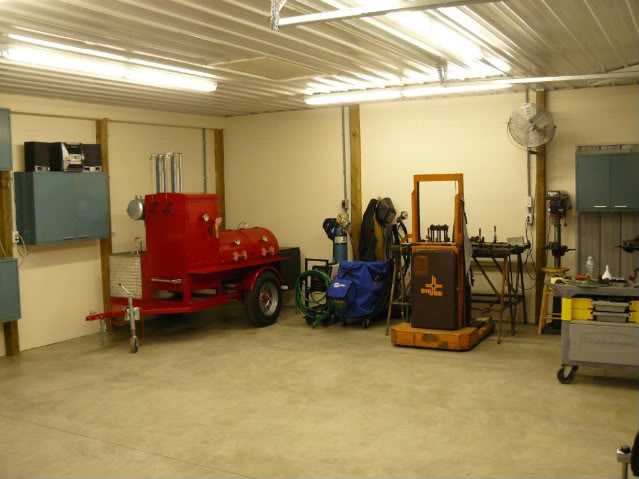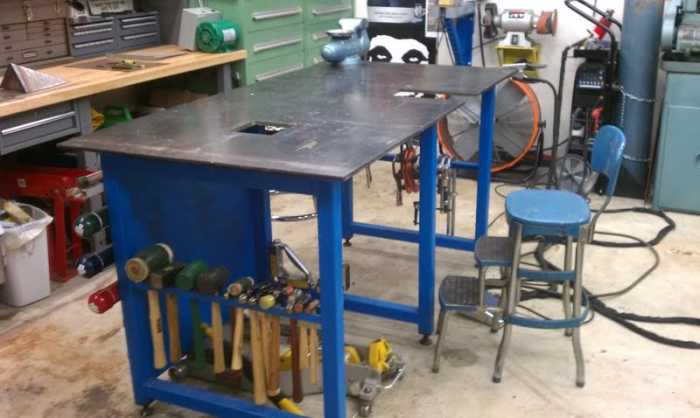 There are two types of welding. Repair welding where we fix something that's broke but already made.

And Welding and Fabrication where we build something made of metal from raw material. I have a background in engineering and design from a earlier career.

So when it comes to welding and fabrication, pardon my ego, but my skills put the other welding shops to shame. If you can dream it, I can fabricate it. If you can break it, I can fix it so it stays fixed. (
not counting un-normal abuse
)

In repair welding, there are three types of situations.
1
It broke from un-normal abuse circumstances (
IE
:
the car crashed into a tree
)


2
The material it was made from was inadequately weak and improperly chosen.


3
The design was inadequate to handle a normal load over a long period of time.

In the last two, I can identify the problem and make design or material changes in the repair so it wont break again. Why bother welding it if your not going to prevent it from breaking again?

However a welder not trained in design and engineering will fix it to only have it break again later as he scratches his head and wonders why.

If I fix it for you, it will stay fixed because I will make changes that cause the weak zone to become adequately strong, whether its design changes or stronger/thicker/larger material.

Welding isn't all I do. We also

change trailer axles

, repair trailer wiring, tow vehicle wire harnesses, pig tails, safety chains, install trailer jacks & electric trailer jacks, lights, install new trailer wheel bearings, install electric brake actuators in your vehicle and electric trailer brakes & brake shoes.
Check out our
trailer repair website.

And since steel has a history of rusting, which is another form of breakage, we do sandblasting and metal painting also. We can cut out the bad/weak metal, weld in new strong/metal, media blast all the rust and old paint off, and repaint it to look new again.

In today's world of high greed, it seems that nearly all businesses want to give you as little as possible while charging you as much as they can get away with.

It is a shame that virtually all other welders are always looking for the shortcut, looking to do as little as possible. They cut as many corners as they think they can get away with.

I'm not sure why, but I am not like them. I am always looking to find a way I can do more than you expected to receive for the price agreed upon.

It means more to me to send you away happy and excited with the job that you received from me, than how much money I made from you. Yeah I cant do it for free just to please you, but can't I do it fantastically while still making a living?

Isn't it the smarter approach to please every customer so you guys tell your friends to about me? Isn't is the smarter business tactic to do a job so well you never want to hire anyone else? So you always want to hire me for your next project?

Call me crazy, or maybe my greed level just IS NOT high enough. But charging you the most while doing as little as possible just does NOT work for me. I have way too much pride in what I do.

And I am most proud of the fact that I can please nearly every customer I work for. That means so much to me I will never change and be the type of person that does as little as possible.


Remember
, I work by appointment only, so be sure to call and schedule us.

904-638-8338

Call me, 8 Am to 9 Pm, any day of the week.
Would you like to mail me something?
This is my private residential address.
4731 Avenue D
St Augustine Fl 32095
Questions or comments, feel free to call.
Call anytime thanks to the magic of cell phones, I probably am available to answer you're questions.
Without hesitation, call me at
904-638-8338
I'll be happy to give you the information
n

eeded in order for you

to make a w

ise,

informed purchasing decision.
Our company name is "After Hours Welding & Trailer Repair." We serve all of St Johns County and surrounding areas.
We do very low-priced, competent & quality work, by appointments only any day of the week. Yes weekends and holidays to.