I design, build, fabricate, weld tow hitches including custom designed tow hitches for customers in St Augustine and Jacksonville Fl. I took pictures of the last one I did so I could show you on this website. The owner of this car wanted a tow hitch installed so he attempted to find one already built just needing to be installed.
Most vehicles have mass produced, ready made tow hitches that can be purchased and installed.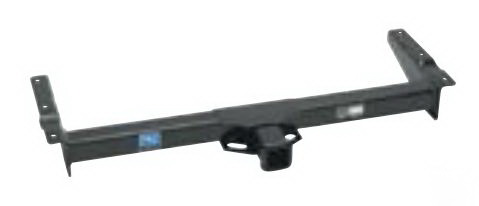 However the owner of this car discovered while trying to find one already built, that they don't make tow hitches for luxury cars as the demand is too small. Rolls Royce, Cadillac's, Lincolns, Mercedes, BMW and such don't have tow hitches ready made just waiting to be purchased as most other vehicles do.
So his only option was to have one custom built and he asked me if I could do it for him. I said bring it over so that we can see what we have to work with after it's jacked up.
And he had a frame we can work with, however the trunk was in the way as the trunk hung down too low.

We would have to design a tow hitch that attached to the frame, and then hung down lower so that it could reach beneath the trunk as it crossed the car over to the other frame on the other side.
Furthermore, since the frame didn't reach all the way to the back of the car, we would have to design a hitch that extended outwards beyond the rear bumper. This could easily be done, but at least now we knew what we had to work with.
So we purchased the right metal to get the job done with, but before I was to begin the welding process, I wanted to lay it out beneath the car so I could get a visual confirmation of how everything would fit together. After the car was already jacked up and on jack stands, I laid the metal out upon a box that I had so that it would sit in the approximate location that it was going to be welded.
The width and the layout that I had chosen, was going to work perfectly. But I still needed to cut the four drop-down legs that would allow this hitch to drop downwards from the frame, so that it could hang below the Lincoln trunk.
This is a special production tool that I have built. It is designed for cutting multiple pieces that are all the exact same length and doing it very quickly. It has an adjustable arm that reaches out and stops the metal at the predefined length, so we can just slide the metal through this saw and cut it.
Then slide the metal in again, and cut it again, and again and again. Every piece will have the exact same length as with this jig we do not have to fiddle with a tape measure for each and every piece that we want to cut. We just select our length once, and then we can run with it over and over.
Now you see the four drop legs as they are sitting upon the tow hitch cross members. I have tack welded them temporarily into place so that I can insert it under the car again, and double check the precision and measurements before I place permanent welds upon it. And below the cross members, you can see the receiver tube that will reach out beyond the bumper that will be holding the ball mount.
After we placed it beneath the car and up against its frame, and verified that it was going to be a perfect fit, then I pulled it back out and welded it permanently together.
These welds are overkill, meaning they are much stronger than necessary for this light duty tow hitch. But with a good 220 V mig welder, extra strong welds do not take any additional time to create.
You can tell by the extent of the discolored metal, that I had plenty of heat, meaning that the welds had very good penetration and the two separate pieces of metal are properly fused together.
Now it's time to set the tow hitch upon a floor jack, so that I can roll it underneath the car, and lift it up and hold it tightly against the frame.
Under the receiver tube, I placed rubber blocks upon the wood blocks. The rubber would compress and flex allowing the hitch to twist and tilt so that it would adjust to the exact proper angle for sitting flush and perfectly against the frame.
I offered to the customer, to weld end caps upon the outsides of the tube so that they would be enclosed. He declined my offer and decided to leave the tubes open so that he could pay for less welding time and save himself some more money. The metal was plenty thick enough so that rust was never going to be a problem, so the tubes did not really need to be closed up, but it would have looked a little bit neater.
Now you can see clearly how the tow hitch drops down from the frame, and then extends across below the trunk.
You can see that I have the four drop-down legs pressed firmly and tightly against the car frame. I am double checking for a tight fit and to discern if there is any gaps that I must accommodate. As it turned out, the car frame was not perfectly straight as it had a slight arch or curve to it.
I took a marker and drew on the legs the metal that would need to be removed so that the legs did fit tightly up into the curve of the frame.
Now I will take a grinder and remove this excess metal that prevents the legs from sitting tight against the frame. After this excess metal is removed, it will now fit tightly against the car frame and is ready for welding this tow hitch on to this Lincoln town car. Then back under the car it goes again.
I double check the fit and placement of this tow hitch against the frame. Now it's perfect as perfect can get, so now I permanently welded it to the frame. Now this car has a custom-built, custom welded tow hitch whereas before it had none.