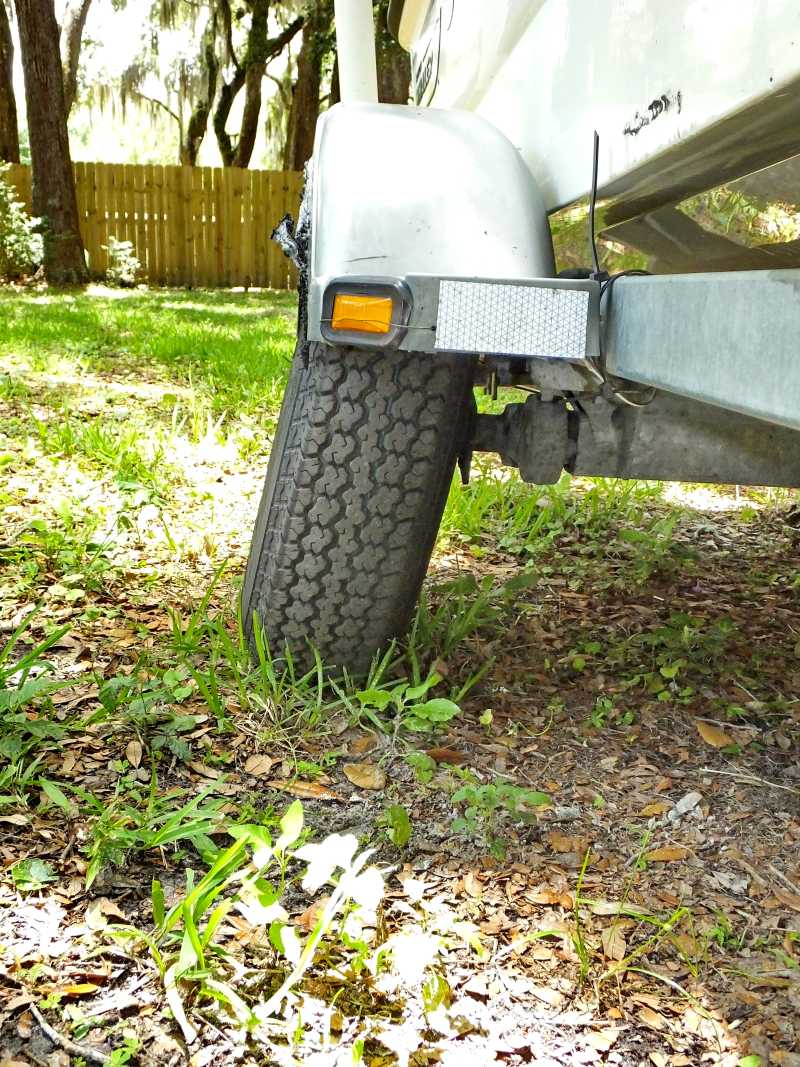 This boat trailer came in with a broken axle on a roll back tow truck. To see the story of this repair click this link or on the picture.
---
Before and After. A very heavy double walled boat on only one axle (with no brakes) created non stop problems.
We replaced it with two new matching torsion axles and added surge brakes and new fenders. To see the build out page on this job click on either picture or click on this link.