(Now Jacksonville and St Augustine has its own Dustless Blasting & Sand Blasting service. No more having to travel to Tallahassee to get your rust, corrosion or paint stripped off.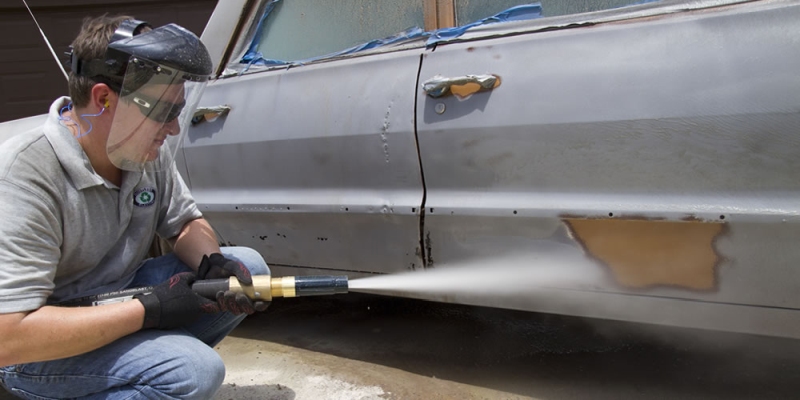 Do you have a auto sandblasting wish?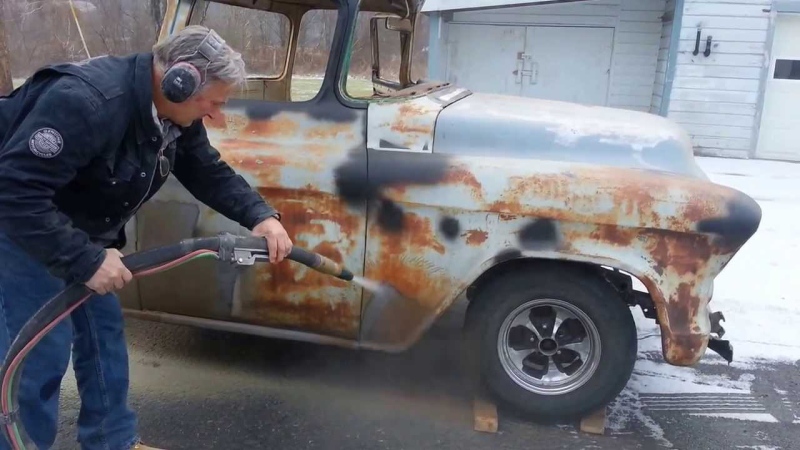 We offer mobile abrasive blasting of the traditional sandblasting, or the newer hydro/vapor dustless wet blasting. We can come to you with our Mobile Sandblasting equipment.


Below is a garage which was having paint failure and it was not feasible to put new paint atop of the old paint which was repeatedly peeling in 100's of small new places that were continually developing. Every bit of new paint was subject to how long the paint underneath was going to stay on.

Since the old paint had shown a history of constantly coming free of the wood, it was decided to strip off all pre-existing paint down to the bare wood and start all over fresh and proper. Here take a look at the house sandblasting job done in Jacksonville.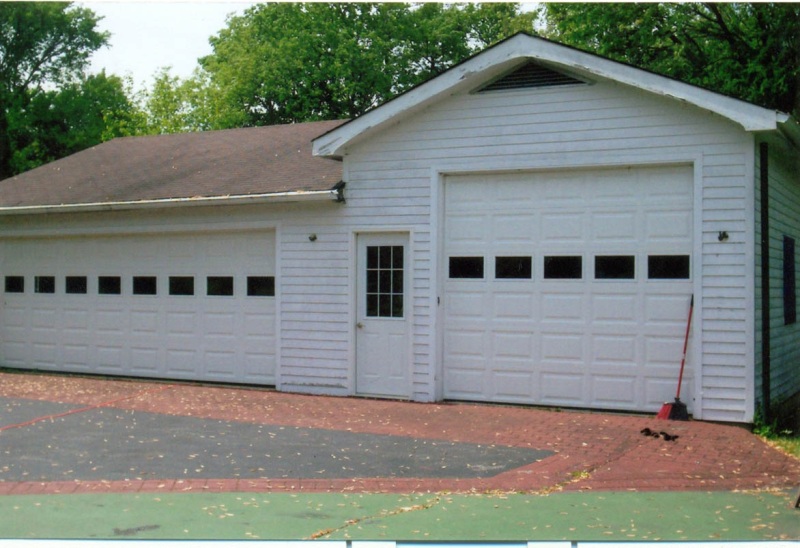 There is just no more effective way at removing paint from wood than house sandblasting.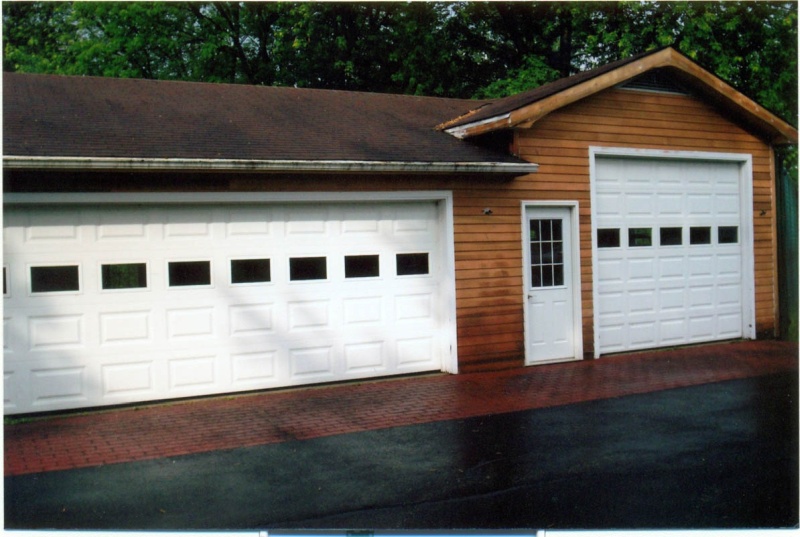 There are many occasions mobile is the bargain.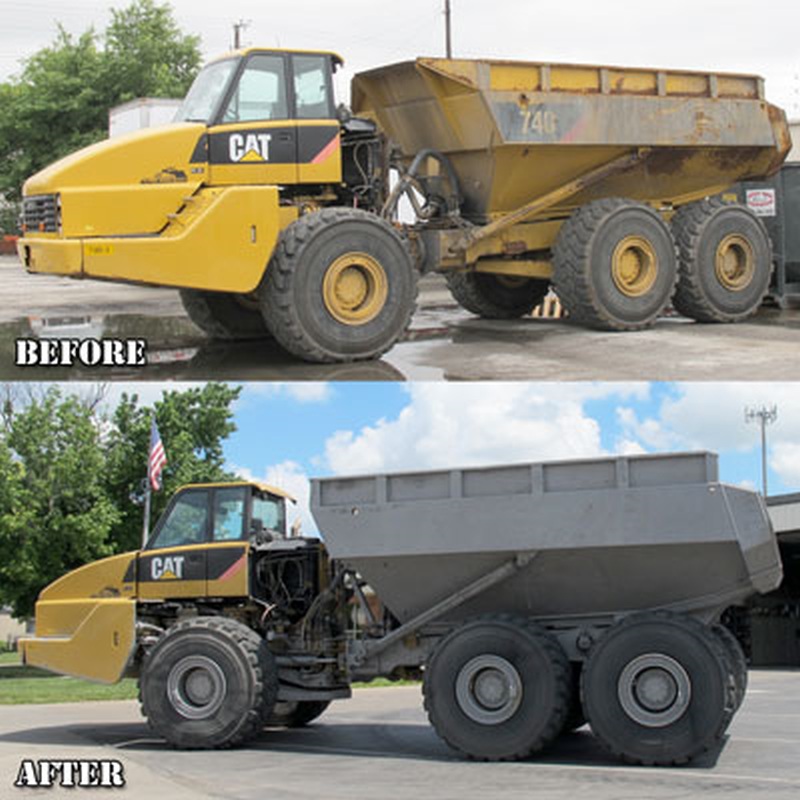 The hauling costs to sandblast this off road dump truck at our shop, were not feasible. The customer saved much money having us sand blast the truck on site and not at our shop.

Figure it this way. If you can bring it to our shop, you will save $200 off the cost of the paint stripping, rust stripping, sand blasting. If bringing it to us costs more than $200, then have us come do your abrasive blasting at your site.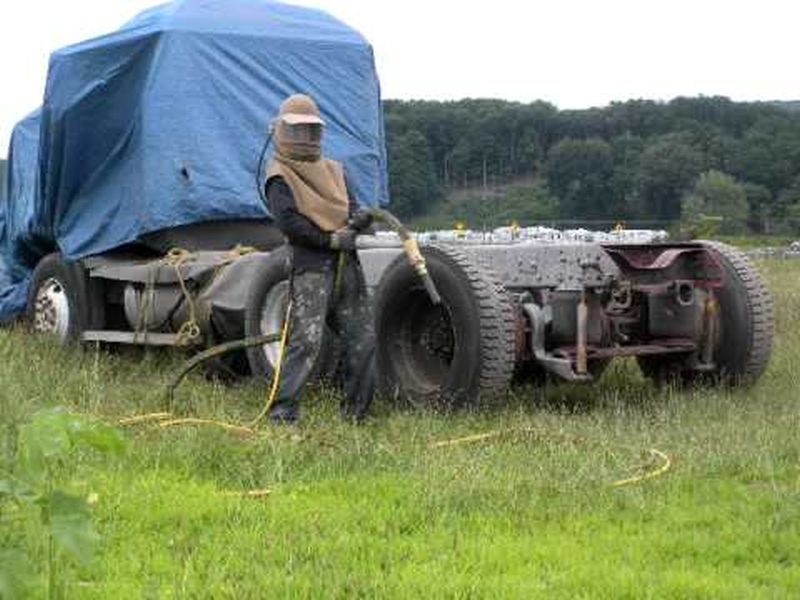 Do you need sandblasting on your truck? You ready for some metal blast rust stripping?

We have five abrasive blasting units ranging from small to large, from air blasting to wet dustless blasting.

For the air blasting we will bring our own air compressors. For hydro blasting, vapor blasting, wet blasting, we will need to hook up to your garden hose as a short term source of water.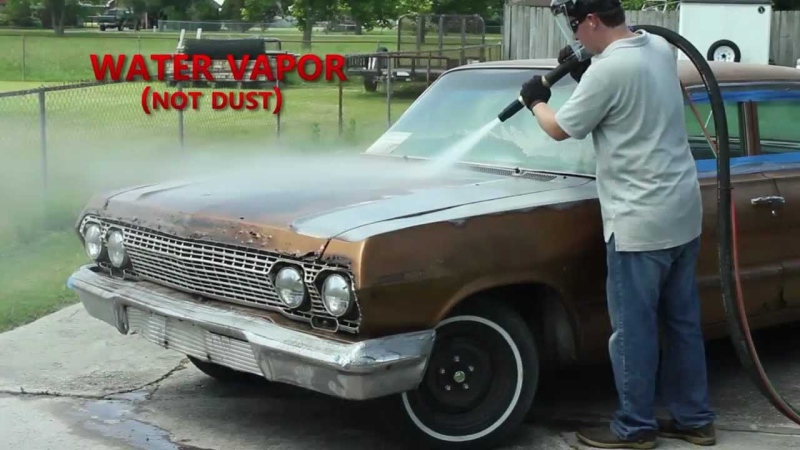 A large vehicle only uses $2- worth of water to strip it with wet dustless blasting.





Air blasting and water blasting each has advantages and disadvantages over each other. Unfortunately there is NO ONE technique that is best in every situation. But you knew this already.

You tell me what you want stripped, and why, and I will help you find the least expensive remedy that will give you your desired outcome at the lowest sandblast mobile cost.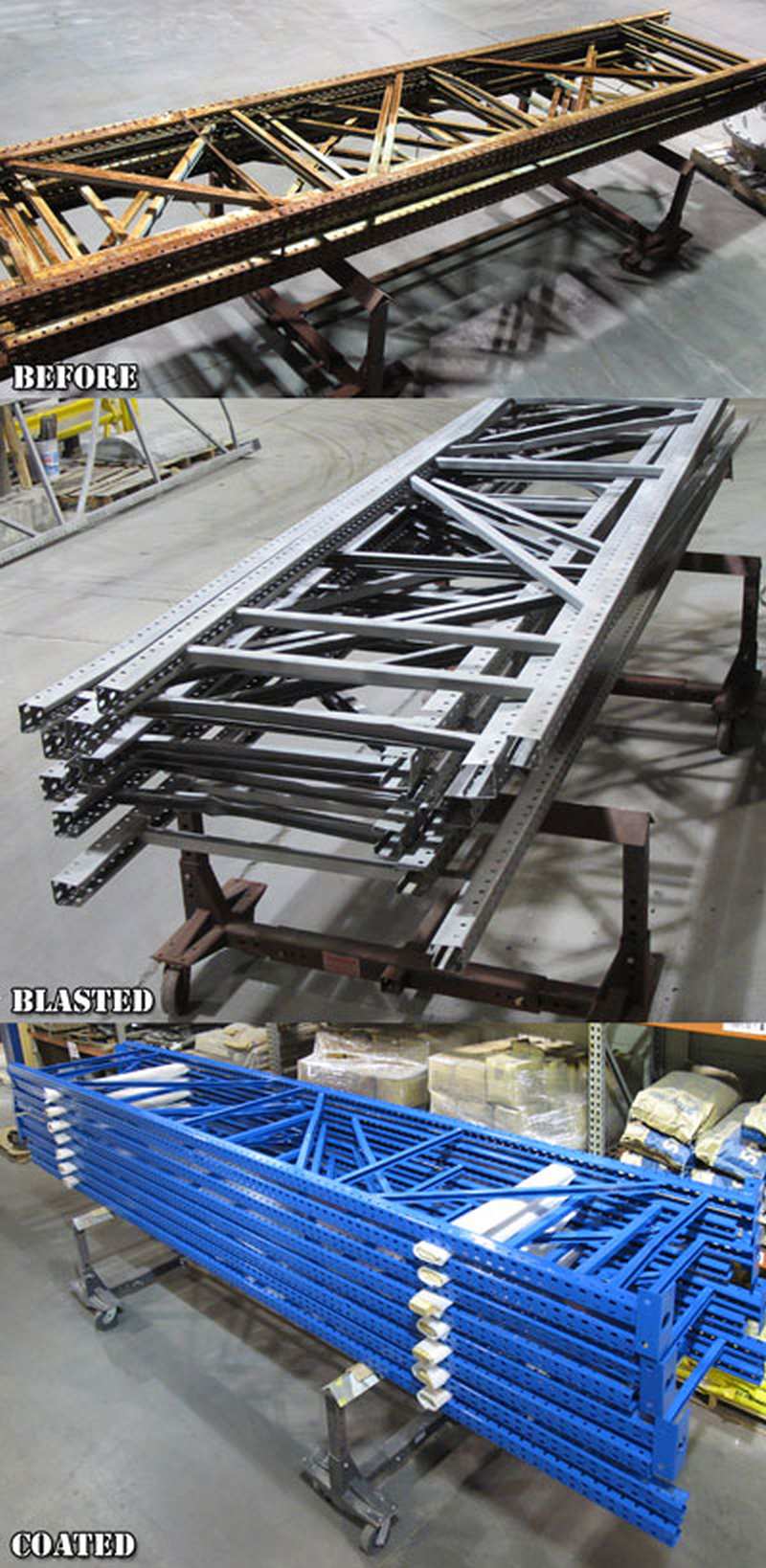 ABOVE: With all the nooks and crannies in that frame work, air abrasive media blasting was the most effective and didn't leave them with a wet floor or traveling puddles.

But since we were inside, we didn't use sand. We used a special abrasive blasting media that produces virtually no floating dust. We hung up plastic sheets around our blasting zone and no sand went outside. I promised them we could contain all the abrasives used. And we did.

That is why we were the sandblaster company chosen on this restoration project. They wanted our paint stripping service after they saw how the competition wanted to do it.

Price was not their concern, but zero neighboring contamination was.





ABOVE: With that horse trailer, it was rolled outside in the field next to their building, and wet blasted with high volume air and water vapor.

200 gallons of water that splashed in their field was insignificant. Also the sand blasting media did not have to be cleaned up since it was in a field. It just blended in and disappeared.

They had called many paint stripping companies near me and far away in their search for the best sandblasting cost, but my low price won them over so I was the sandblasting business that did it.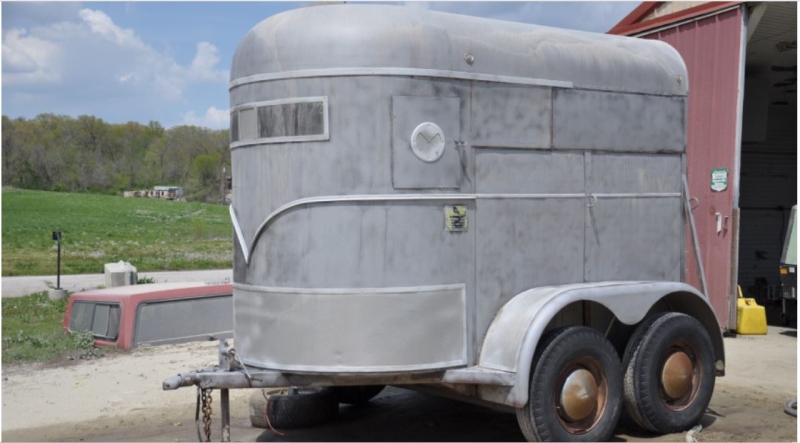 A gravel parking lot makes another great location for blasting sand in. See the wet area around the trailer? That's as far as the abrasive grit will travel with our wet blasting.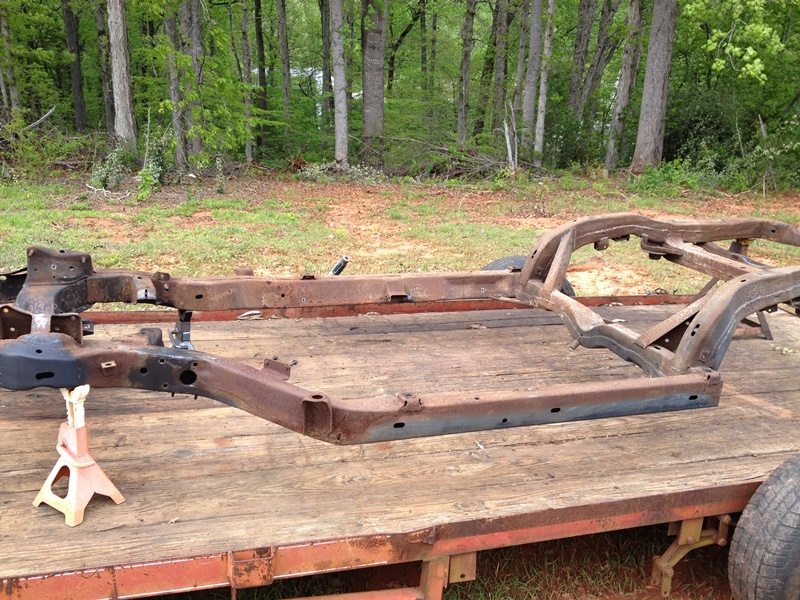 Here it was feasible for us to come out to the customers place since they had so many individual components needing to be stripped.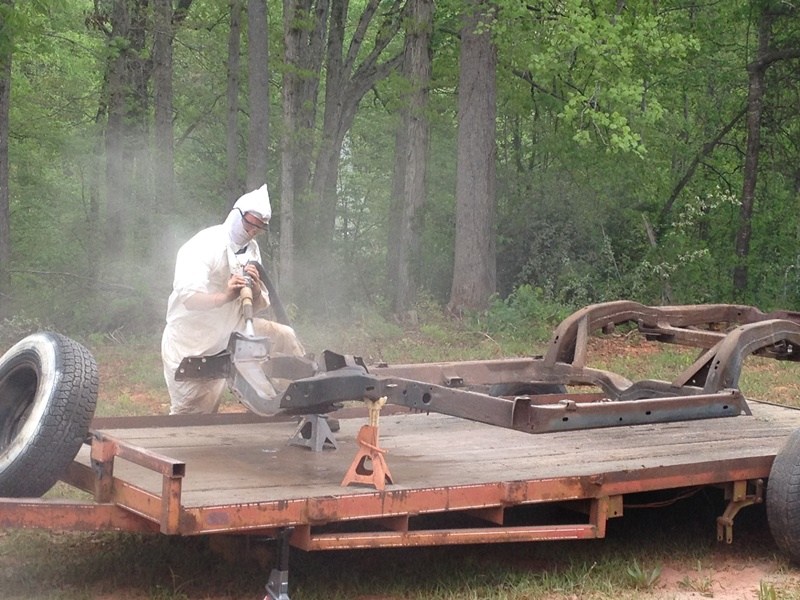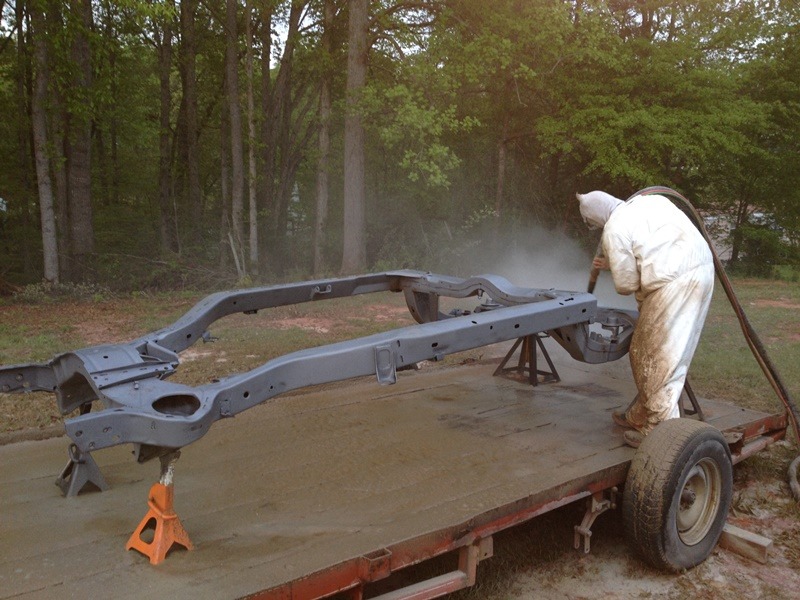 But they didn't want the risk of sand dust, rust dust or paint dust in their nearby pool, so we wet blasted (also called dustless blasting), vapor blasted this truck frame stripping off all the rust and paint.

Sure he could have hauled this frame to our shop. But he wanted mobile abrasive blasting because he had a whole garage full of parts to be stripped so I was the sandblasting contractor he chose.

Soon as we would finish stripping the paint and rust of one part, he would bring out another part for stripping. Over and over and over all day long.





Sometimes its my versatility that gets me hired, sometimes its my low sandblasting prices they love.

Below: I also love the small paint stripping jobs because they are brought to my sandblasting shop. I love mobile sandblasting services because it pays well, but I also love our shop sand blasting for its amazing variety of what we do. Boredom is never our problem.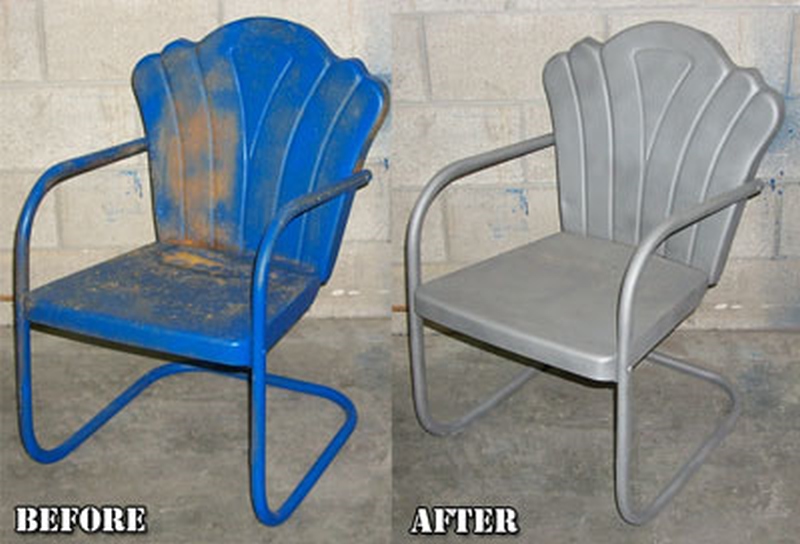 We do lots of small projects.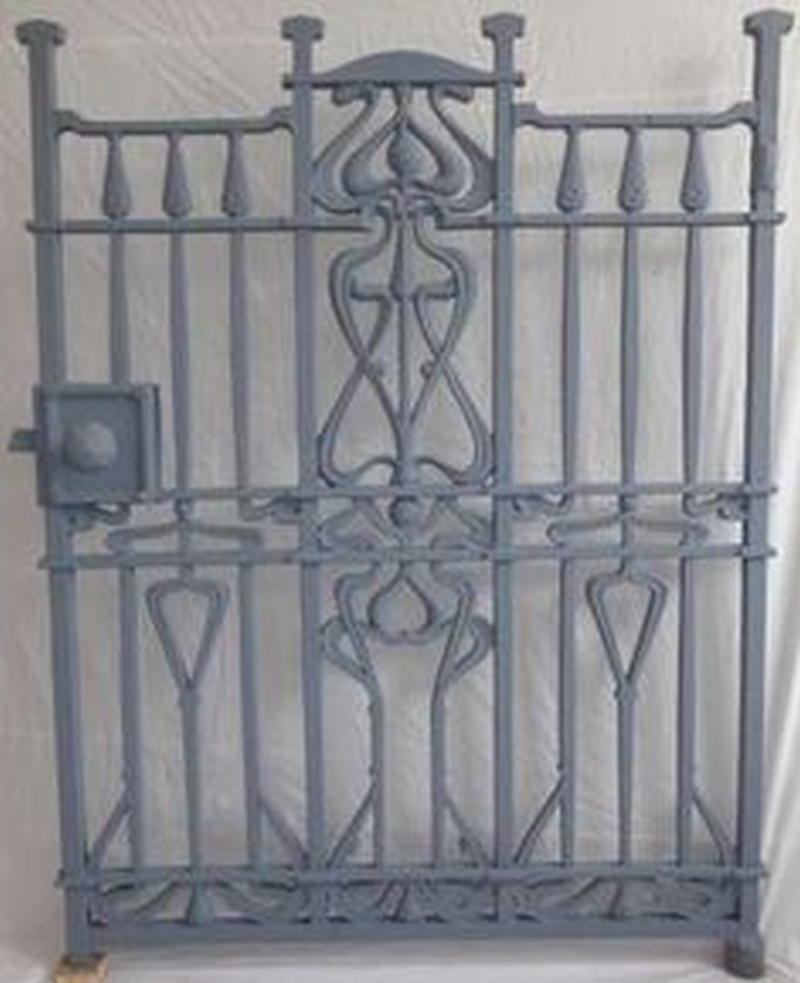 Sorry about the quality of that picture above. I know better than to use my cell phone for pictures. That will teach me to leave my good camera home.

Stripping paint and rust from metal fences and gates is most effectively done with sandblasting.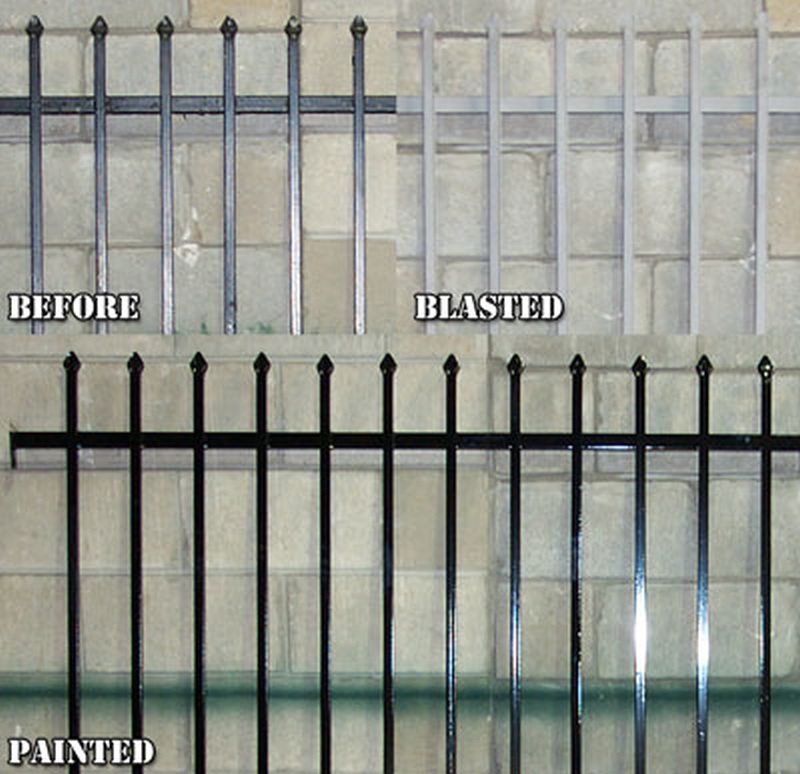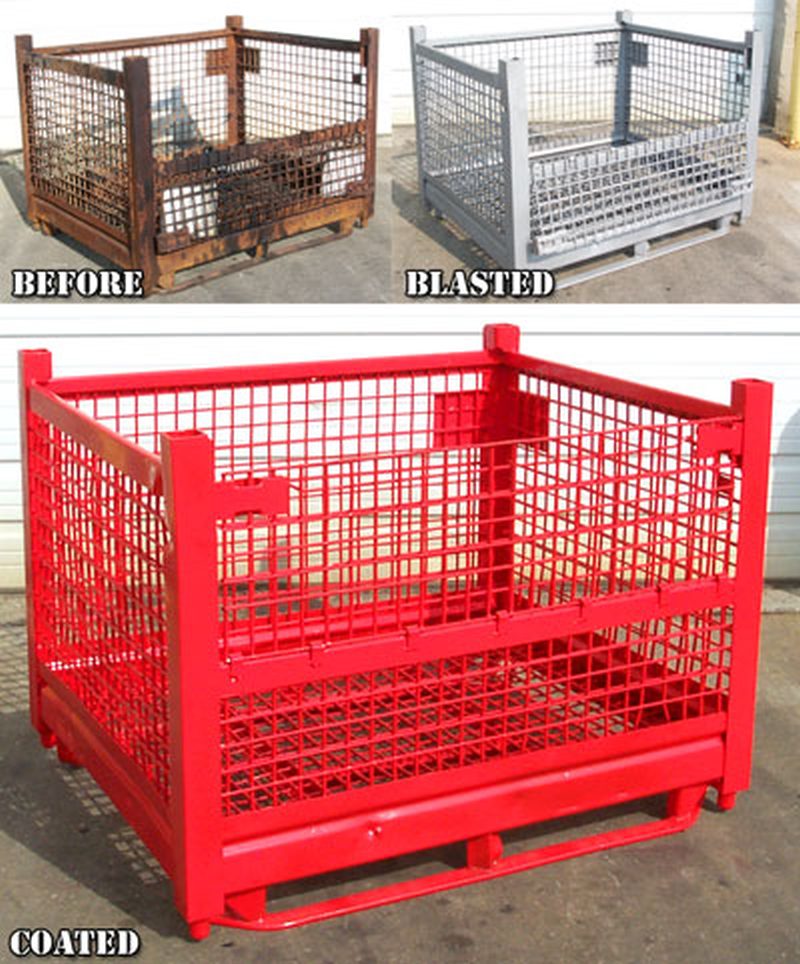 We can coat them with any type paint of your preference.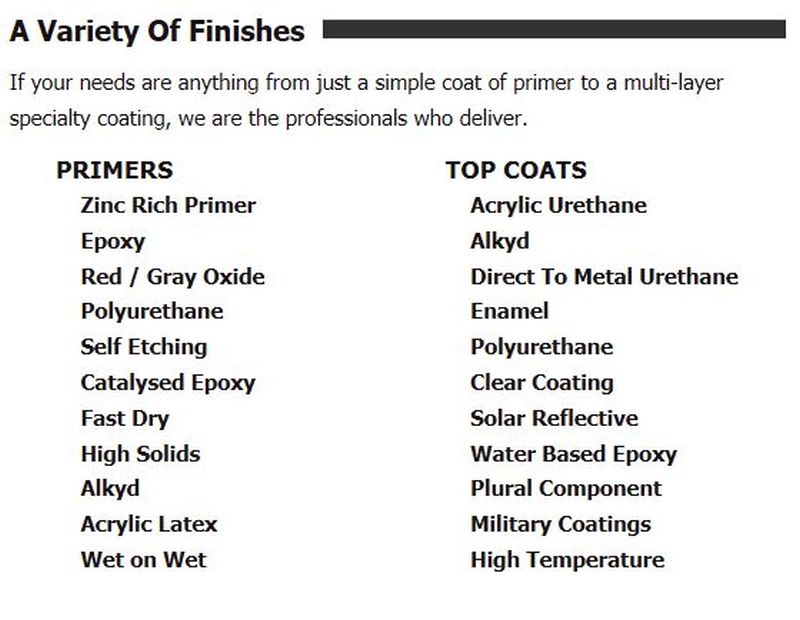 While the coatings available can wander off into super exotic land, our specialty is giving you basic very good quality, long lasting, inexpensive paint jobs specifically designed to not corrode and give you good looks for 10-15 more years to come. I call this 95% painting and its only half as expensive as 100% painting. Its by far the best bang for your buck.

What we don't do; we don't do fine finishes like you would expect on an expensive automobile or show car. I call that 100% painting. That requires special atmosphere controlled paint booths which drives the price way up for that little bit of extra quality.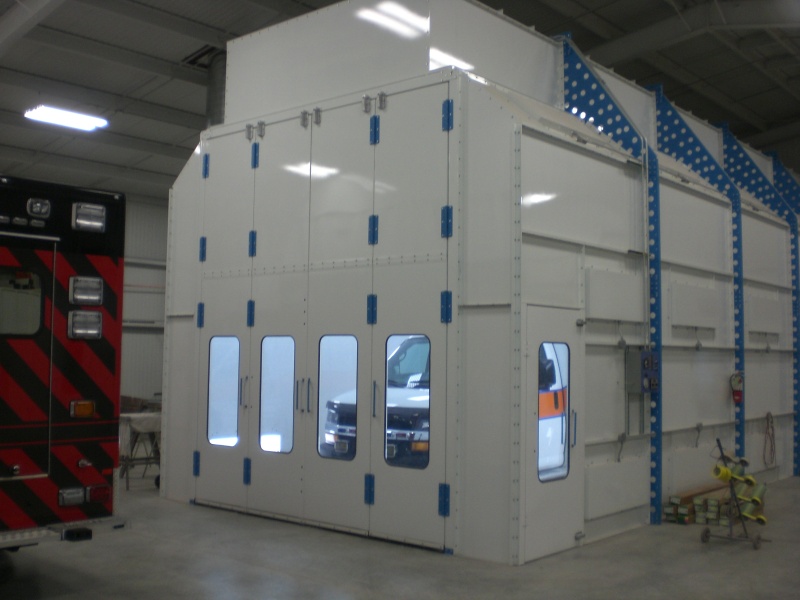 But our 95% painting is frequently done outside so occasionally it may have a mosquito or insect stuck in the paint which we touch up with a brush afterwards. And 95% painting only costs half as much as 100% painting.

Essentially we paint heavy duty metal that you would never think about putting a coat of wax on to keep it shiny. We paint things that live outdoors generally and work hard for a living.

If you want to put a coat of wax on it and make it shine to the max, then we are not your paint shop for that job.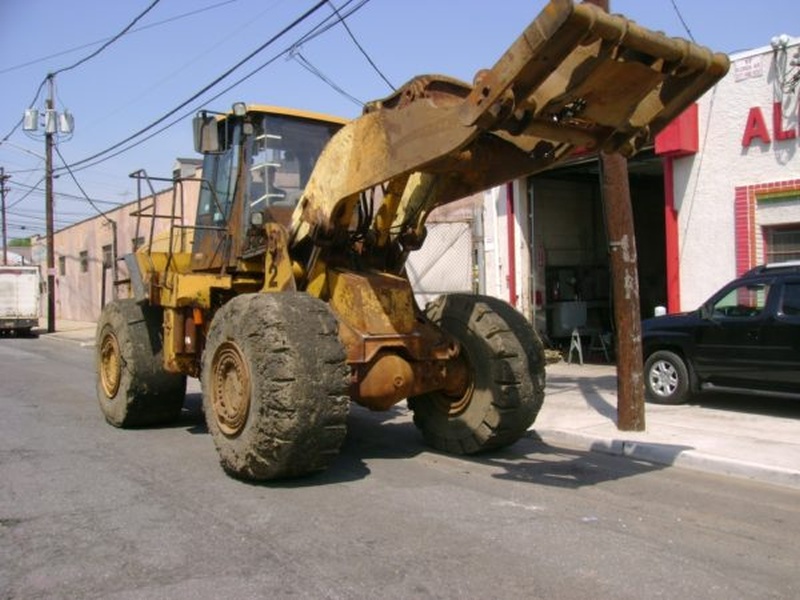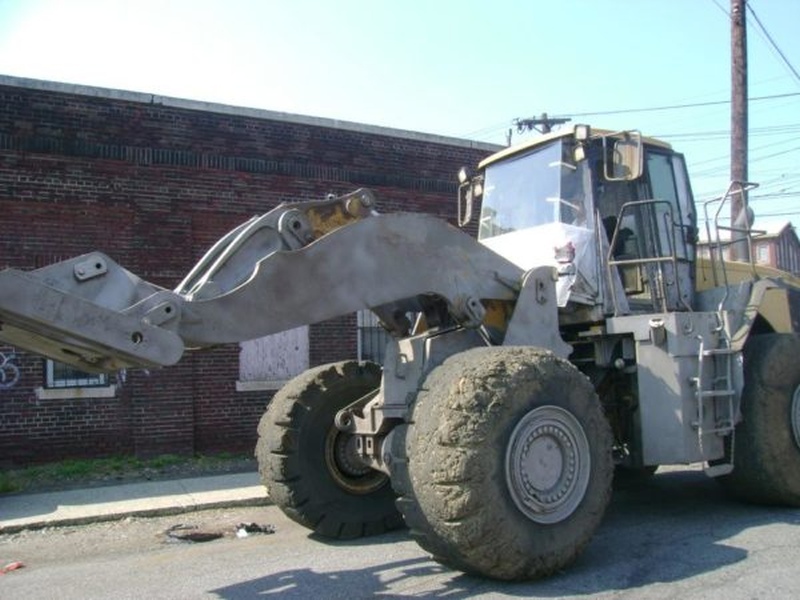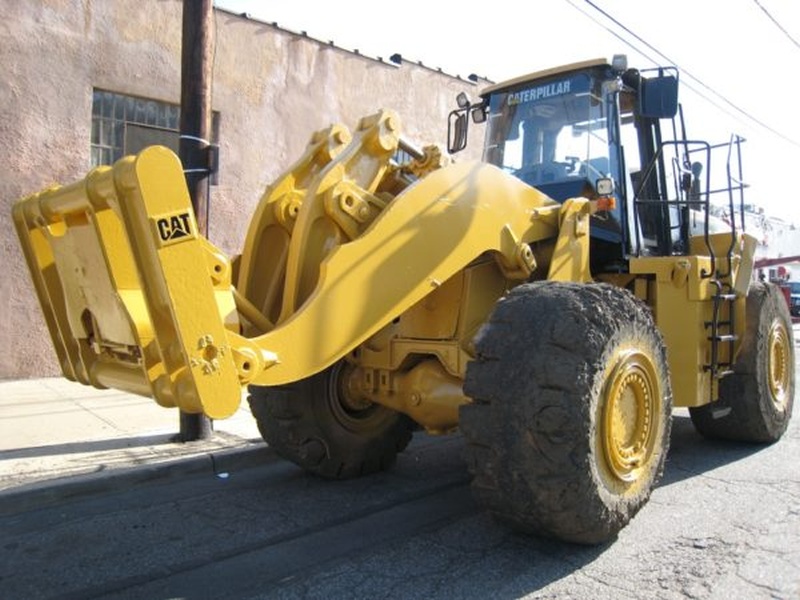 Freshly painted equipment drives the sell price way up for companies selling off their old stock so they can upgrade to newer stock.

Generally for every dollar you spend blasting and repainting, you'll get three dollars back from the increased sale value. Plus it helps the equipment sell much faster than old ugly stuff that looks worn out.

Look at the before and after pictures above again. If you were a buyer, which would be catching your attention?

BELOW: We call this half blasting. Its super economical. We don't strip all the paint off. But we blast off every area that had rust. Zero rust and ready for repainting.

Half blasting can cost 1/3 of full complete blasting. Its a tremendous bargain and a huge bang for your buck. This is what I do when I have to blast my own equipment. It is by far the most results for the smallest time investment.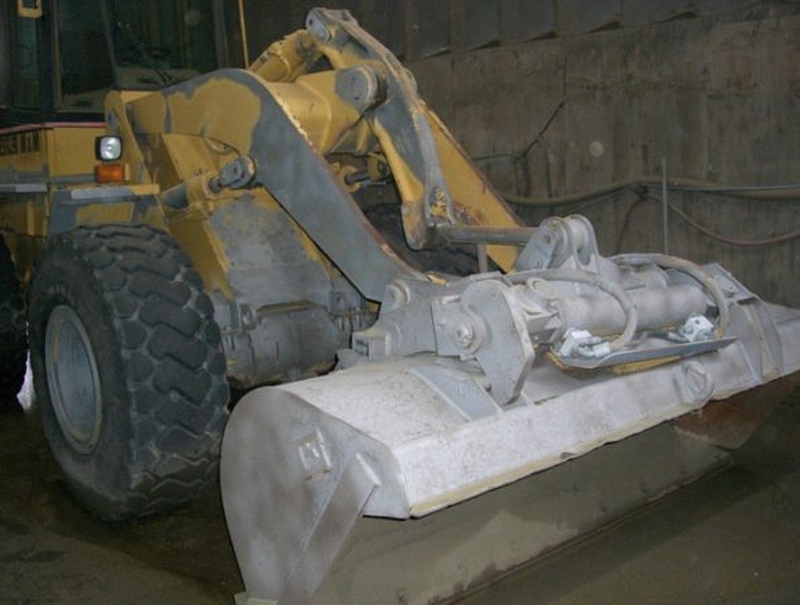 Now if you go all the way, new paint, new tires, new decals, no broken glass, you can sometimes double the price of the sale when selling your item.

Our brains make a natural assumption, that if it looks good, then its probably been taken good care of and its not worn out. The better and fresher it looks, the more life and zest it has left. Maybe that's why old men like younger women?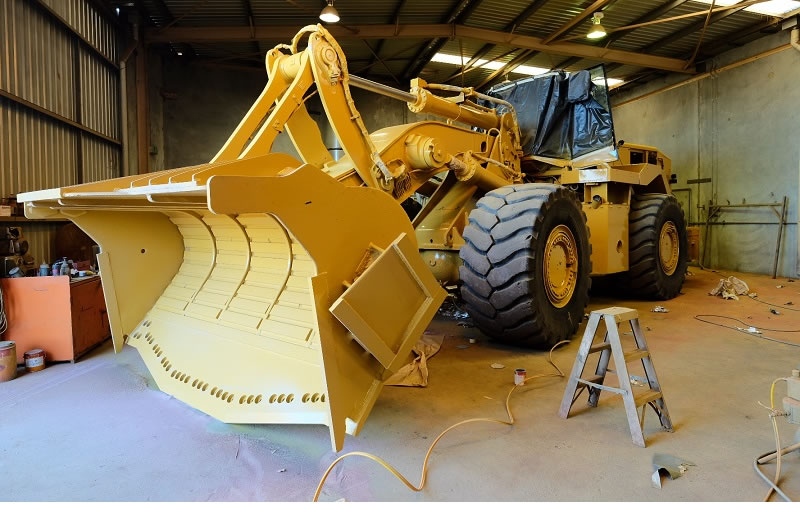 The big stuff we typically paint outdoors or in our customers shop. Virtually all companies that own big equipment have some shop space they can dedicate for a project and it saves them the cost of having to haul the big stuff to our place.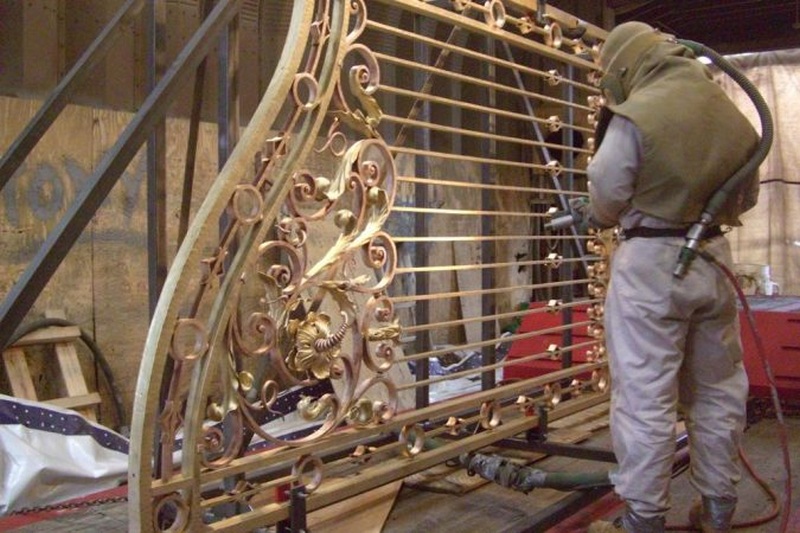 But as you can see. Not all abrasive blasting job are big equipment. It's primarily metal objects needing the corrosion and old paint removed, and then repainted to look new again.

These are some expensive ornamental wrought iron gates that were sandblasted, rust removed, old paint removed, and repainted to full restoration.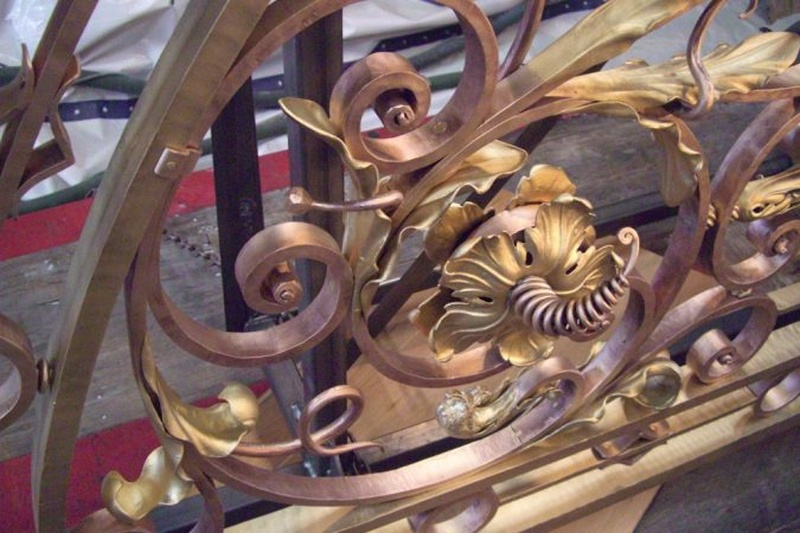 The items we sandblast are not always metal although metal is our specialty. Sometimes corrosion does not come into play. Sometimes it is about stripping and removing old fading, peeling, failing paint so it can be repainted with new high quality coatings.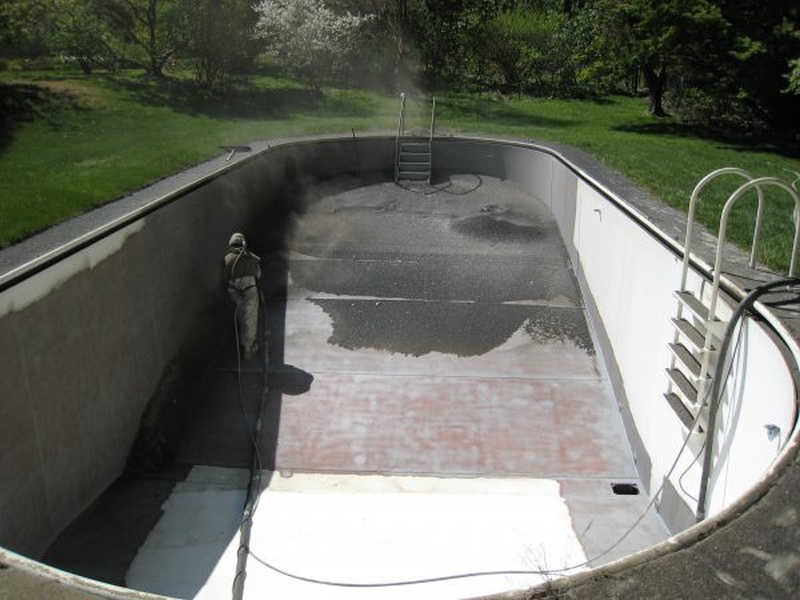 Swimming pool coatings and paints don't last forever. Sometimes they need the old peeling paint removed so they can be recoated with new attractive paints.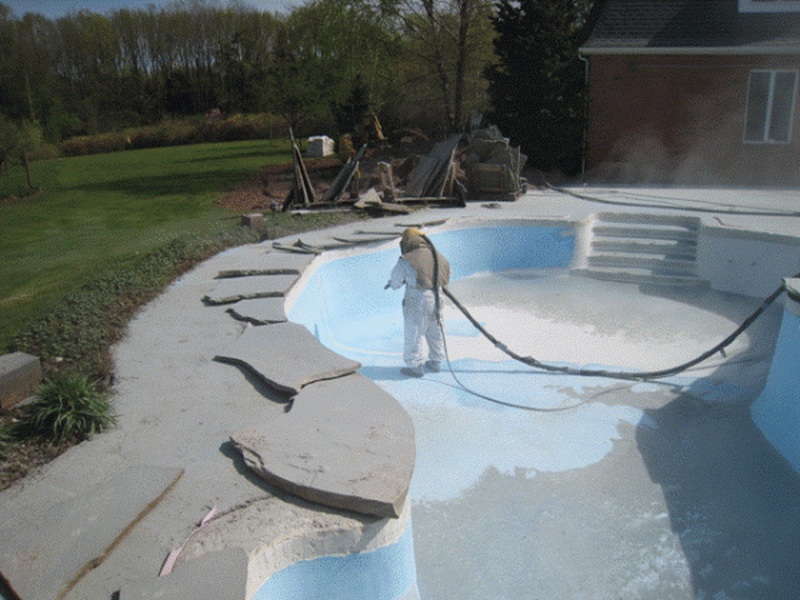 But I don't paint swimming pools. I leave that to the pool companies. But the pool companies don't own sandblasters, so they leave that to me.

I also don't paint houses but I will strip the paint off a house for a homeowner or paint contractor.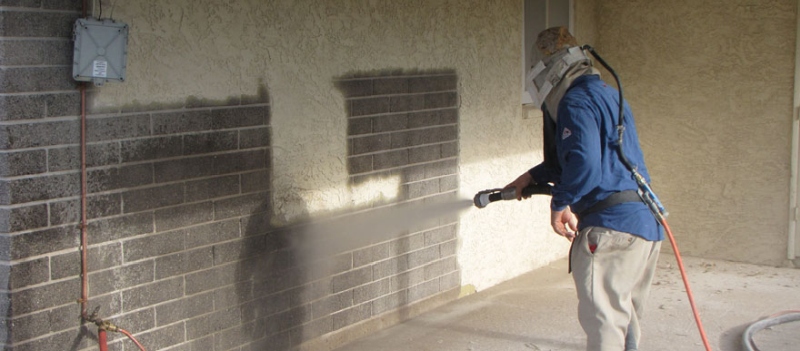 Sandblasting is the only effective avenue for removing paint off of bricks or concrete blocks.
What's your alternative? Put another coat of paint atop of the old failing paint? That's just throwing money away for virtually nothing.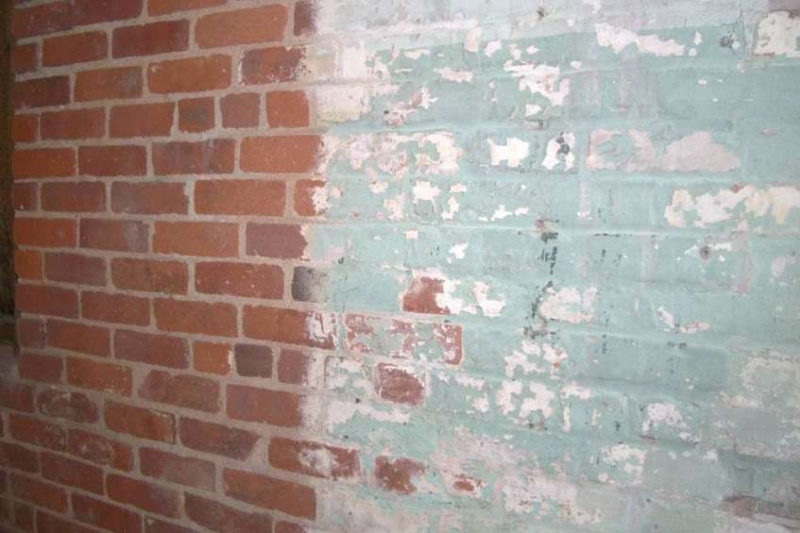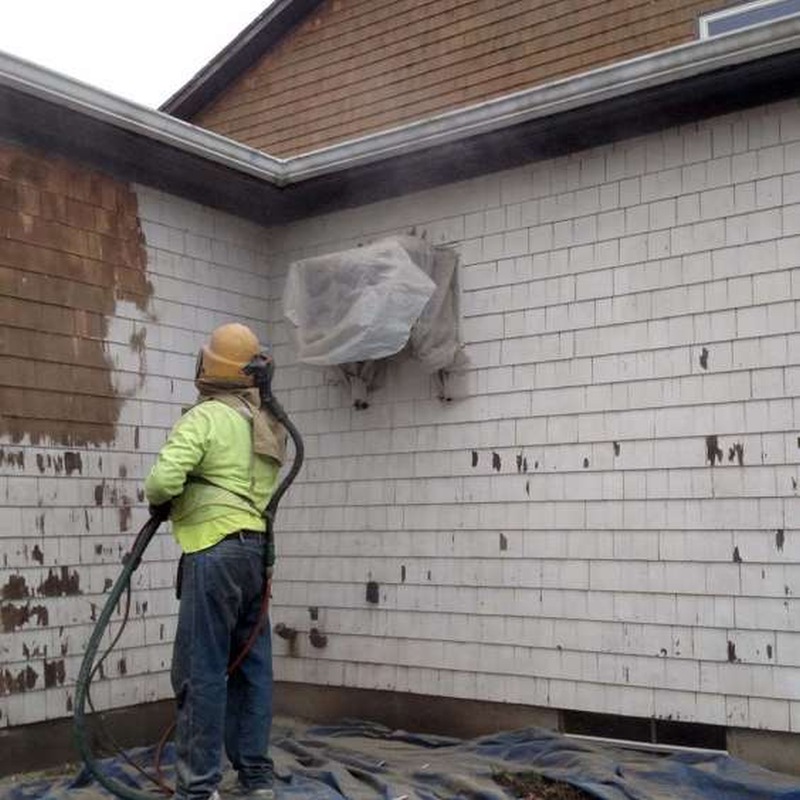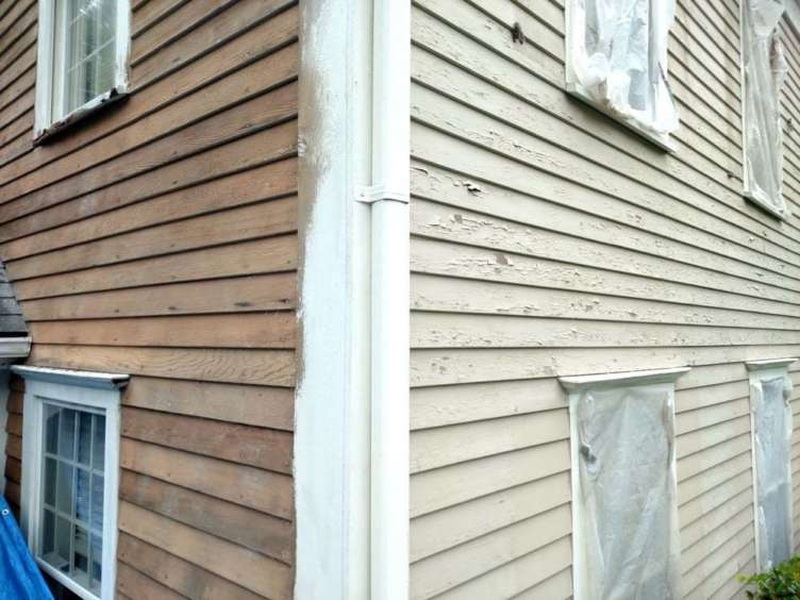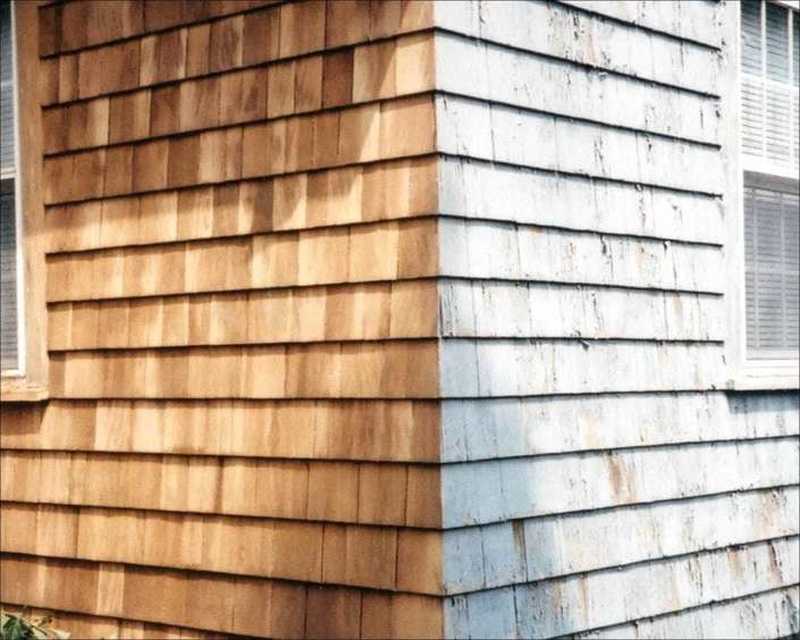 BELOW: The stain had faded over the years and had to be redone. But the new owner wanted a different color. So the only alternative was to strip off all the old stain with sandblasting. The tall structures mandate a high aerial lift is rented. We don't like working off ladders.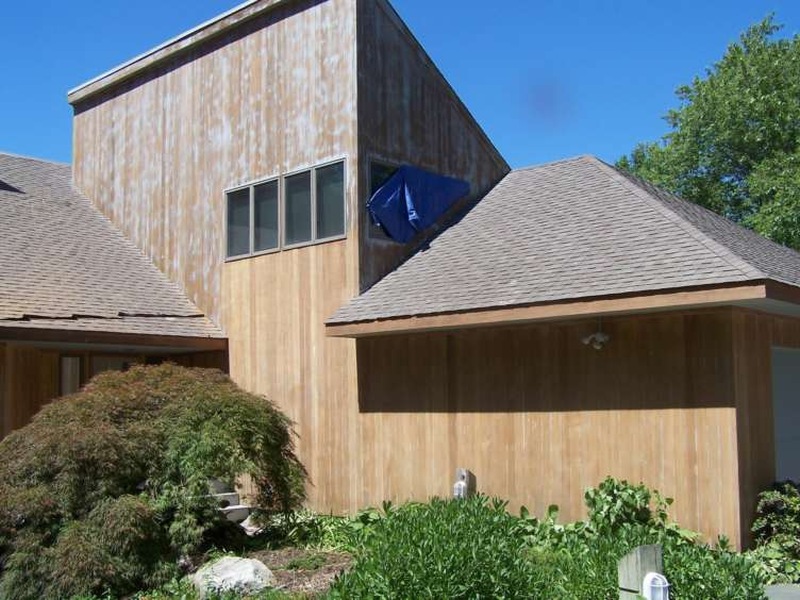 But big projects are not all we do. We sandblast and strip many little projects at our sand blast shop or your place.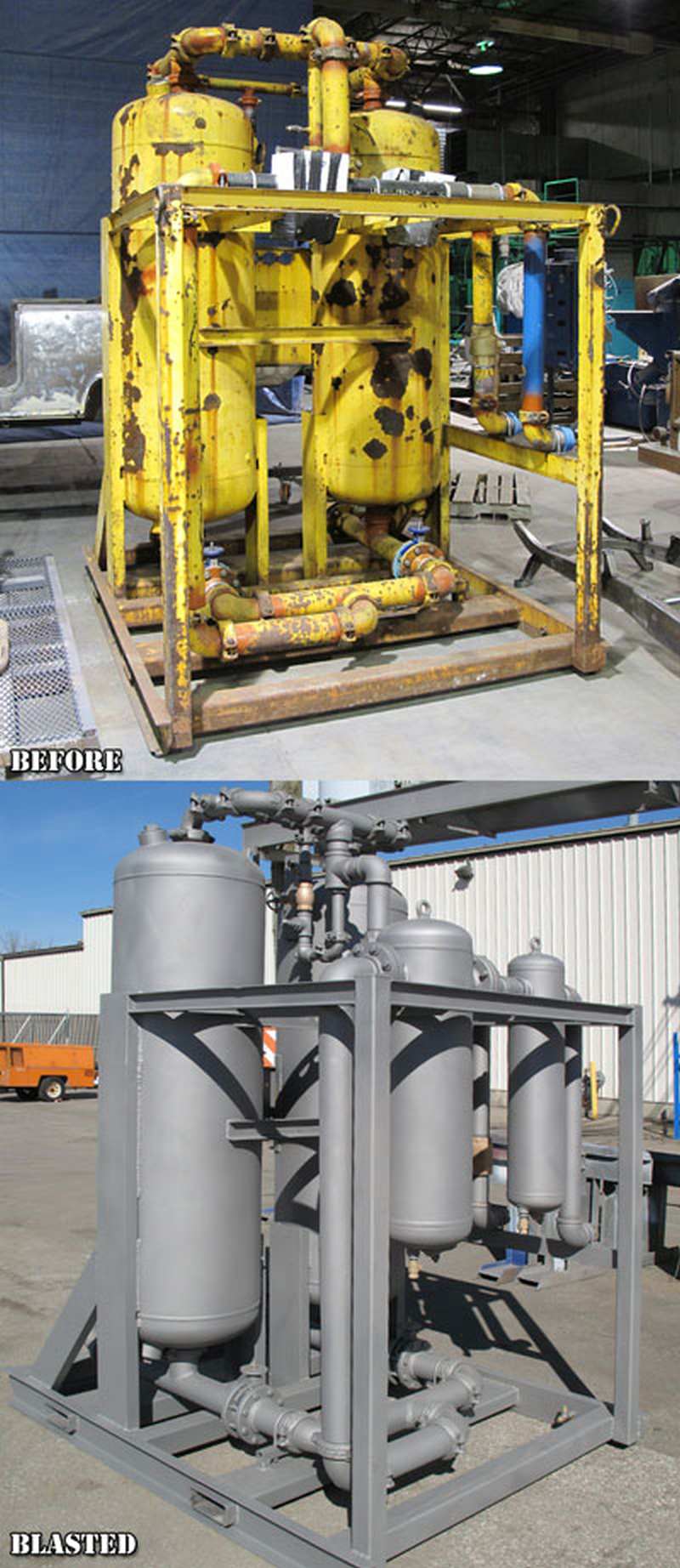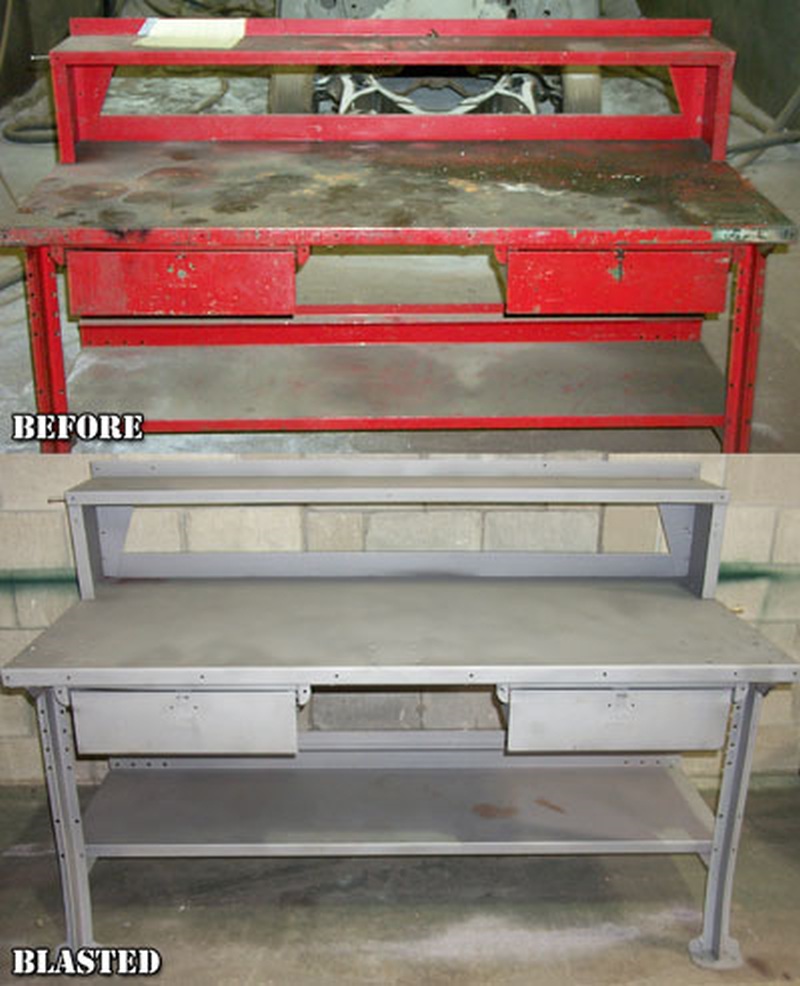 The bottom line: We will do any sandblasting job worth $75 or more. But we won't go less. We are just too busy.

After repainting it's good as new for 1/3 the price of new.


We also offer pick up and delivery for a fee if your too busy and don't want that headache or it can't be blasted at your place.

For some of you DIY (do it yourselfers) its all about budget. You have more spare time than spare money. Have you ever thought about sandblasting rental? Interested in portable sandblasting?

I can still help out. If your willing to supply your own labor, I will rent you some of my sand blasting equipment and show you how to abrasive blast. With you doing all the work, you can save 50-60% of the cost after blasting equipment rental and sand purchasing. Then you can have lots of fun with our portable blasting rental machine.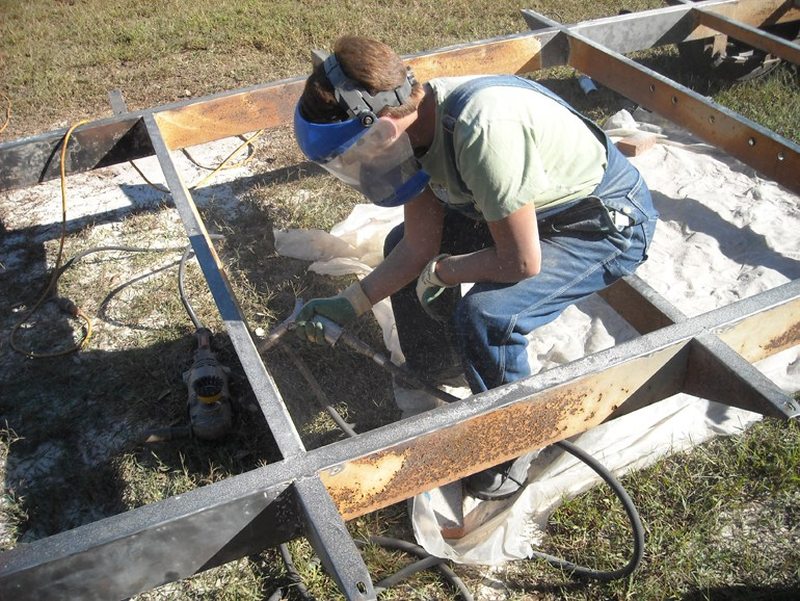 Have you ever wanted to rent sandblast equipment and do your own work? Are you in the Jacksonville or St Augustine area or near by?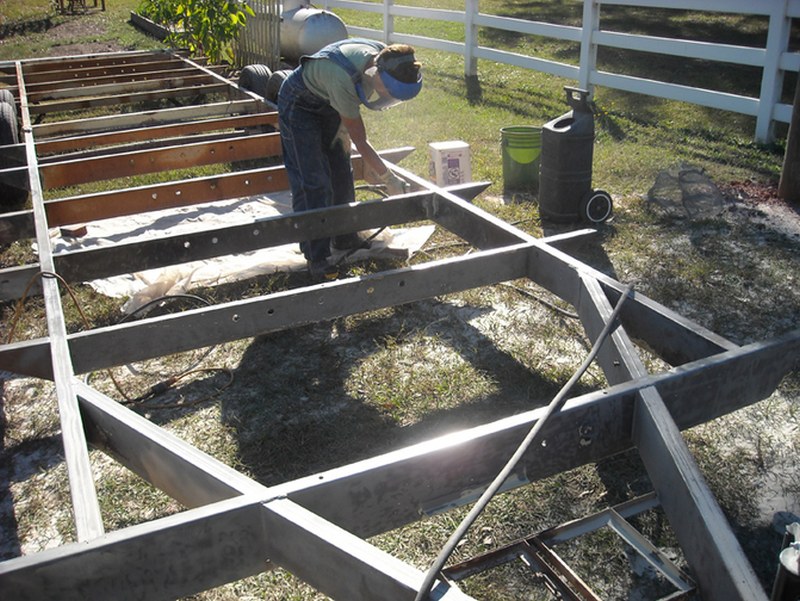 SSPC Sandblasting Quality and Grade differences video.



After Hours Welding and Blasting can easily blast what others can't or won't, and stay within your budget if your not unrealistic. We blast to SSPC / NACE specifications or to yours.

I will gladly advise you how to get the most value for the least cost. This is how I would want to be treated. So this is what you can expect from me.

Coating removal, rust removal, auto paint remover, and surface preparation are a just few of the services our sandblasting, hydro blasting, vapor blasting, bead blasting, water blasting abilities has to offer.

My sandblasting business and our numerous blasting services, options and low prices convinces 9 out of 10 customers, that we were the perfect choice for them.

And the other 1 out of 10, only a car sandblasting paint removal, or free wood and paint stripping job would make them happy. What you have no money to spend? Oh well, I cant make everyone happy.

What about truck frames and metal that has holes rusted clear through it?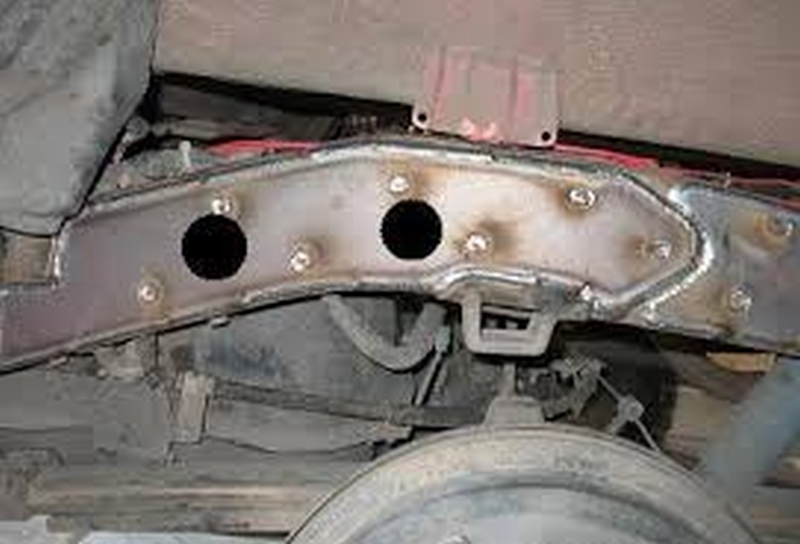 Dam cell phone pictures again.

Sometimes the decision of restoration is a little on the late side and the metal has rusted completely through in areas. Does that mean its now junk? Not for us.

Being a fabrication and welding shop, we can literally remove the bad metal and weld in new so its restored back to new.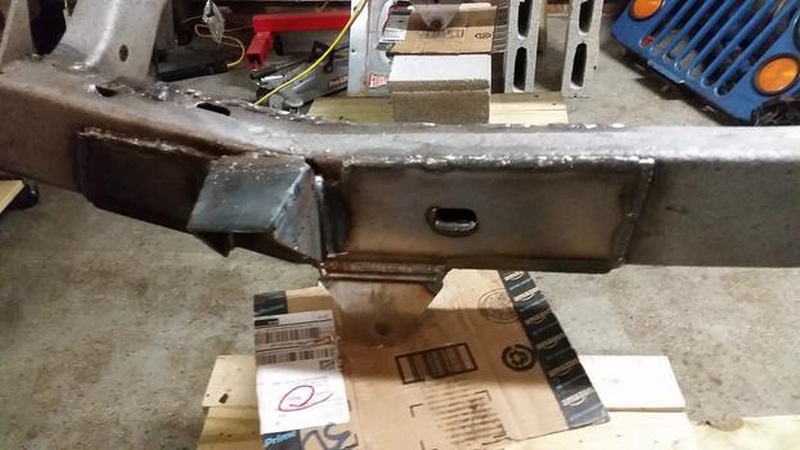 We can weld patches over the weak area to restore it. Or we can cut out the bad rusted weak metal as we did in the picture below.





Some of this trucks cross member was rusted through so we removed the weak member area and welded in new (
used
) strong metal to replace it. We did the frame repair before the corrosion repair.



In addition to our abrasive blasting and coating services we offer a range of enhancements should your project require them. We are used to working with customers large and small on projects with special requirements and are able to accommodate every need in most applications.


If we can be of help to you, give me a call.
Remember
, I work by appointment only, so be sure to call and schedule us.

904-638-8338

Call me, 8 Am to 9 Pm, any day of the week.

Questions or comments, feel free to call.
Our company name is "After Hours Welding & Trailer Repair." We serve all of St Johns County and surrounding areas.
We do very low-priced, competent & quality work, by appointments only any day of the week. Yes weekends and holidays to.
Call anytime thanks to the magic of cell phones, I probably am available to answer you're questions.
Without hesitation, call me at
904-638-8338
I'll be happy to give you the information
n

eeded in order for you

to make a w

ise,

informed purchasing decision.