Here is a partial list of the Tractor Trailer repairs done at After Hours Trailer Repair Shop, or our Mobile Trailer Repair service in St Augustine Jacksonville.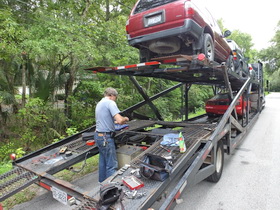 This Tractor Trailer is a Car Hauler that received electrical wiring repairs. Click on the picture or on this link to see many descriptions and pictures of the work performed.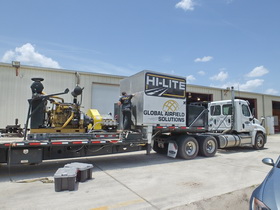 This Tractor Trailer Repair in St Augustine Jacksonville h as on a huge water leak from an Aluminum tank that was leaking on Airport Runways. Click on the picture or this link for descriptions and many more pictures.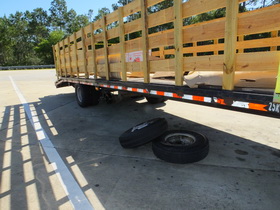 Some people call it a Tractor Trailer because of its size. But technically it's a Gooseneck Trailer. The FL DOT grounded this trailer due to safety reasons.
My Mobile Trailer Repair service from St Augustine Jacksonville Fl was called in to fix it up and get it rolling again. Click on the picture or this link for more description and more pictures. It was repaired and rolling again the same day he called me.
---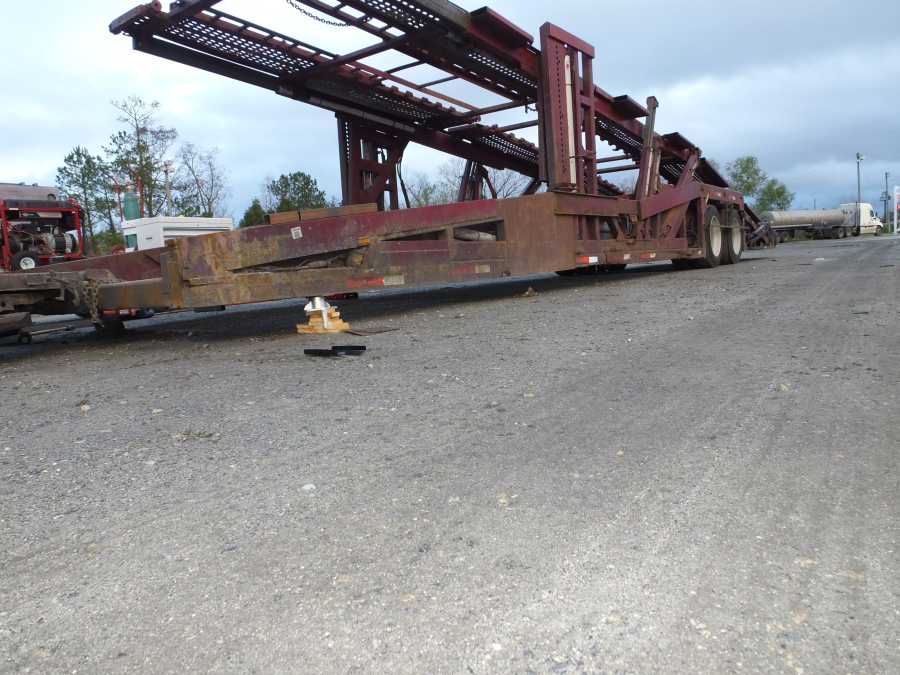 We rebuild, overhaul, refurbish & repair car carriers, auto transport trailers, semi tractor trailer car haulers. Any brand. To see pictures and explanations click on a page link below.
01 Before pictures of the damage.
02 Rebuilding car hauler frame drivers side.
03 Rebuilding car hauler frame passenger side.
04 Rebuilding car hauler hydraulic stabilizer frame mount flange.
---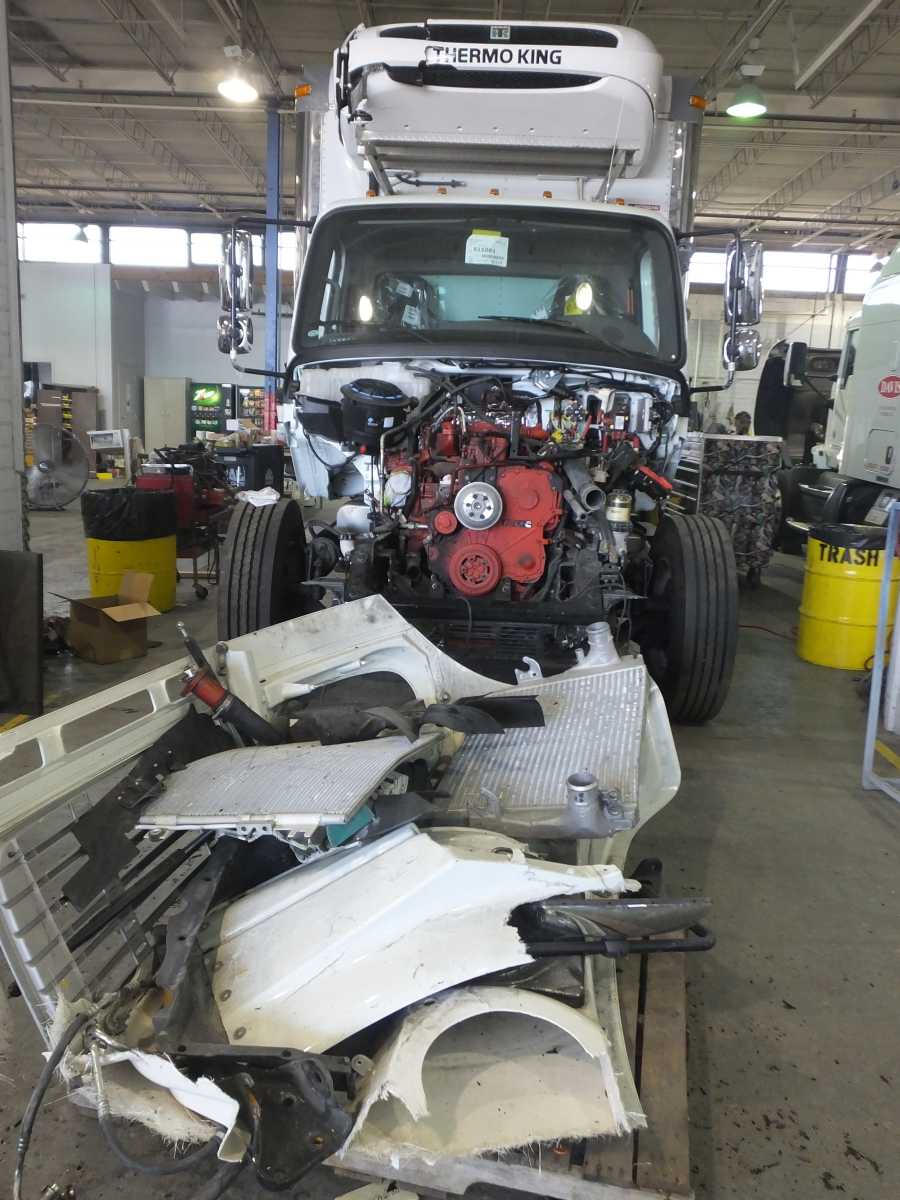 This is a mobile cast iron welding job on a diesel engine block. The truck was in a accident and as well as extensive body damage, the cast iron diesel engine was also damaged.
If I could not fix it for them, their next alternative was to buy a brand new engine and swap engines out. To see the page that shows the engine block repair process, click on the picture or click on this link.
---
I also install gooseneck tow hitches and fifth wheel tow hitches with wiring and brake controllers.