This is a pump truck. Its a giant vacuum cleaner. A pump puts a vacuum in the tank, and the hose sucks up debris into the tank.
However when this one arrived, it leaked.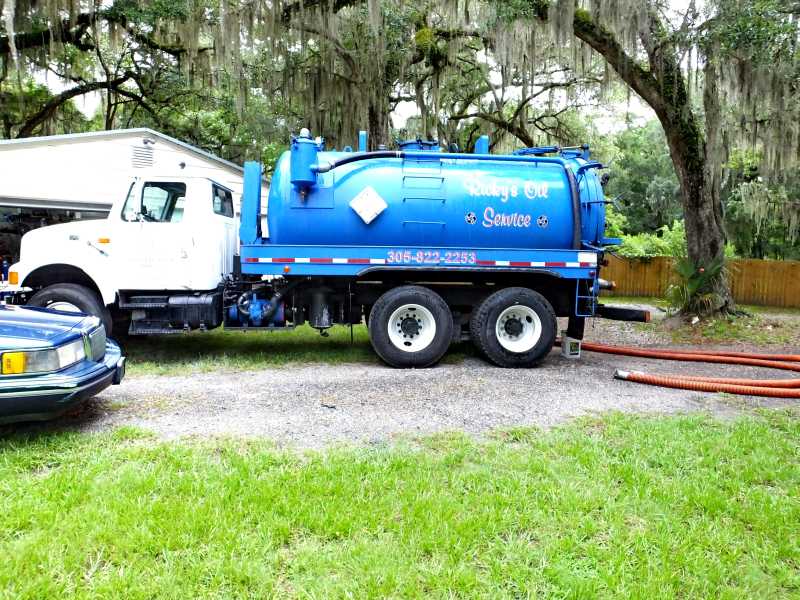 The rear lid swings up so its load can be dumped out when the tank gets full. This is looking inside the tank from the rear.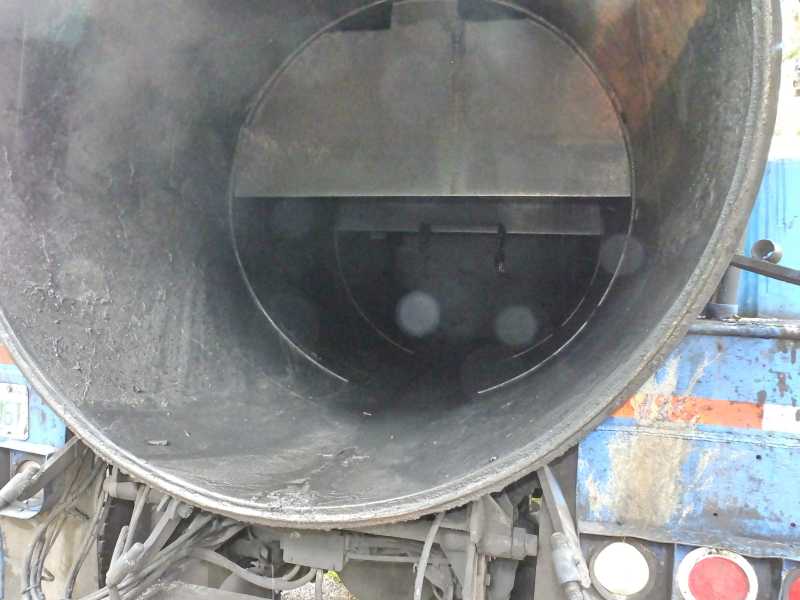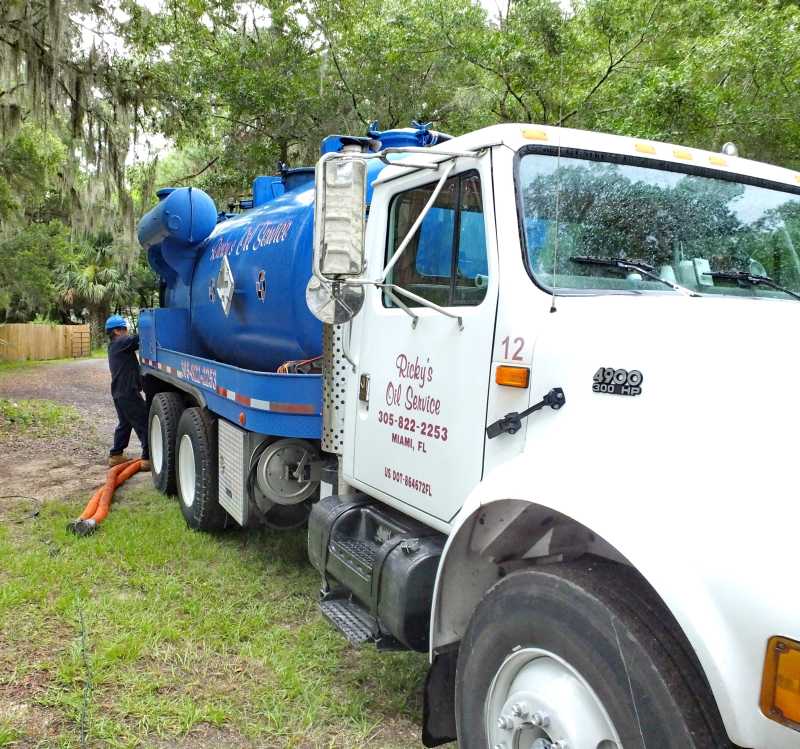 The leak was under the tank at the bottom. So to weld the leak closed, the tank must be lifted up so I can get under it.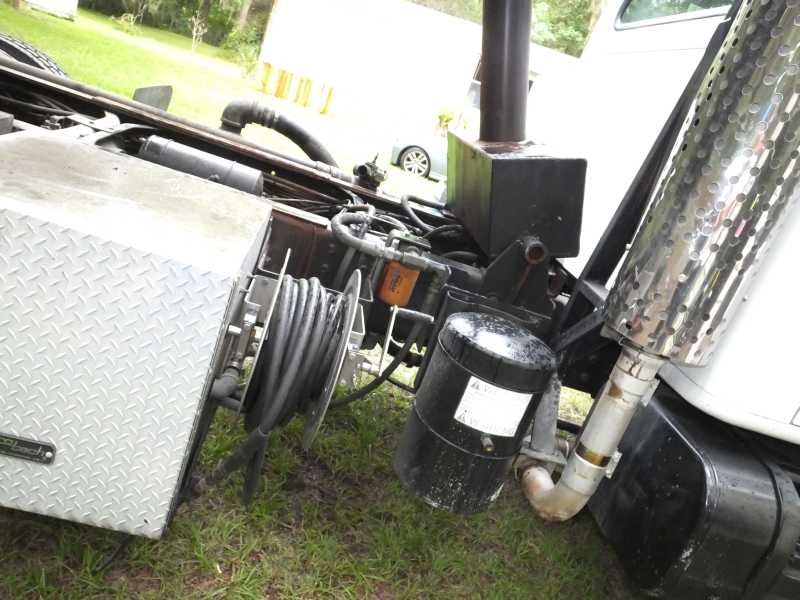 I ground off the paint and rust around the leak so a patch plate can be welded on top sealing the leak. The three arrows are pointing at the small hole that is the leak to be fixed now that the area around it has been cleaned to bare metal.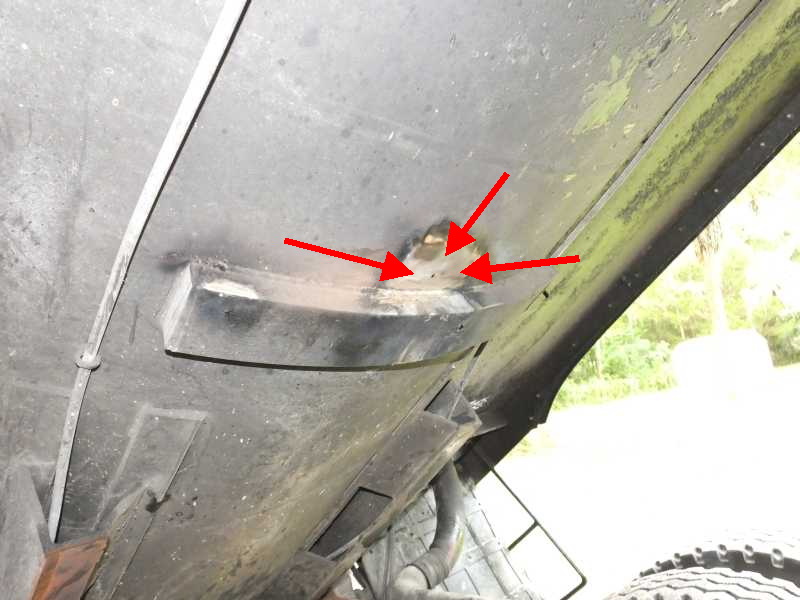 Setting up the welder and my burn protective gear so I can climb under and weld above my head, so I'm protected from the shower of sparks what will fly upon me.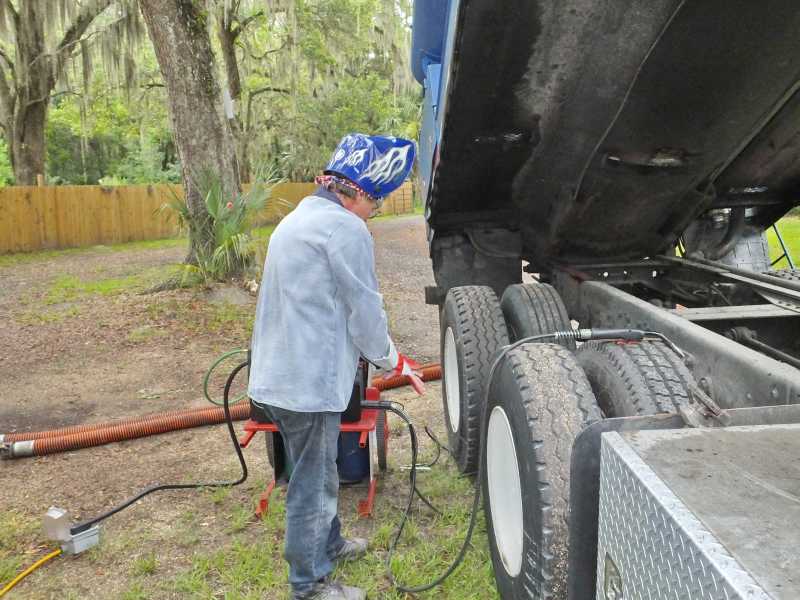 Welding a ground lead to the body of the truck so I have good electrical contact for a good strong weld.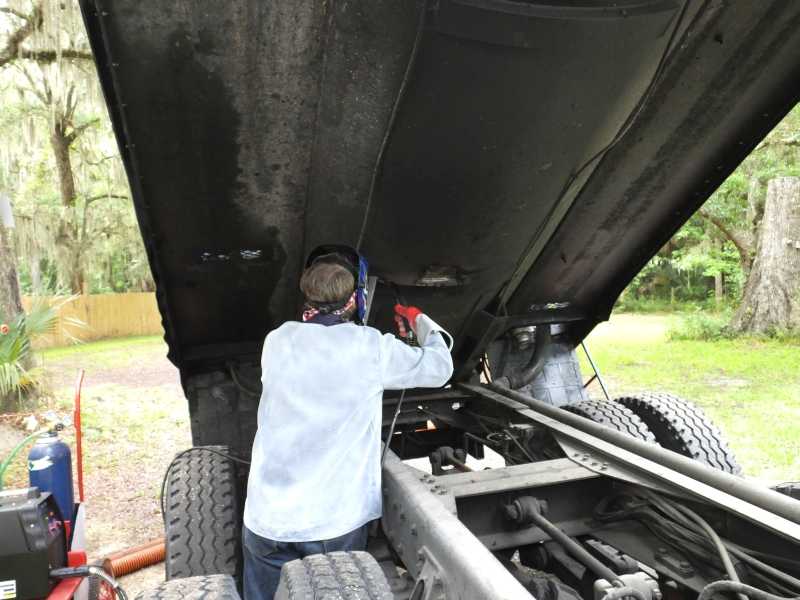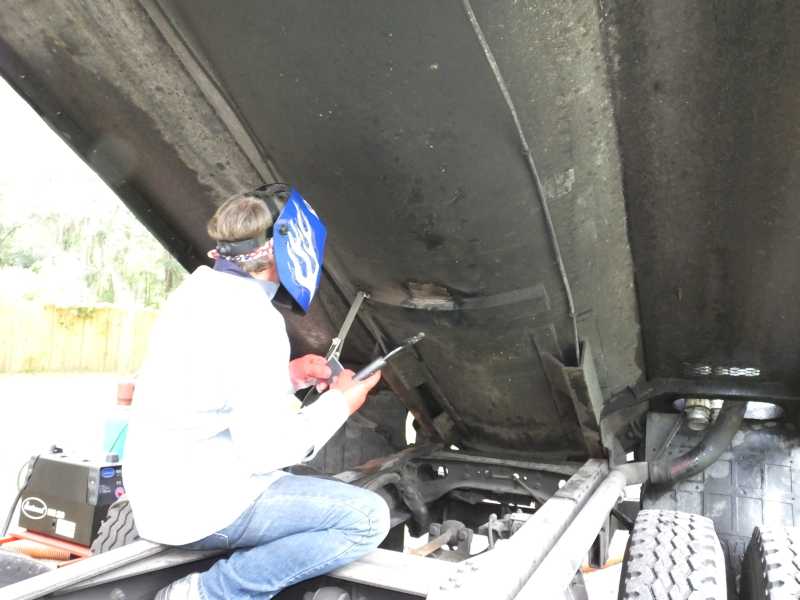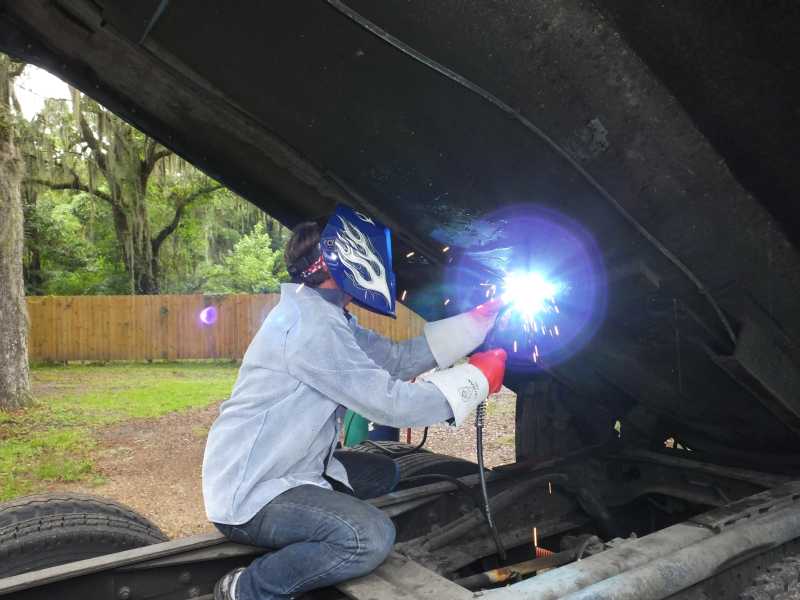 Now I am beginning to weld the patch in place over the hole.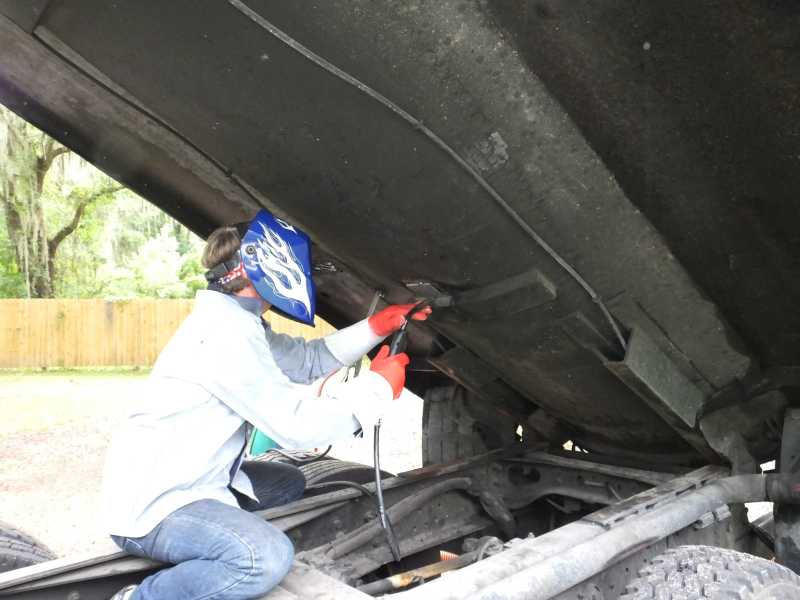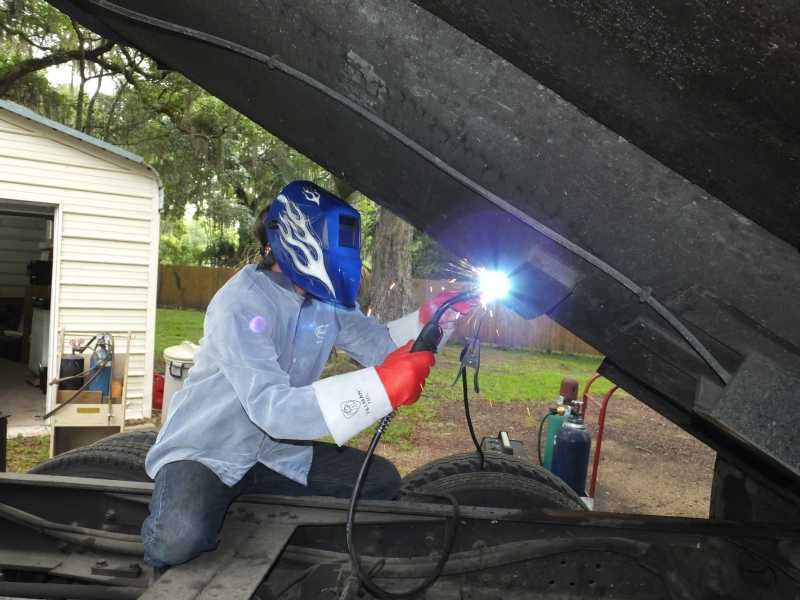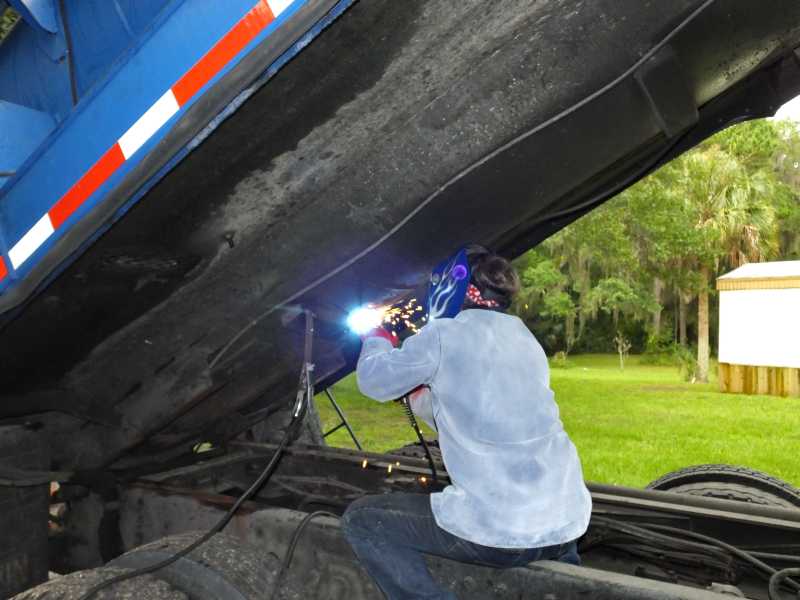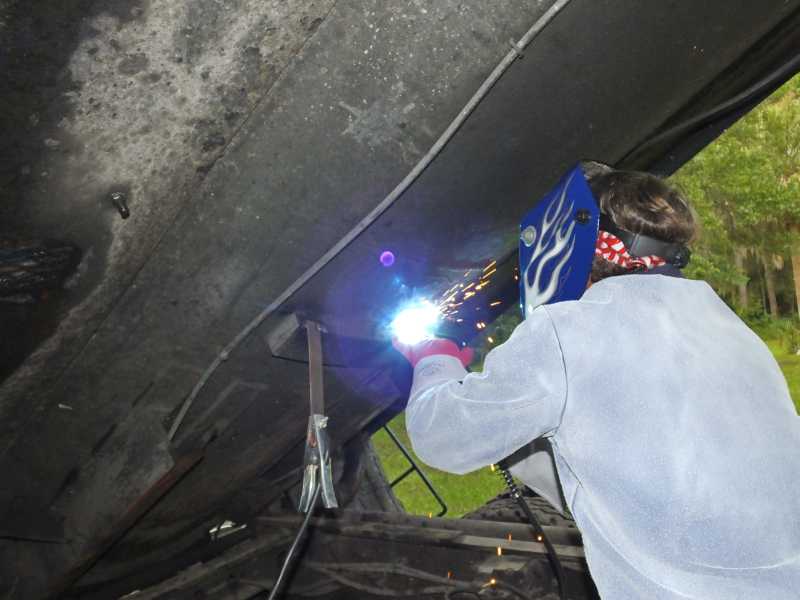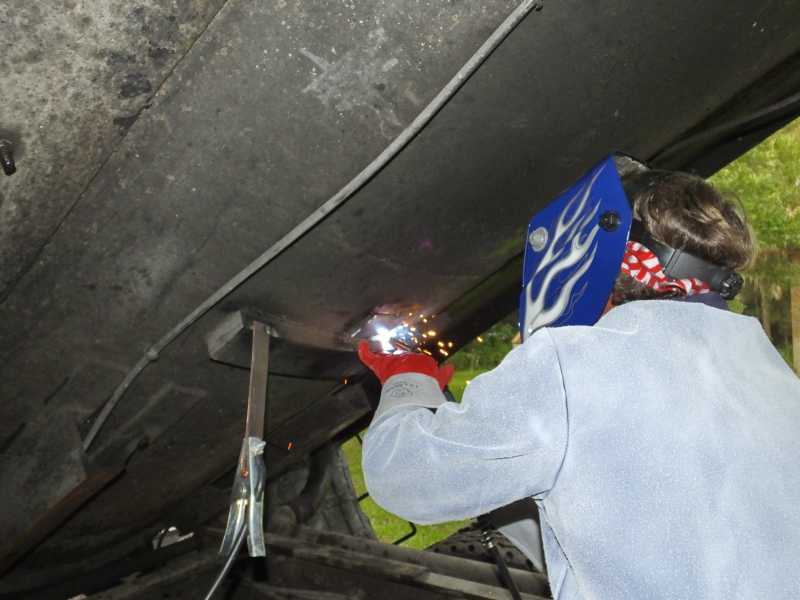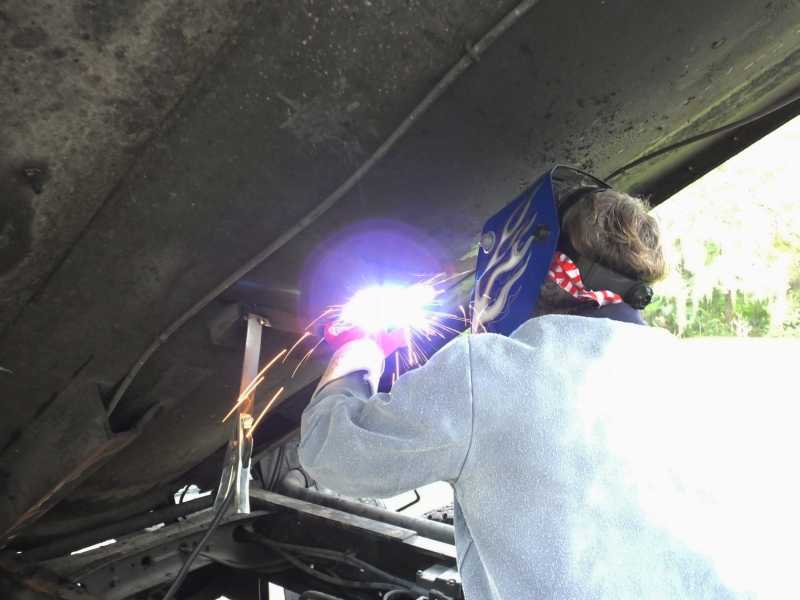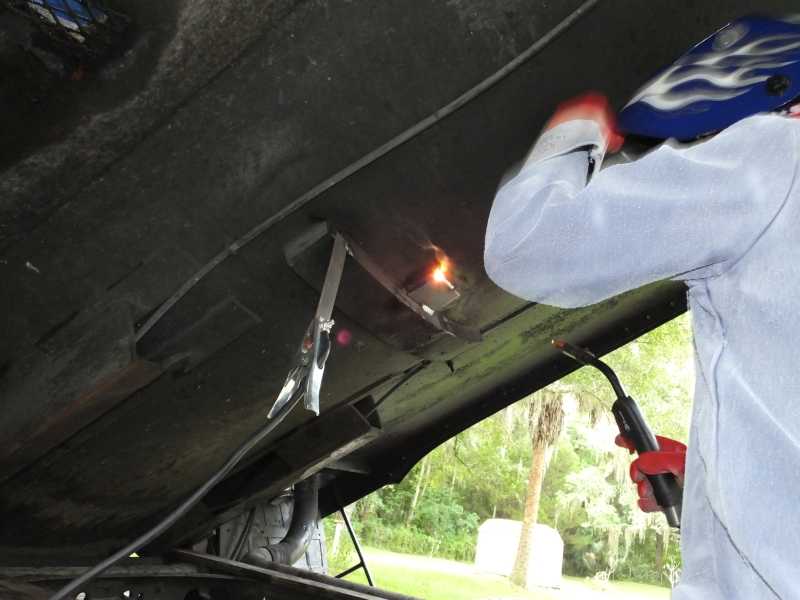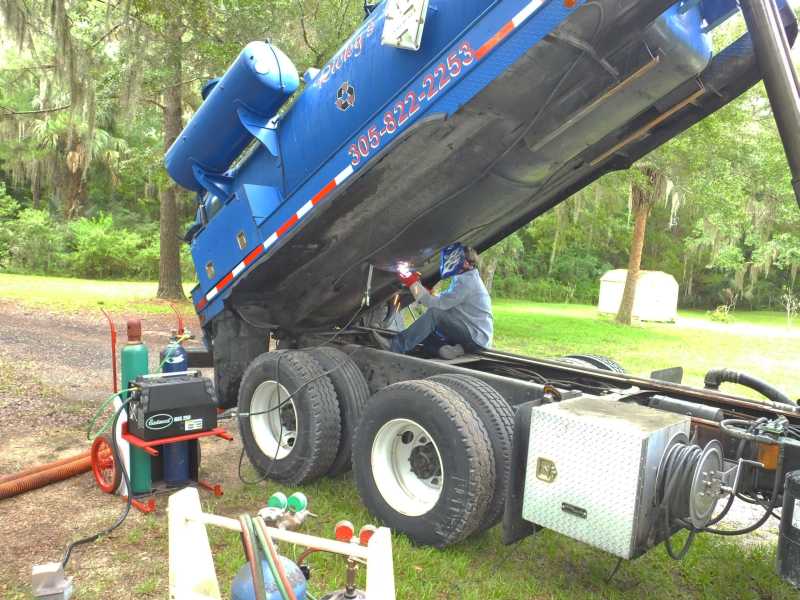 Sometimes welding can feel like you're in a different world. When I'm looking through my face shield lenses, everything looks different than normal.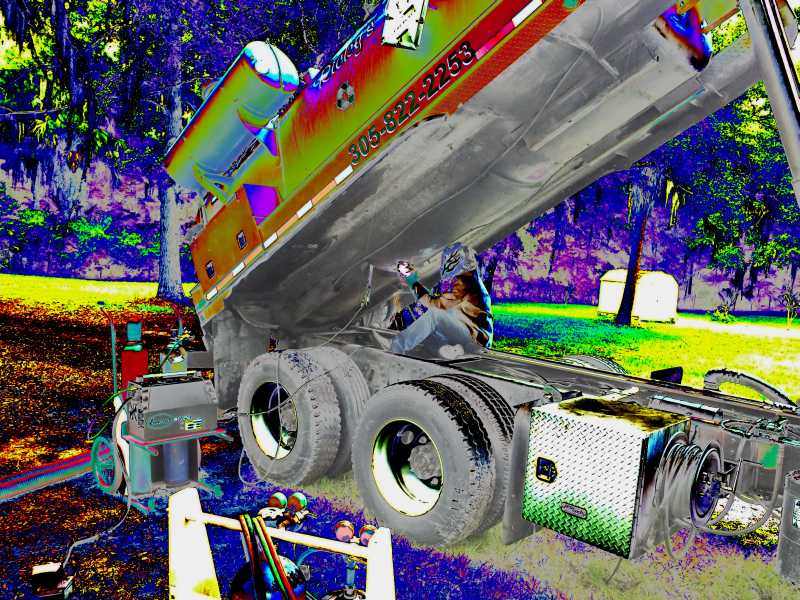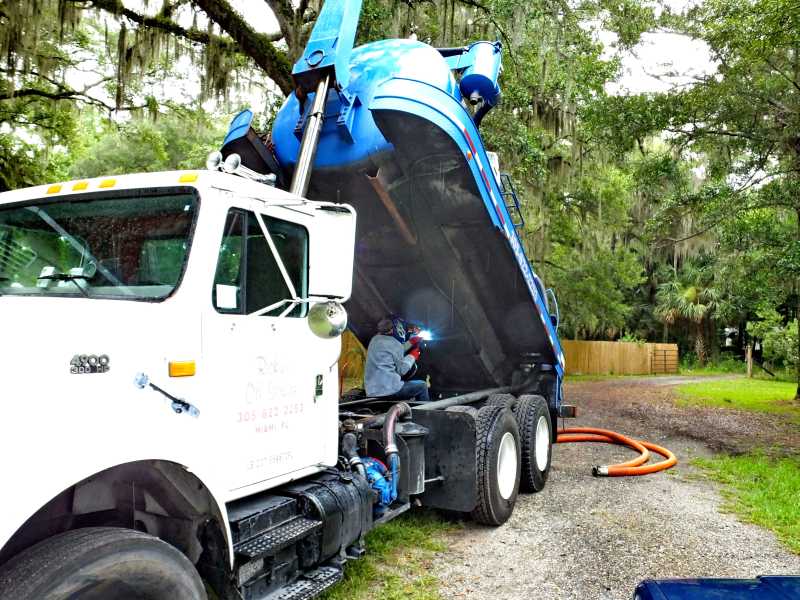 It is done, I'm inspecting it and happy with it. I know it wont leak and I can put my reputation on it.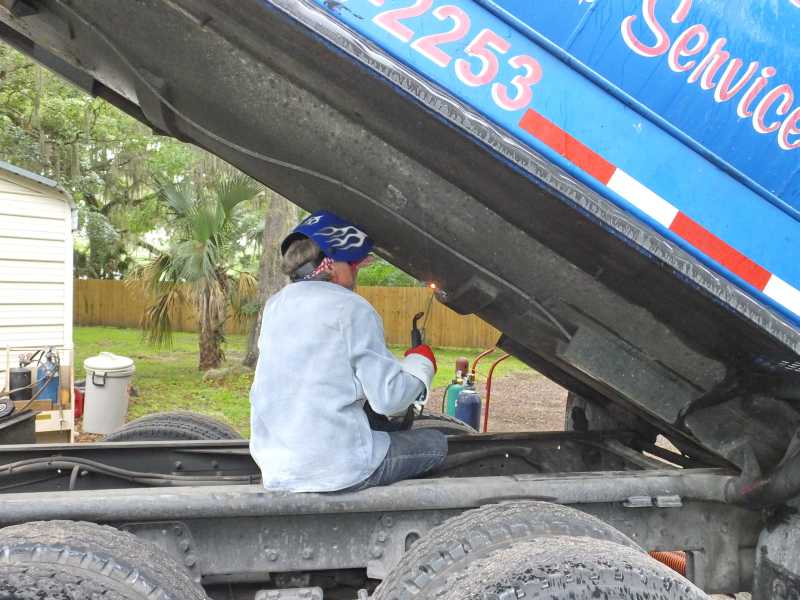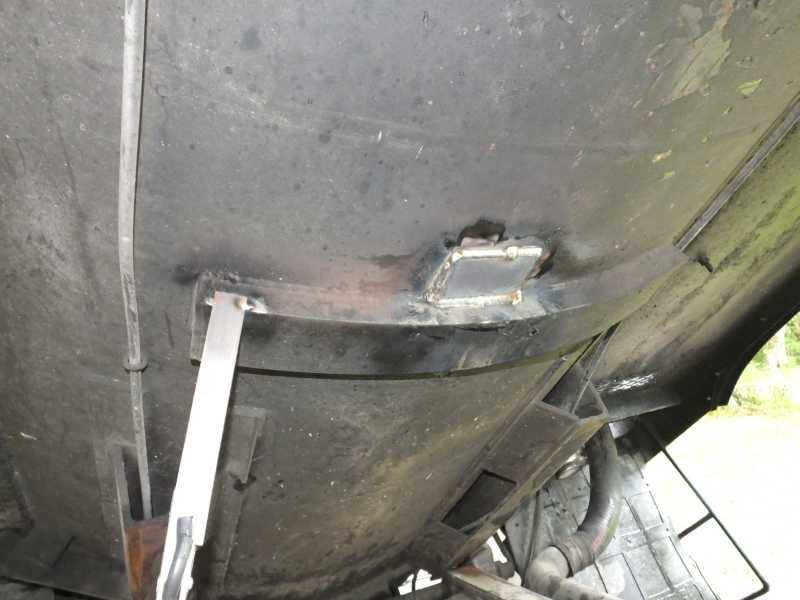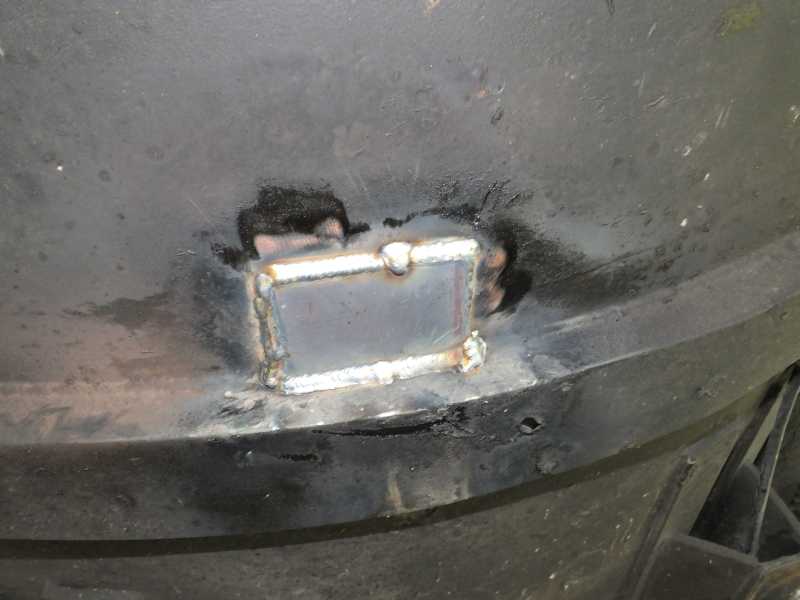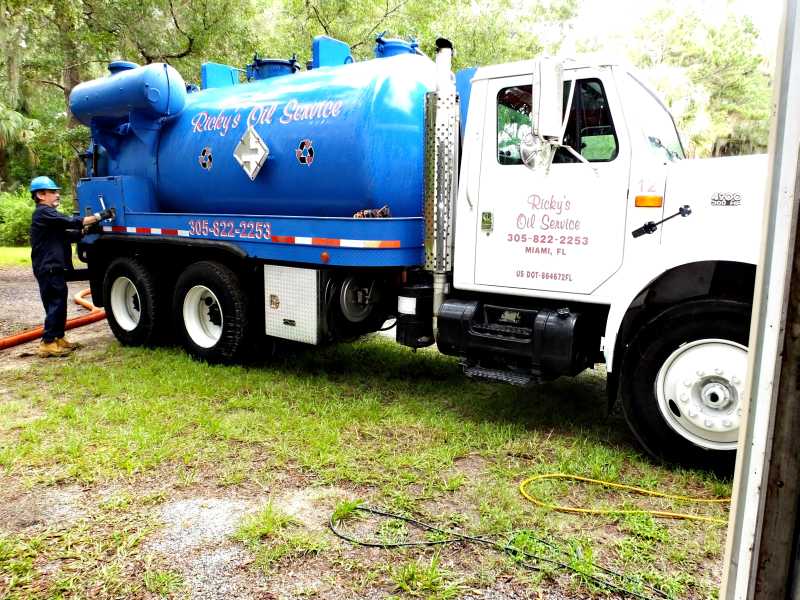 Now Ricky's Oil Service can go back to the business of making money for themselves and serving their customers.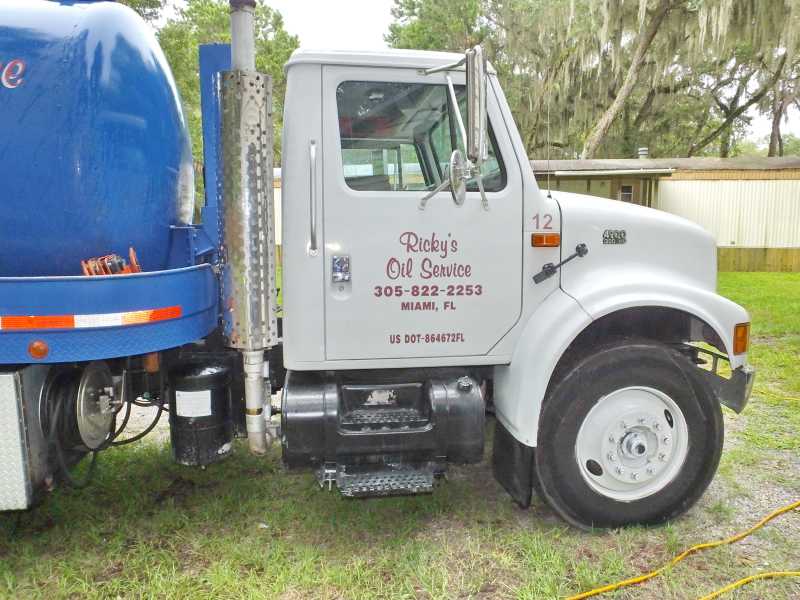 I do a lot of fleet truck welding and heavy equipment repair because the company's need a welder that can respond NOW to get them back up and running.
And because I'm the lowest cost welder around so they save money on their repairs and modifications. And what is frequently most important to them, that I do Mobile Welding so I can come to them when their equipment cant come to me.
For Truck fleet tank welding in St Augustine Jacksonville Florida Call After Hours Welding.