My customer was a high end custom builder/contractor.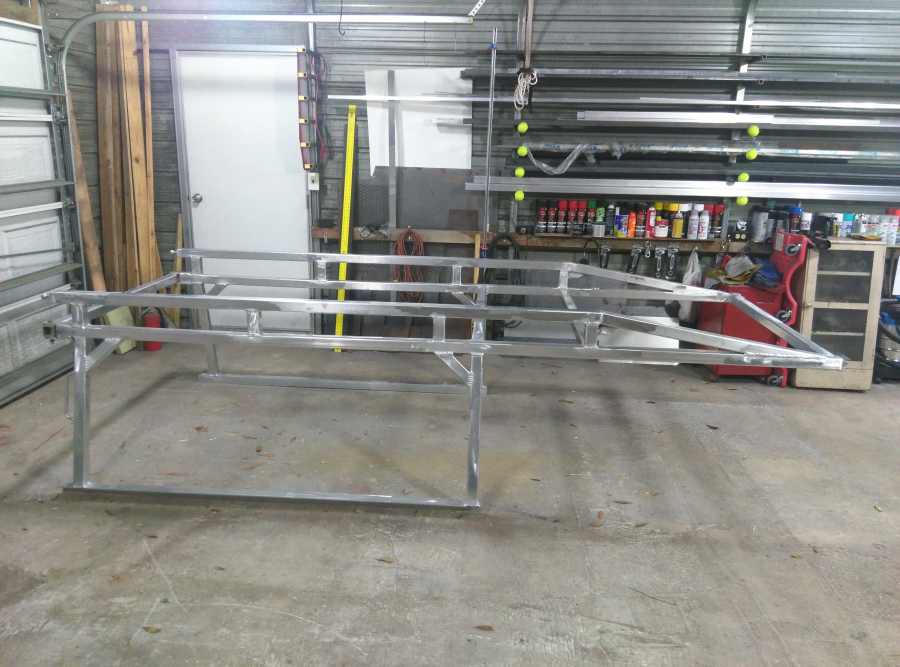 He wanted a way to haul large volumes of heavy lumber without having to use a trailer. He wanted it to be lightweight so it didn't reduce his hauling capacity. He wanted aluminum so it would never rust and never need painting.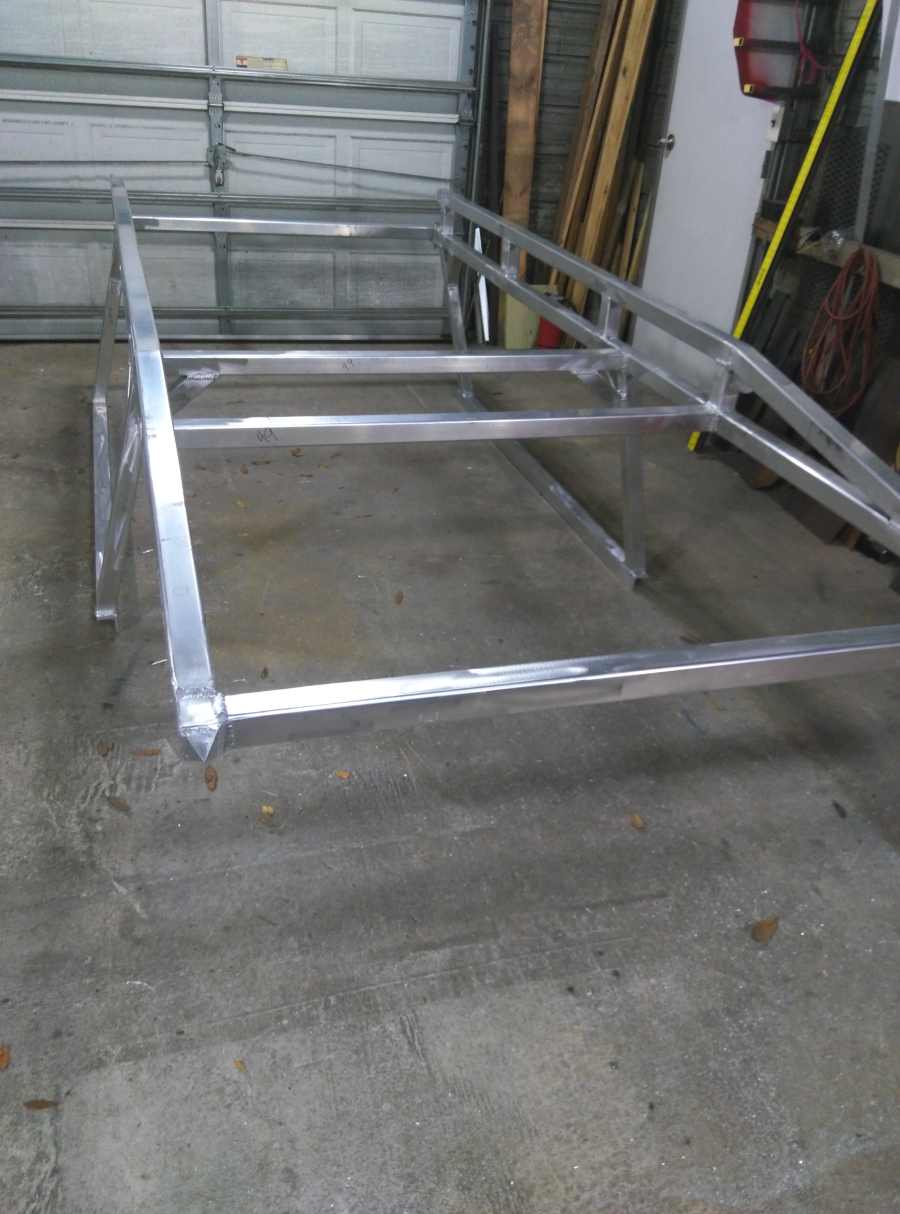 He didn't want it bolted together or weakly built. Bolts rust and nuts work their way loose over 1,000's of miles. He wanted it super strong and durable. He searched long and hard and couldn't find any that suited his high end needs.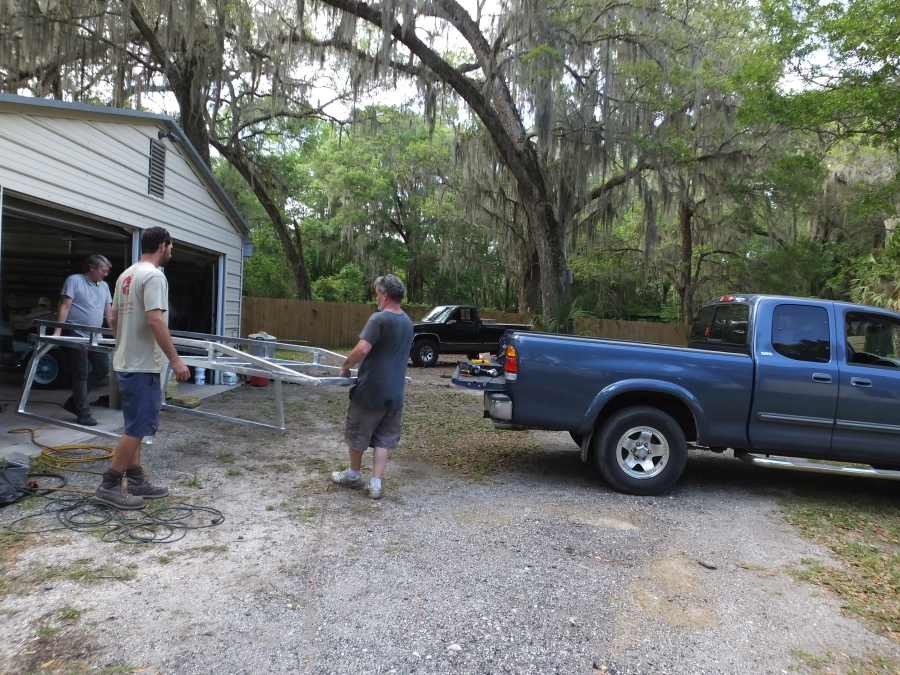 So I built this custom aluminum lumber hauling rack from 2" x 2" square aluminum tube with 1/4" thick wall.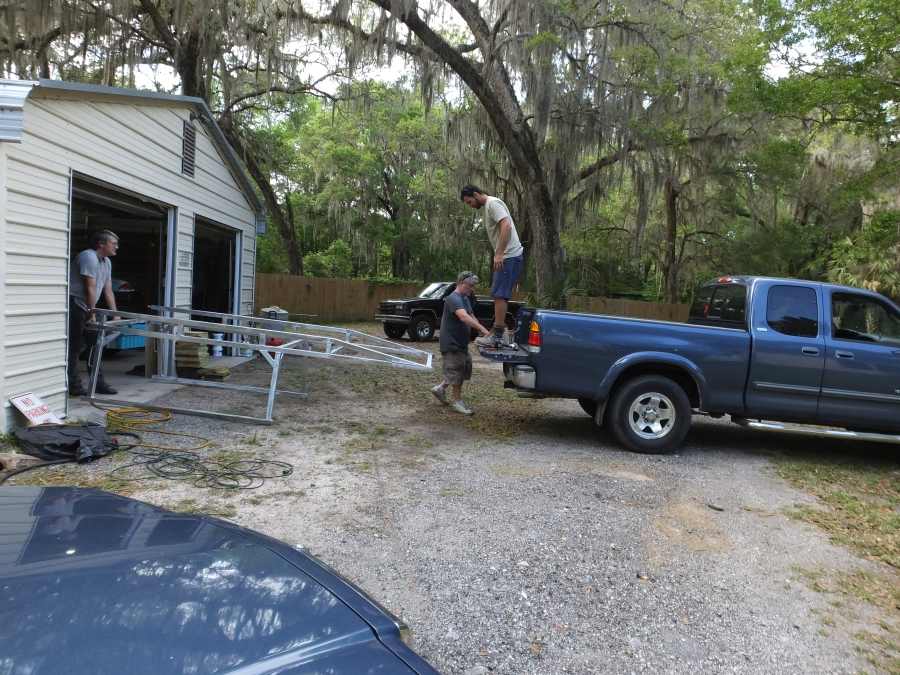 What's the difference between a lumber rack and a ladder rack?

A ladder rack is light duty and cannot hold or carry much weight. 5 ladders might weigh 300 lbs. maybe.


A well built lumber rack, though rare, can carry over a ton of wood weight. Or plumbers pipes I suppose.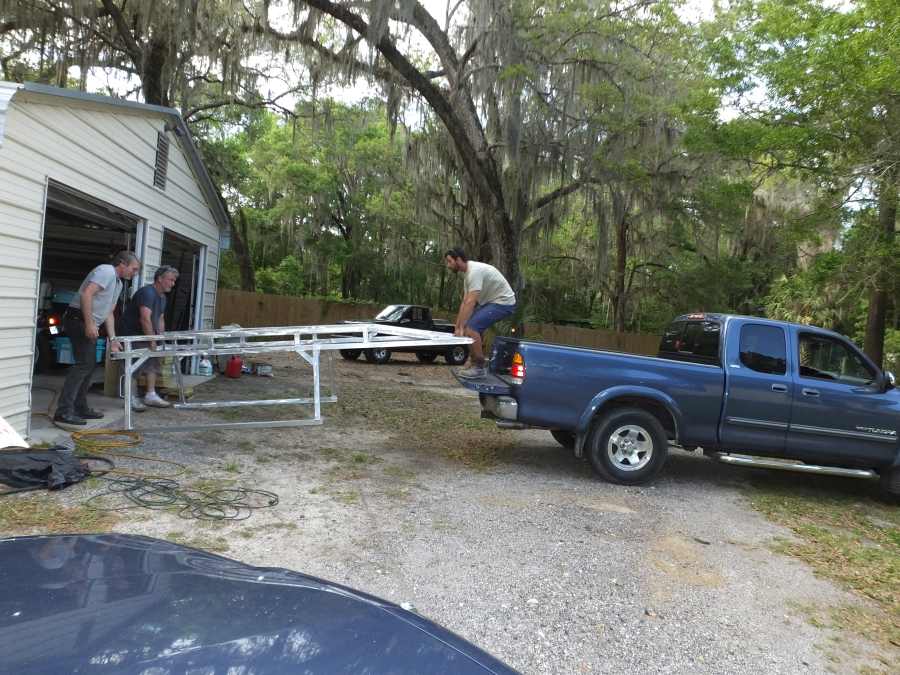 But this custom built welded lumber rack can safely carry 2,500 Lbs. if he takes his sharp turns slow and gently.


Loaded with lumber, it will be top heavy requiring cautious driving.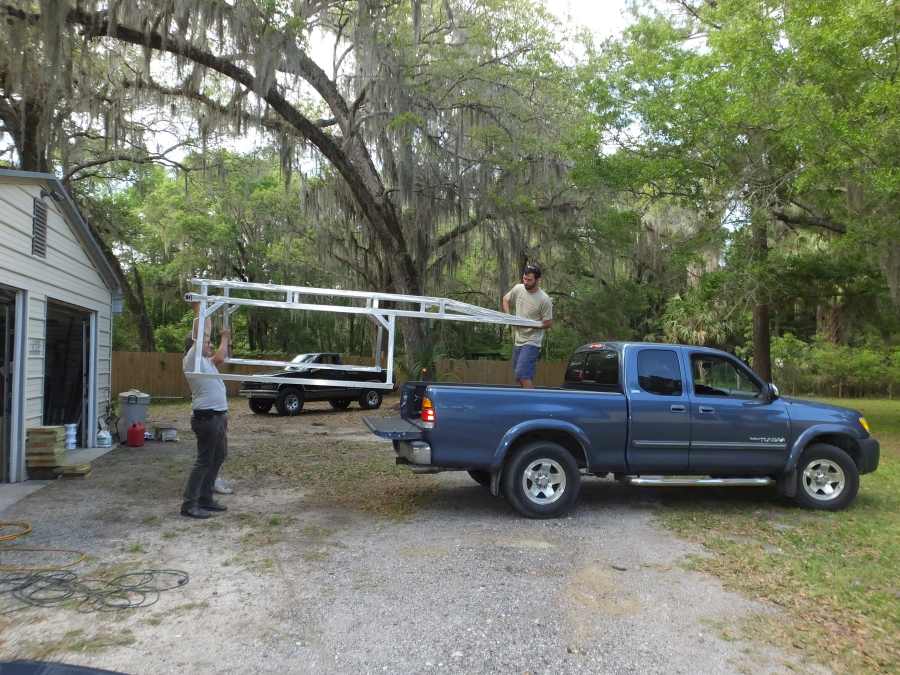 It will safely carry 2,500 lbs., but it weighs less than 200 lbs.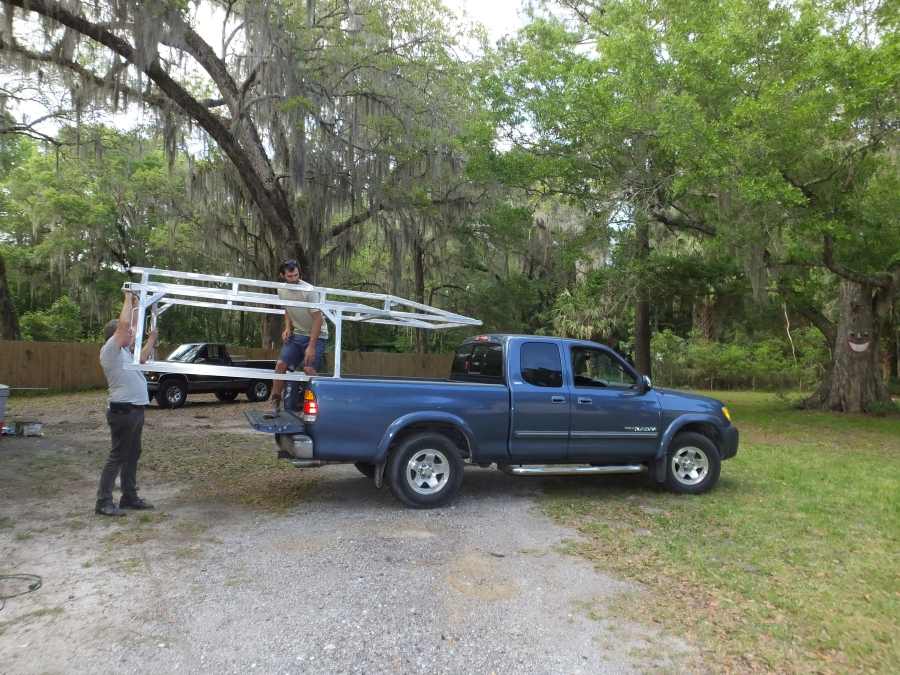 Although it is built to carry heavy lumber, thus its name, "pickup truck lumber rack", you can still throw a ladder or 5, up there if you wanted. What would you haul with it?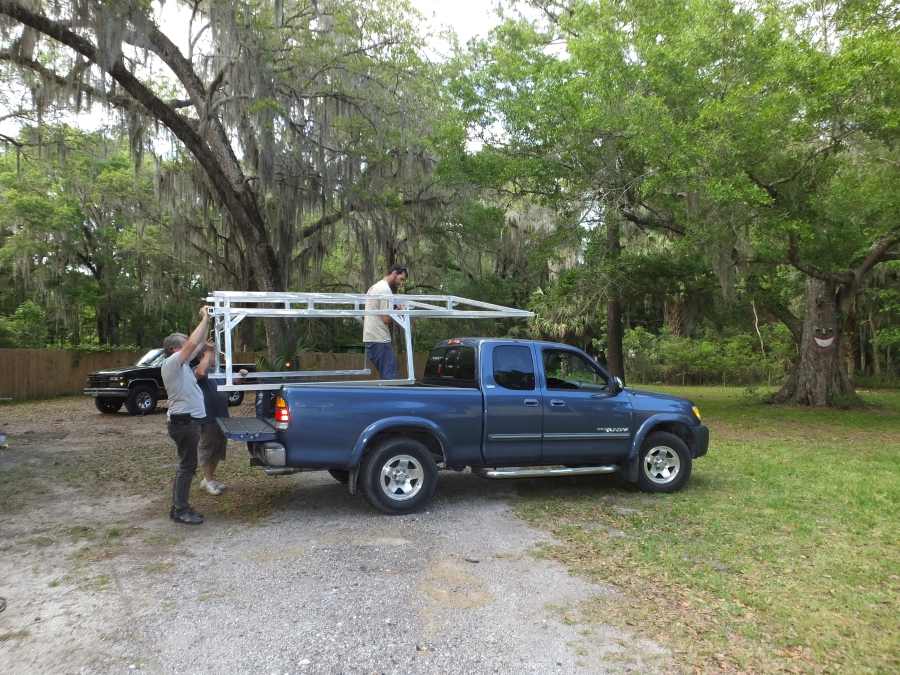 Because it was custom built for that truck, it fits perfectly.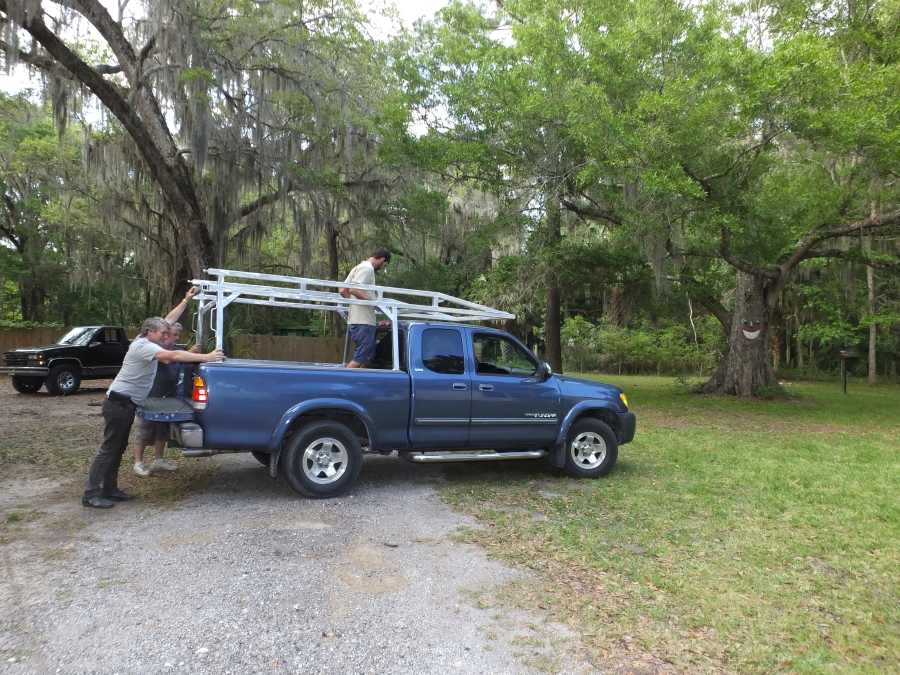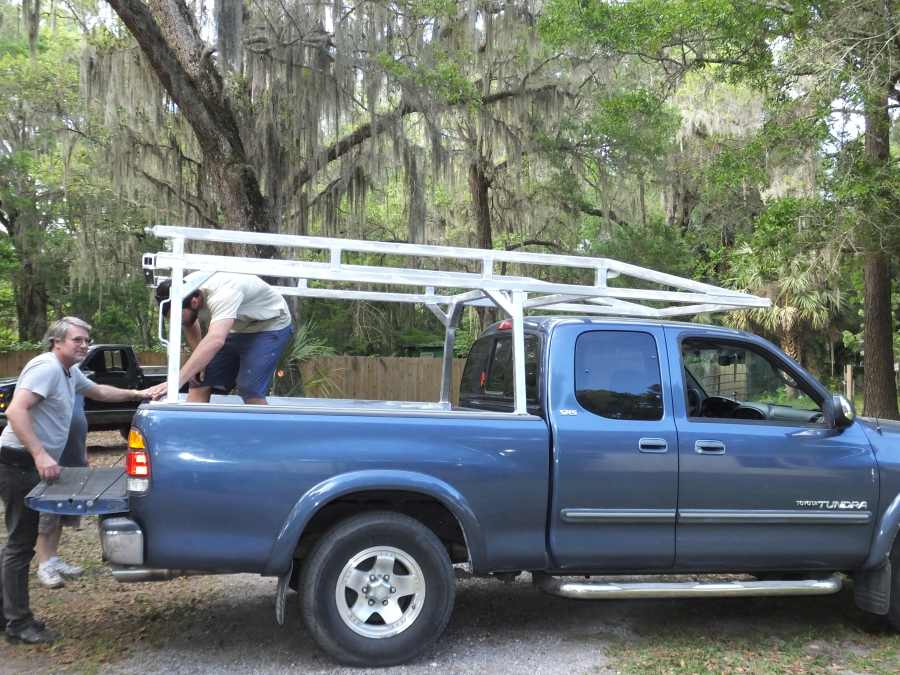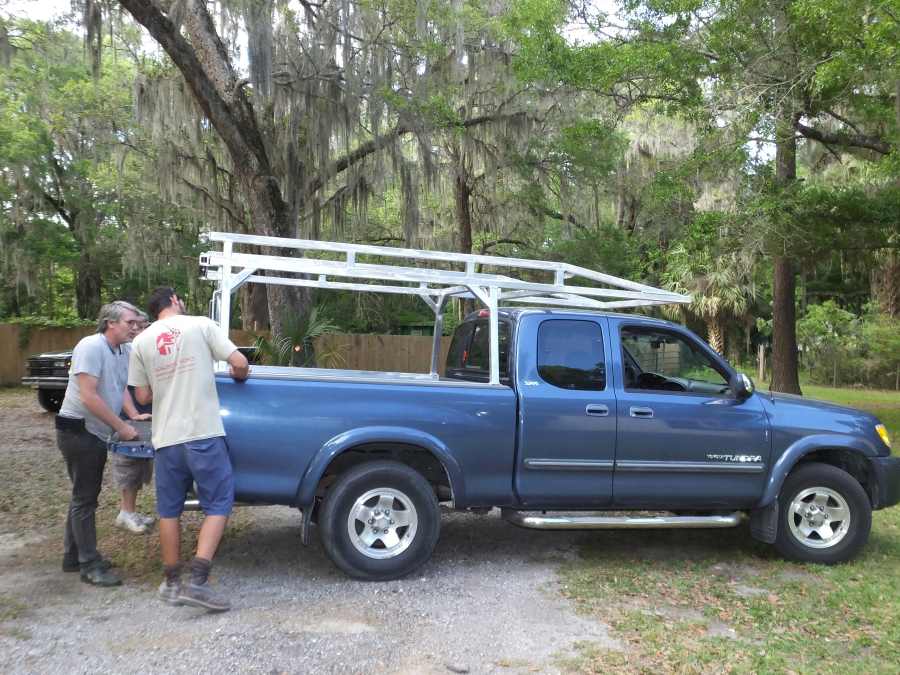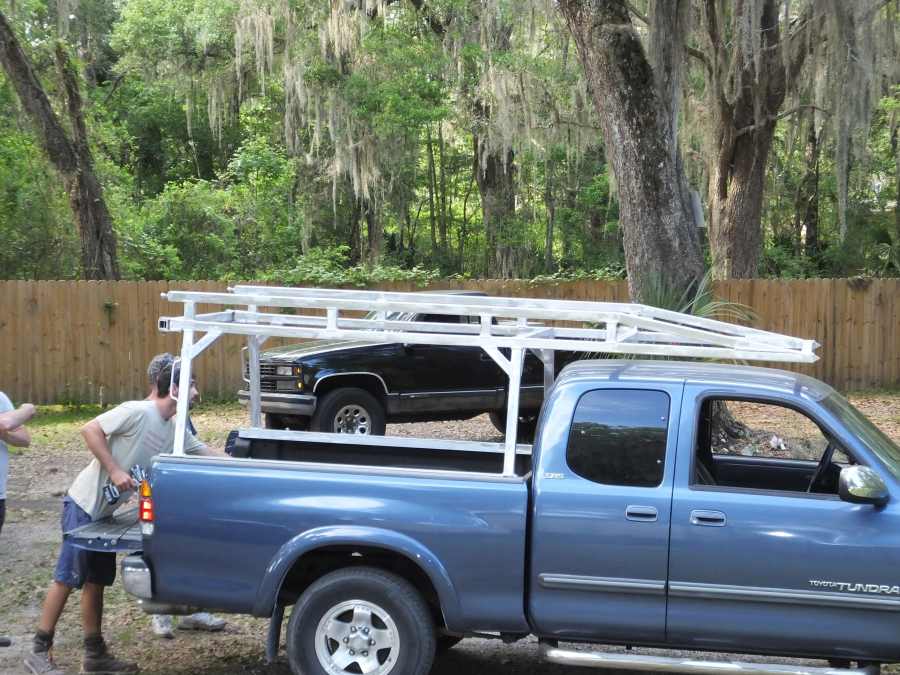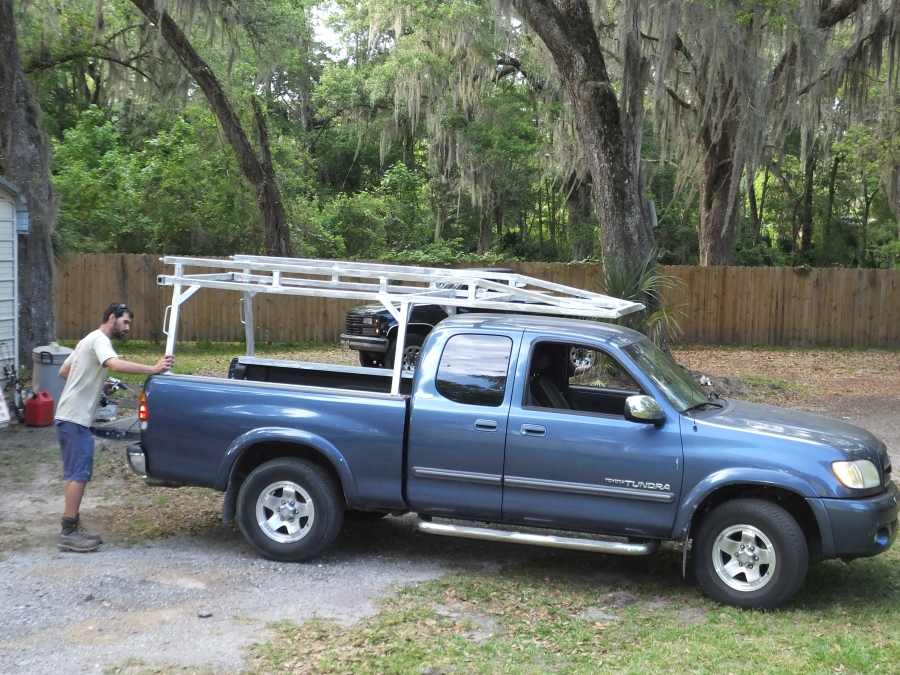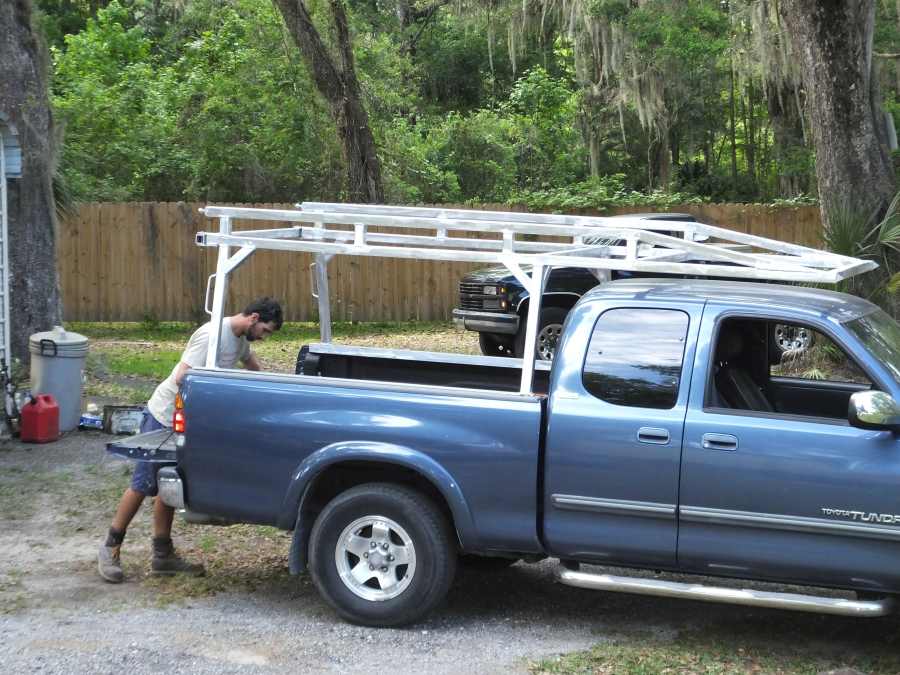 Now we are looking for bolts to bolt the aluminum ladder/lumber rack to his truck.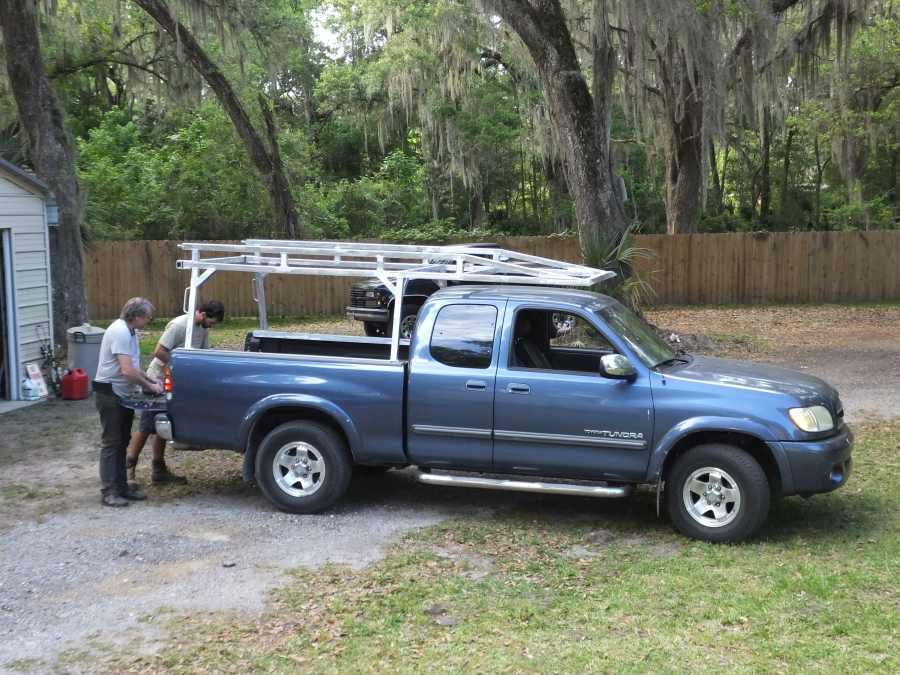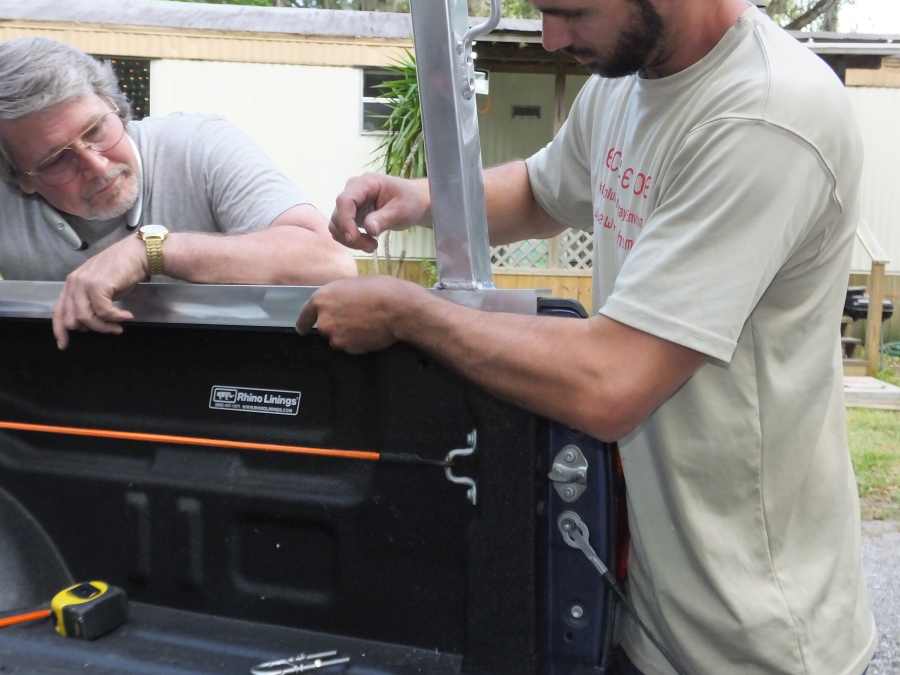 Below: That arm is hinged, so it can carry wood atop of it, or be swung open to load tall refrigerators or other tall object you might not want to have to lift over the support bar for loading up.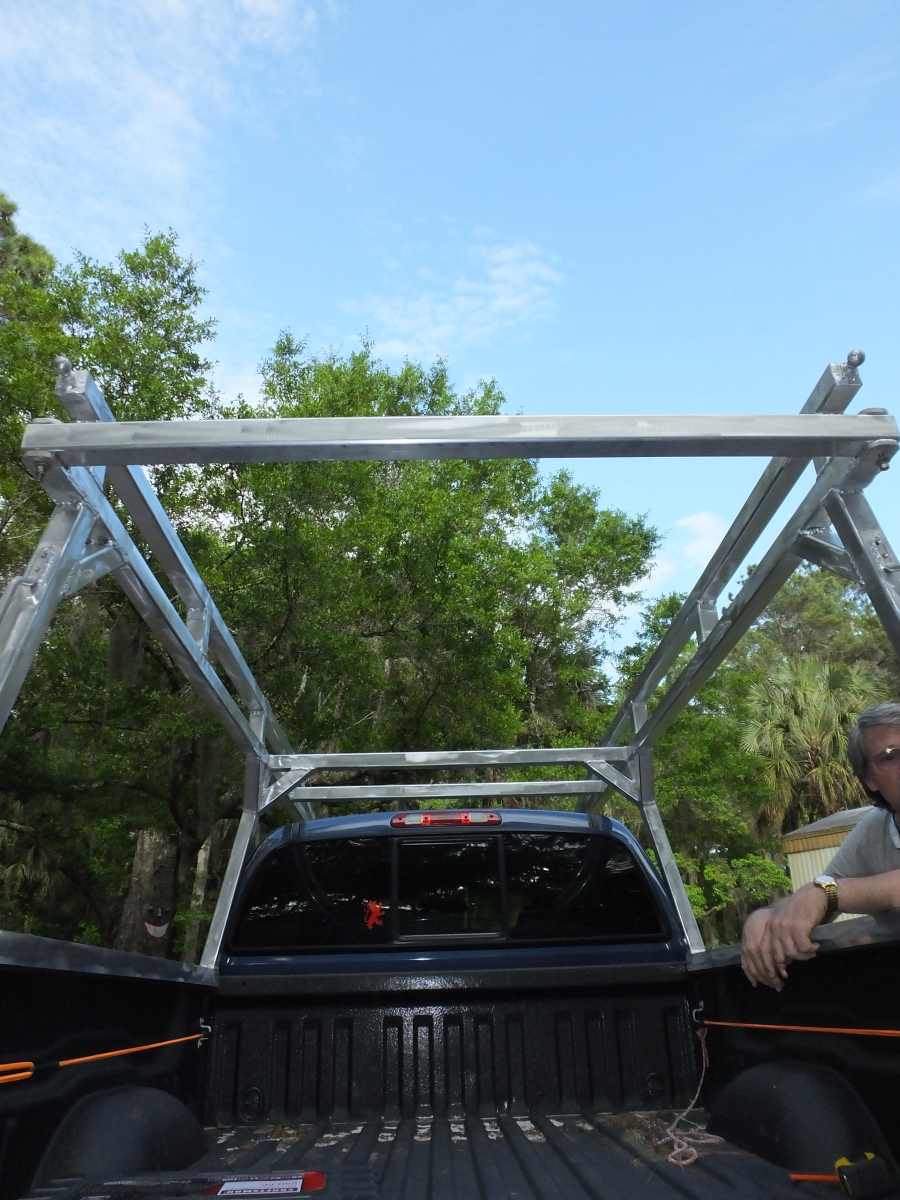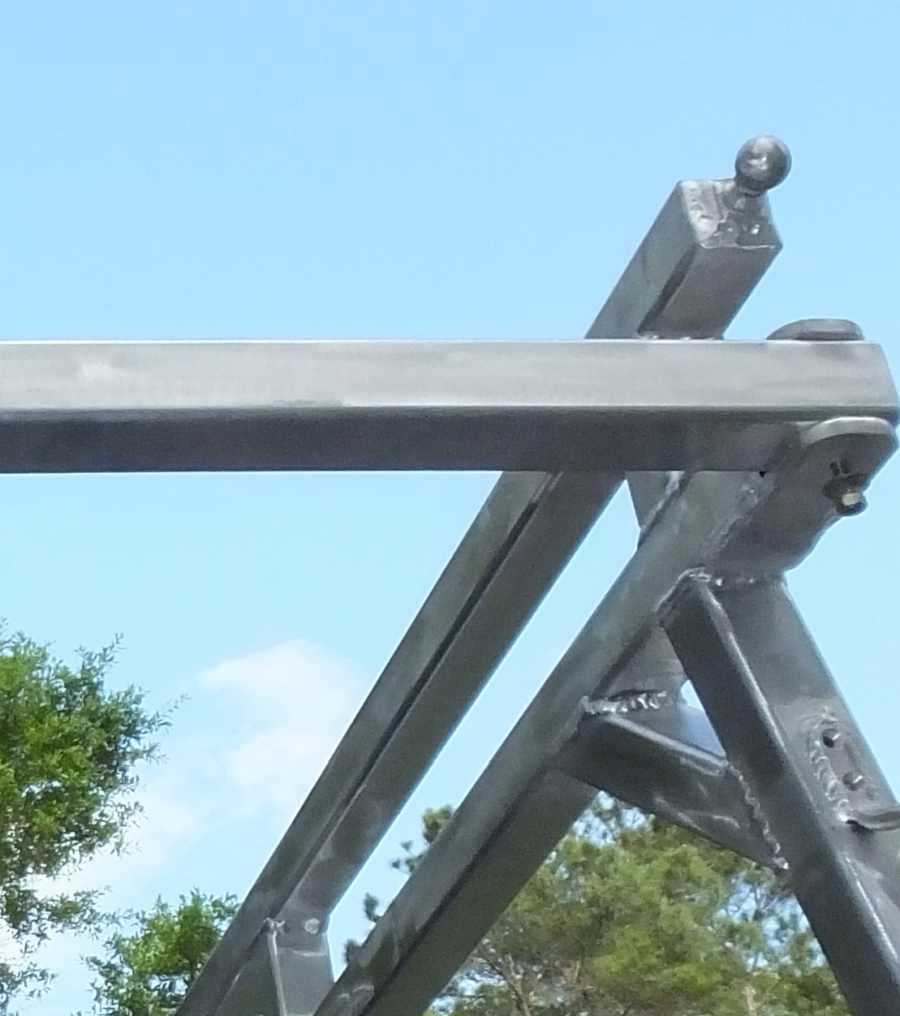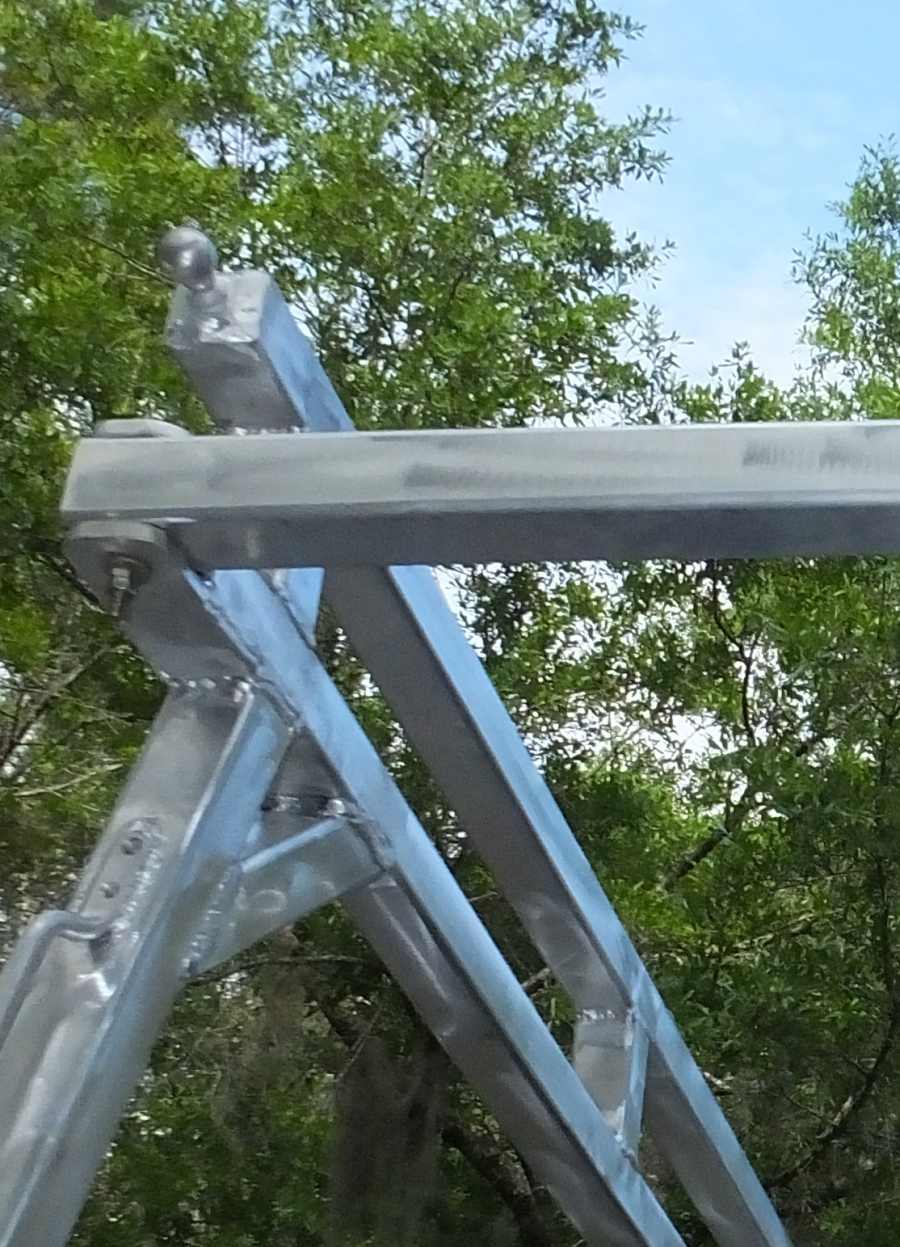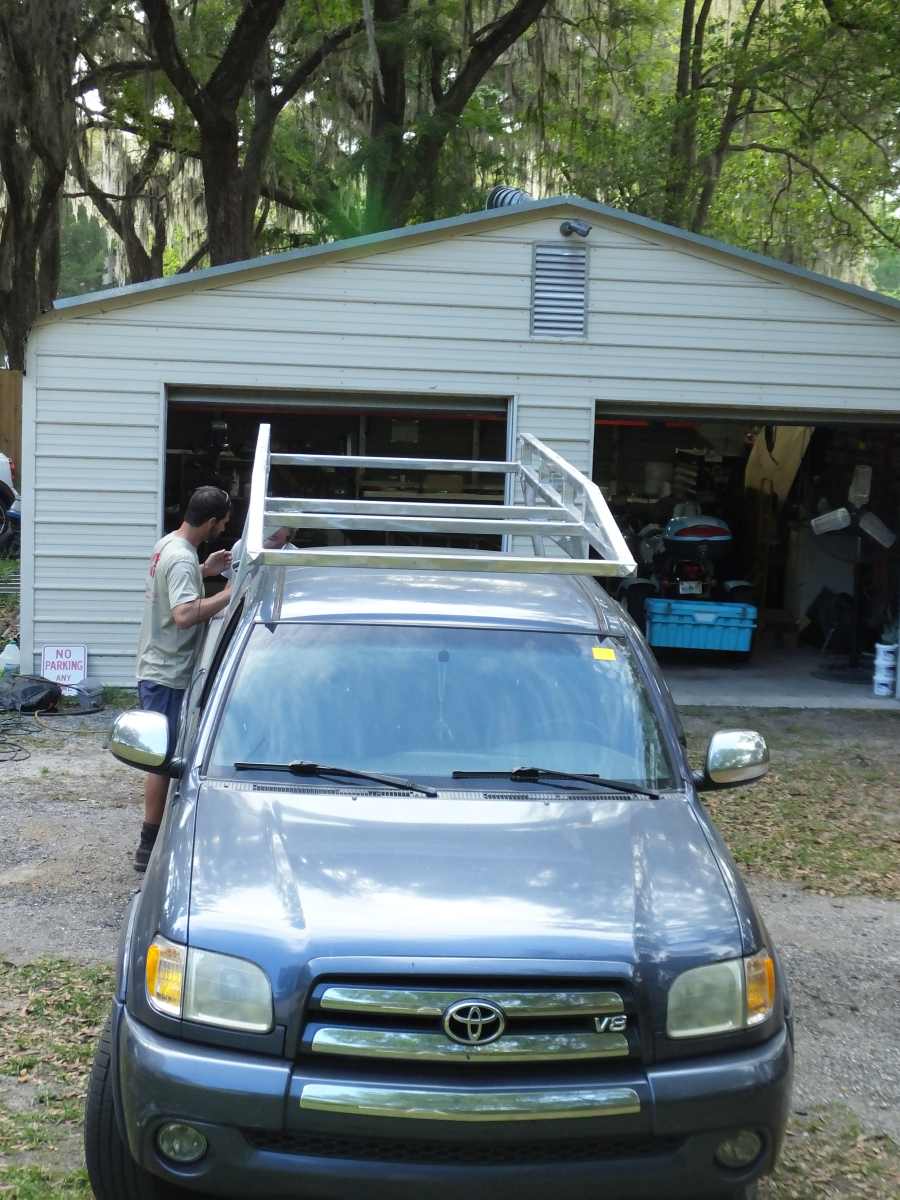 I also welded on custom handles to the back, to help you climb into the pickup truck.


It can carry 20' long lumber with 4' hanging over the front, and 4' hanging over the back. 12' of the center will be supported.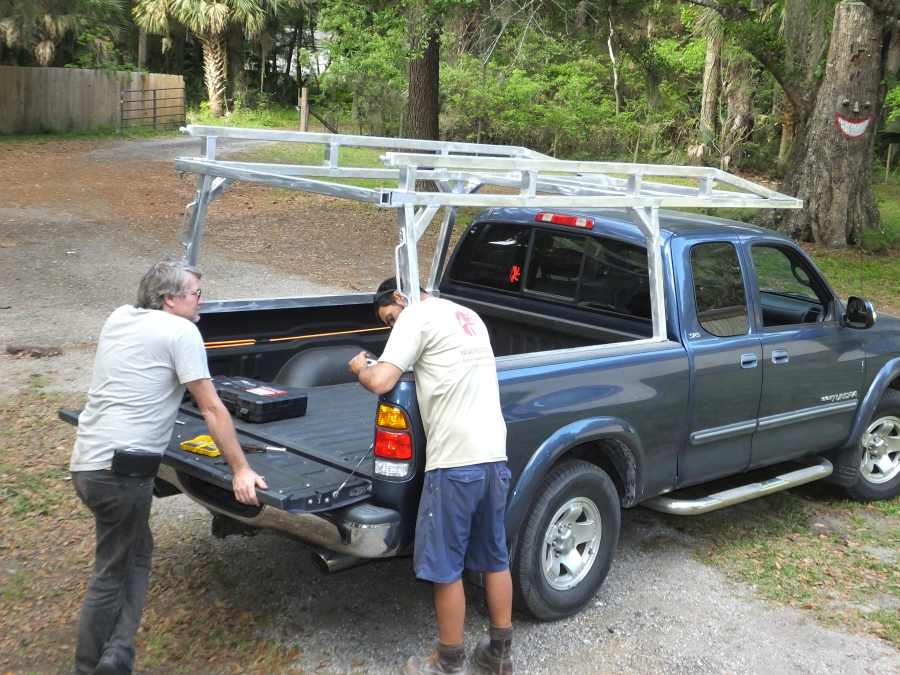 He is installing his bolts. I designed it so it bolts from the inside of the bed and not the top of the bed. This way the top is smooth and has no rough edges if you slide your hand or other cargo over the side.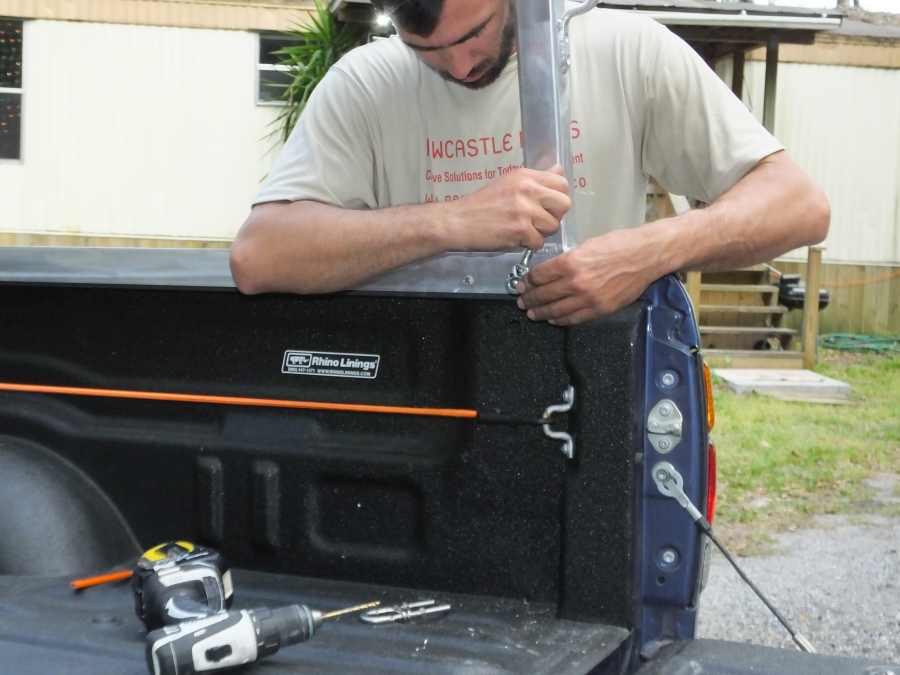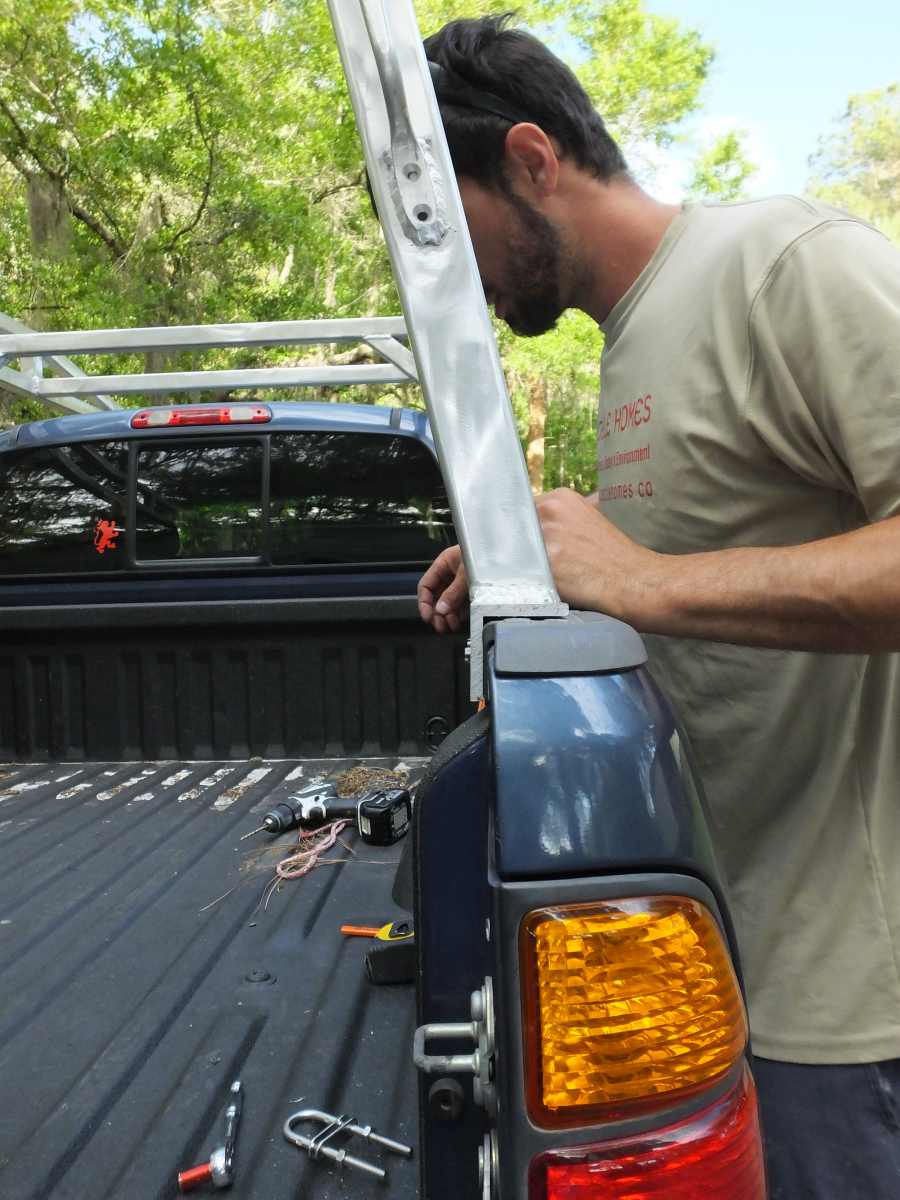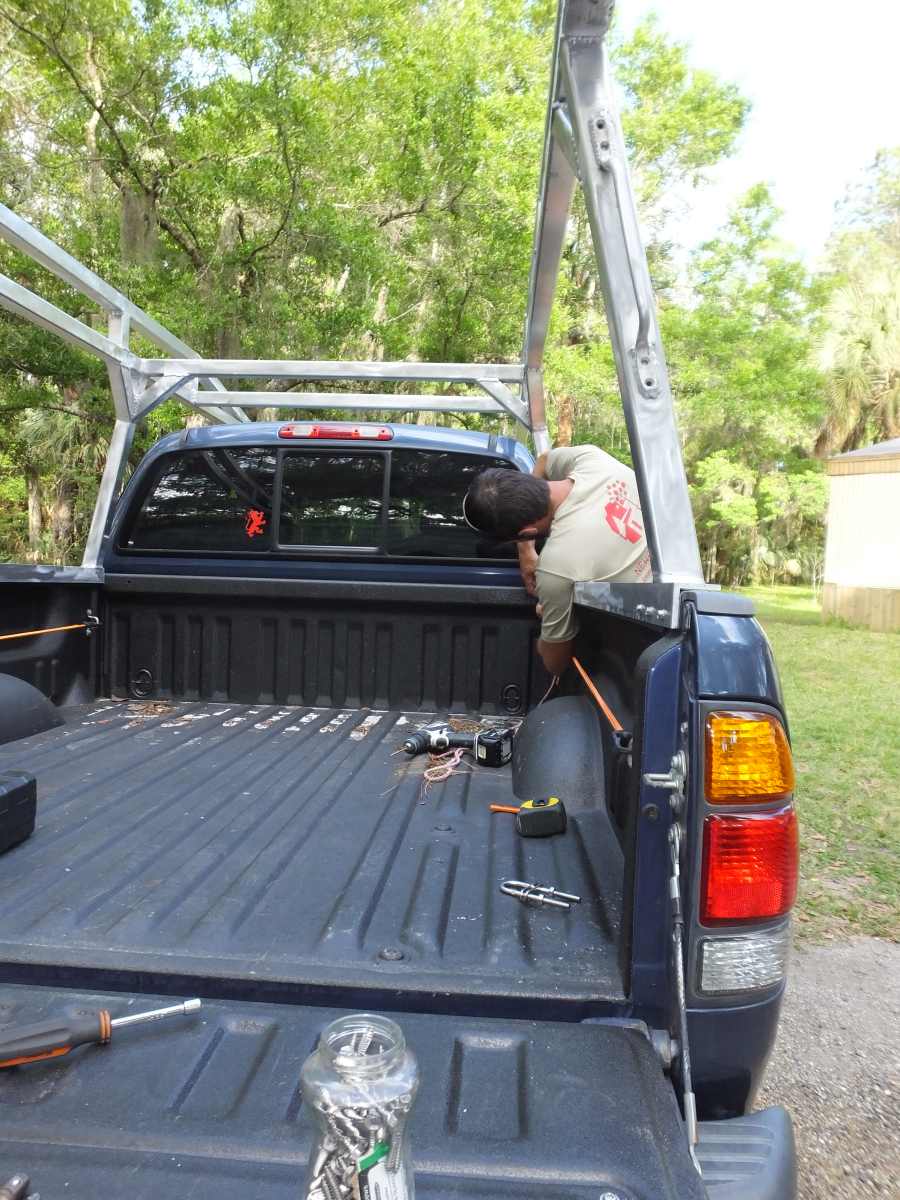 Those side rails are 1/4" thick and they offer fantastic protection to the top of his pickup truck bed.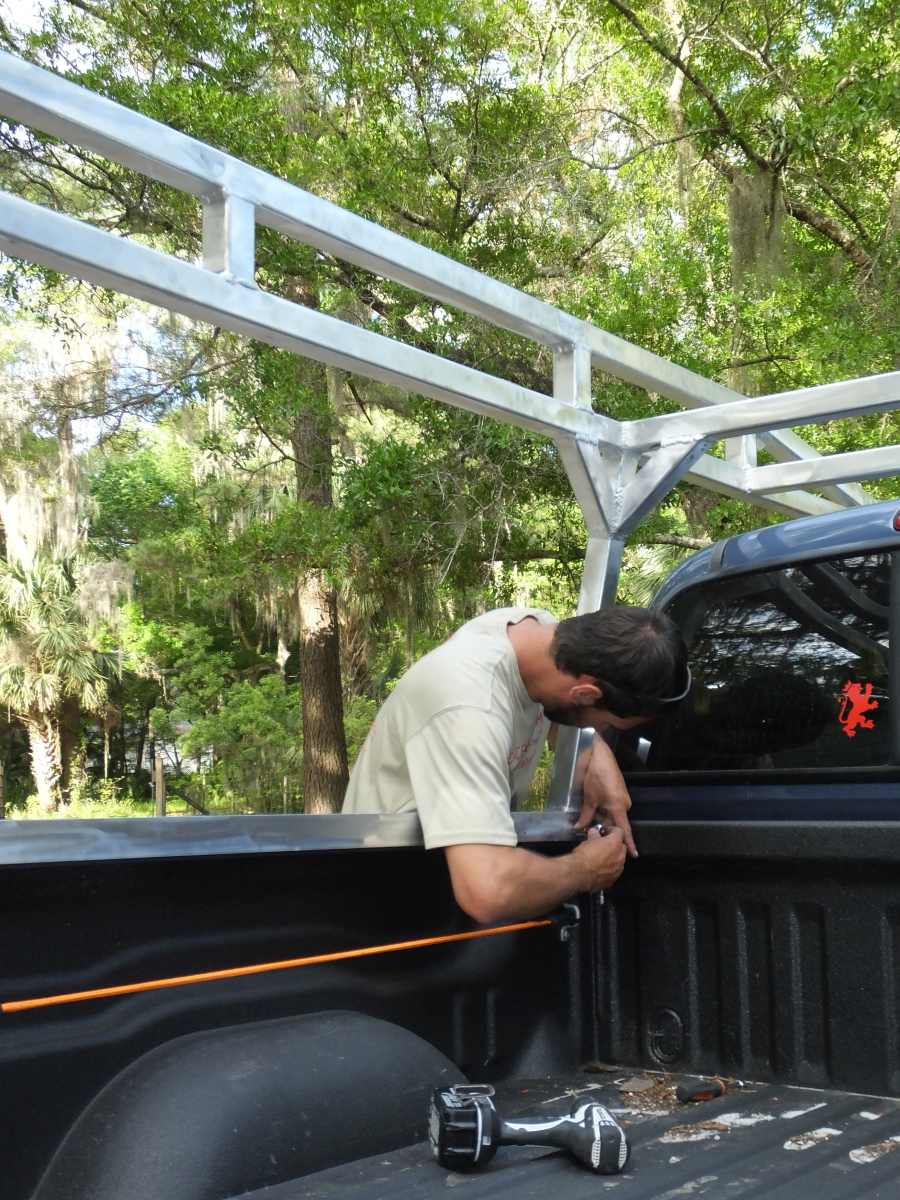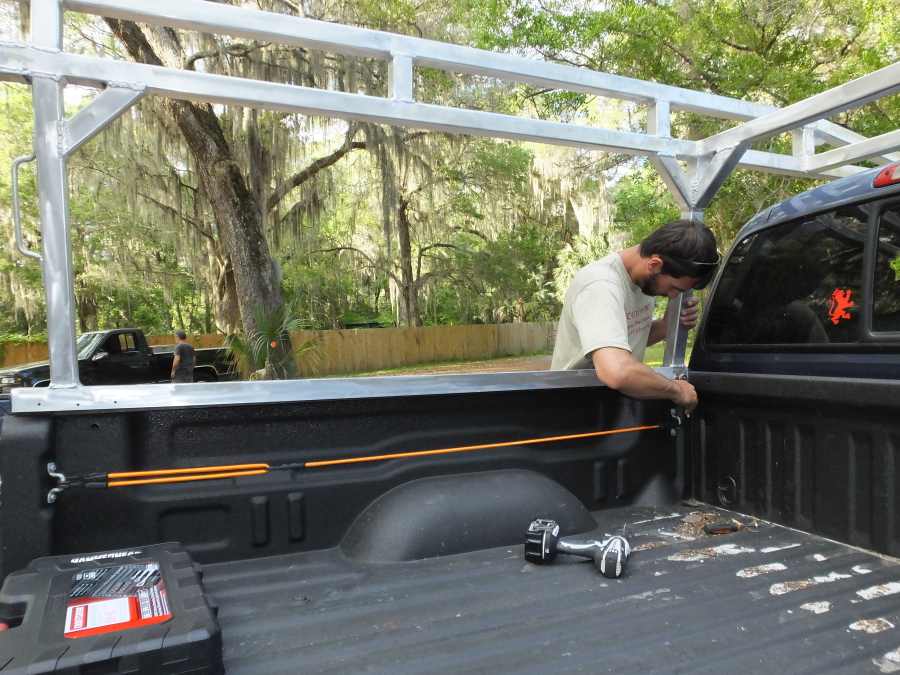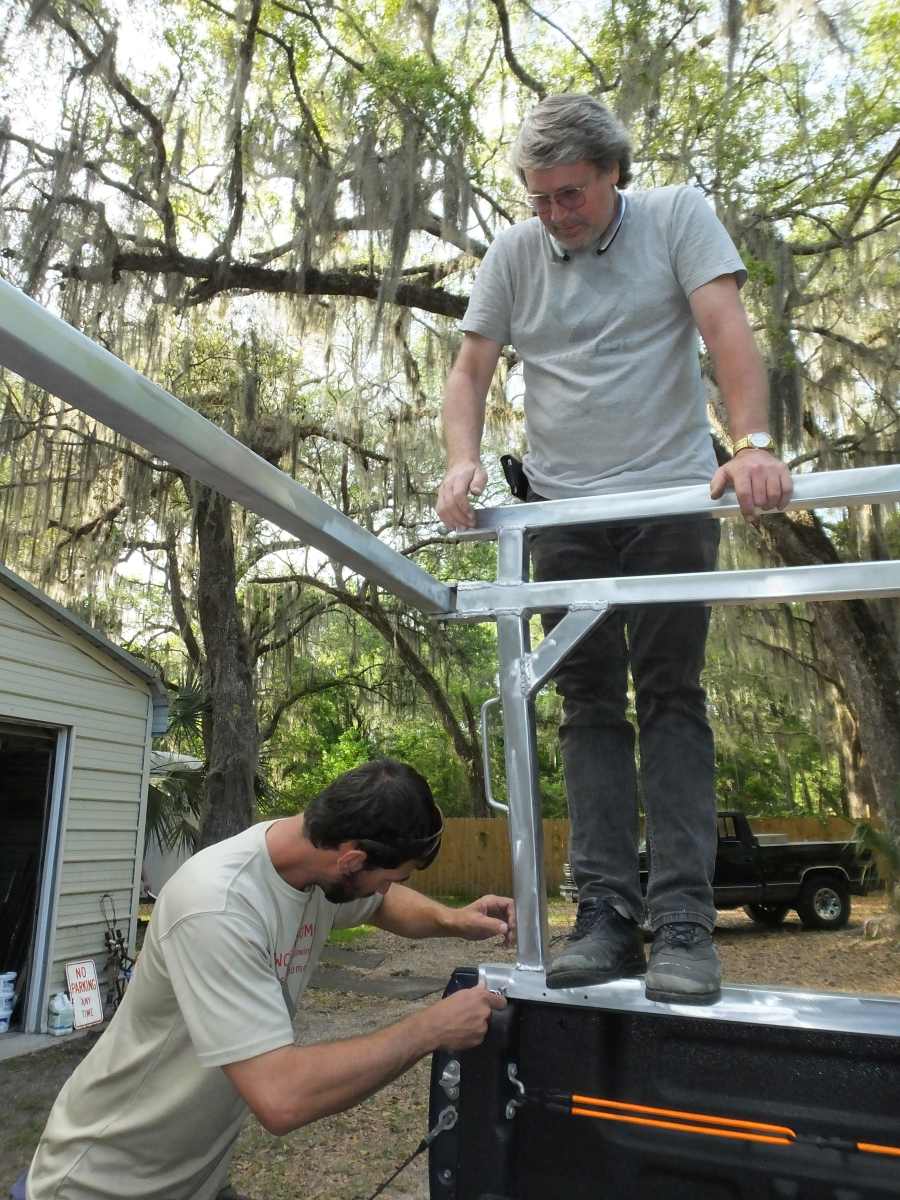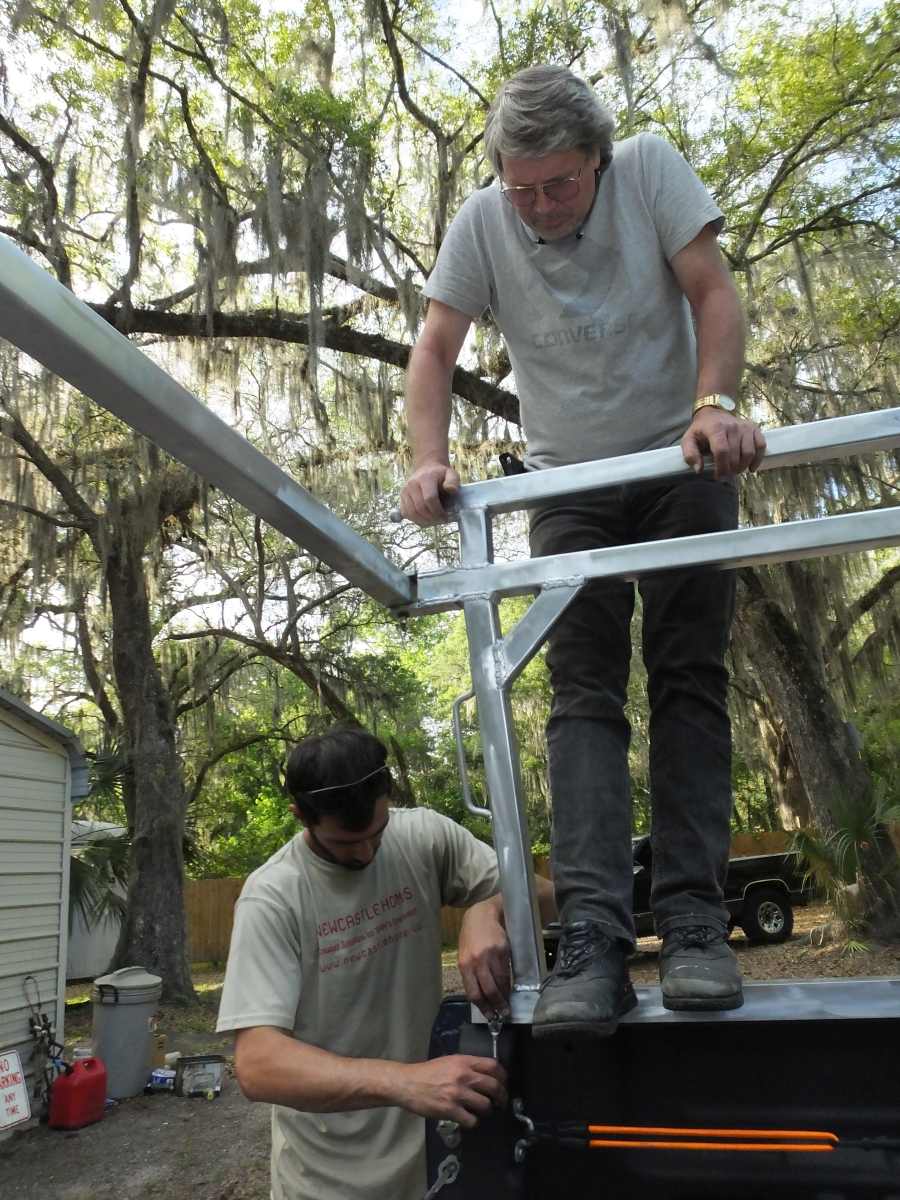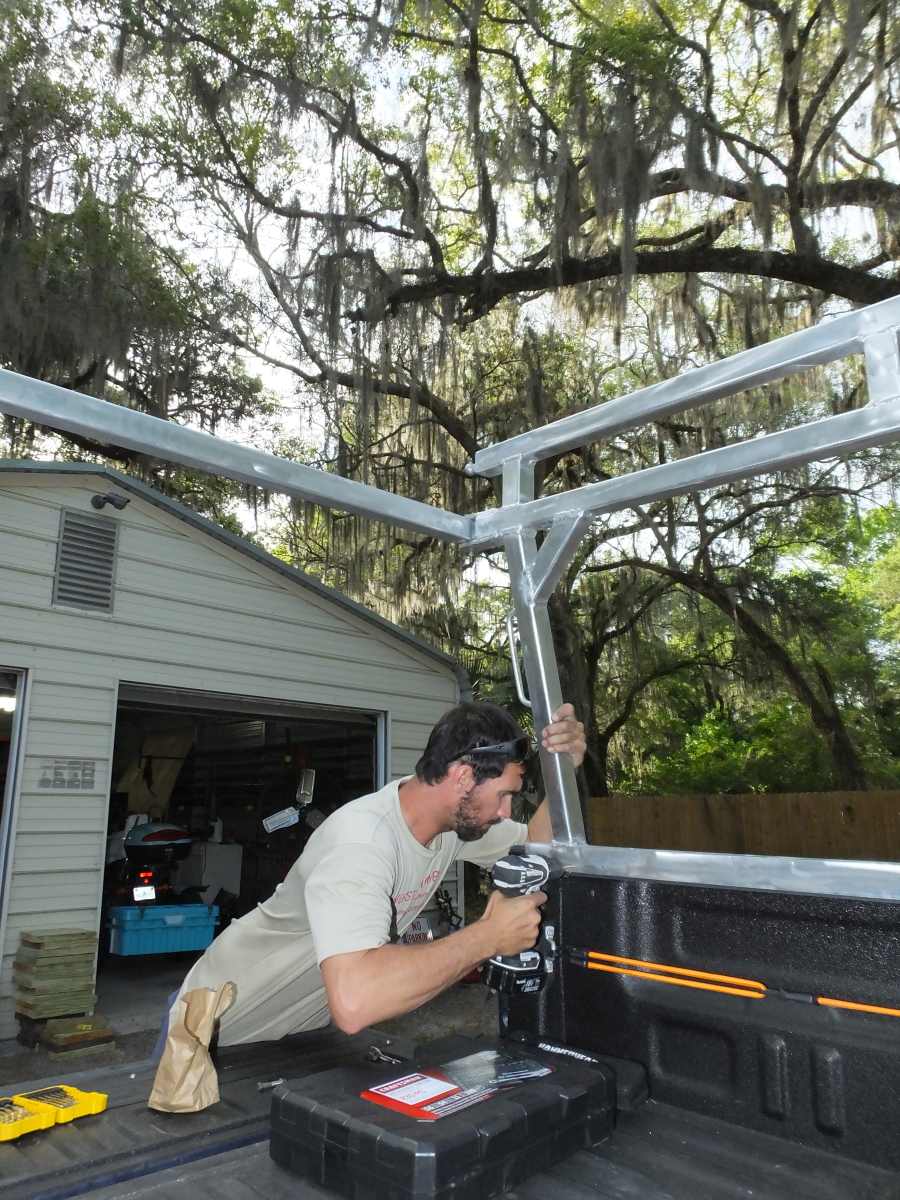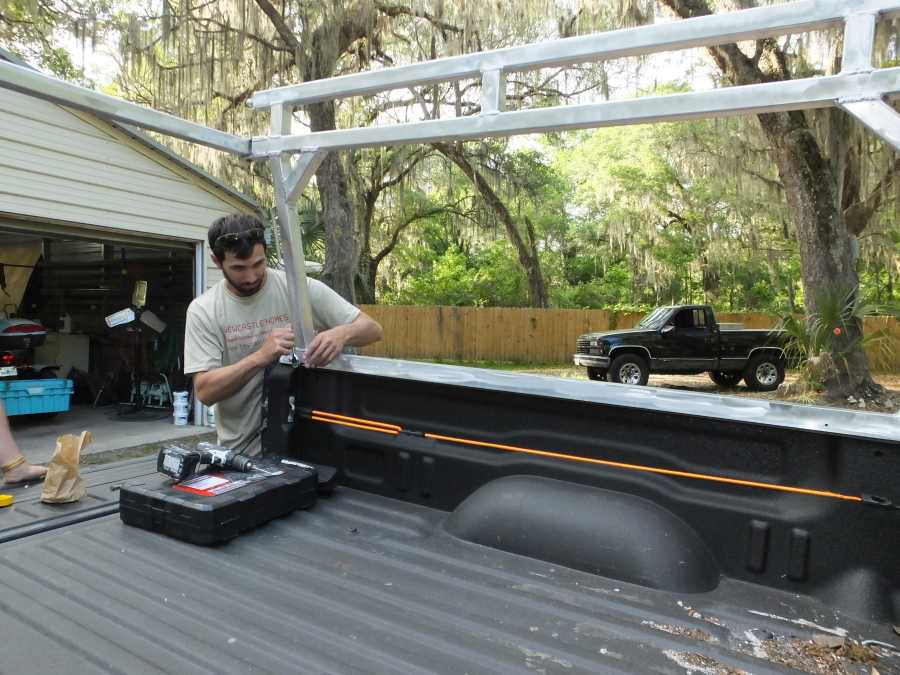 That's me up there jumping up and down on the front nose of the lumber/ladder rack, custom built.
With all my heavy ass bouncing, it does not flex one single bit. Its rock solid. The truck suspension is the only thing flexing.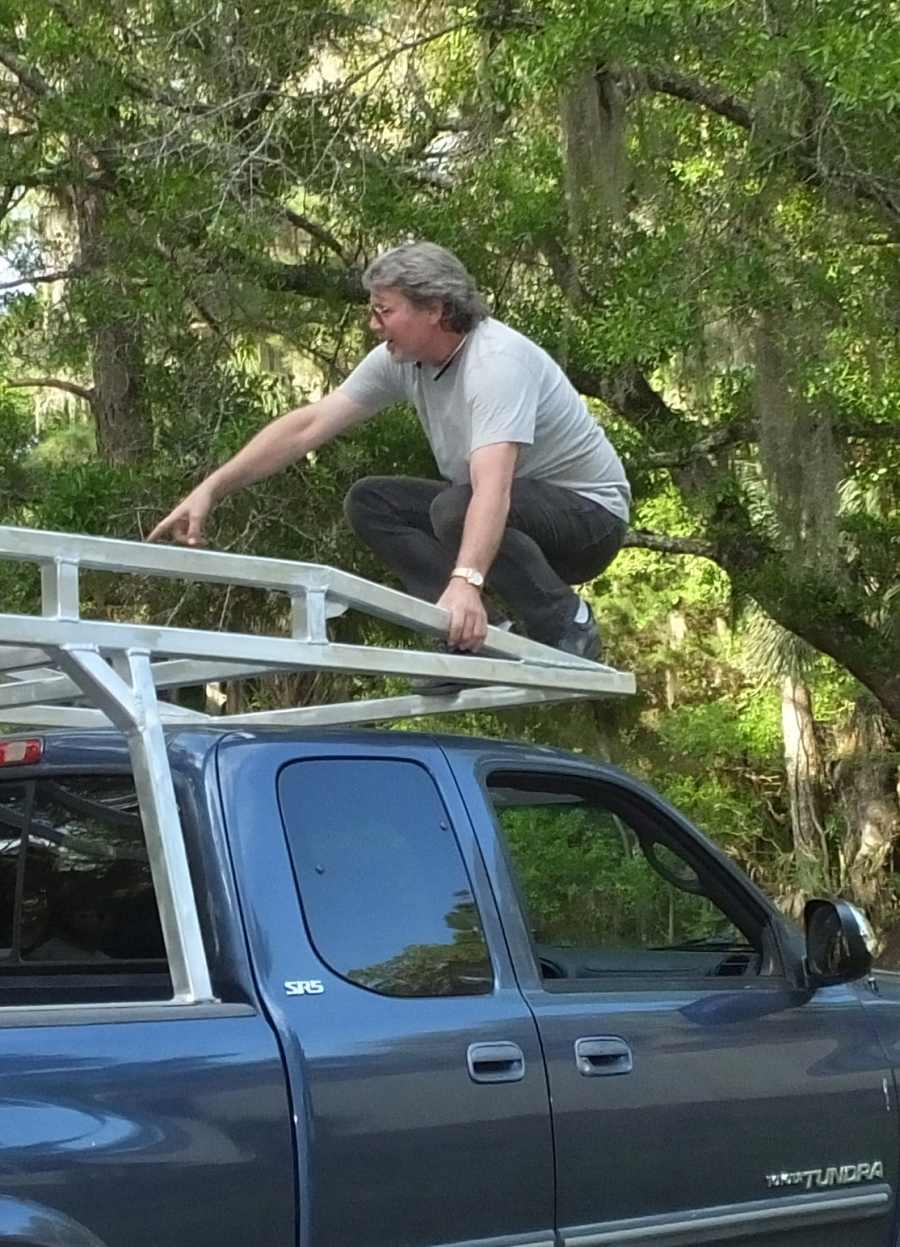 At Least I didn't fall on his hood and dent it.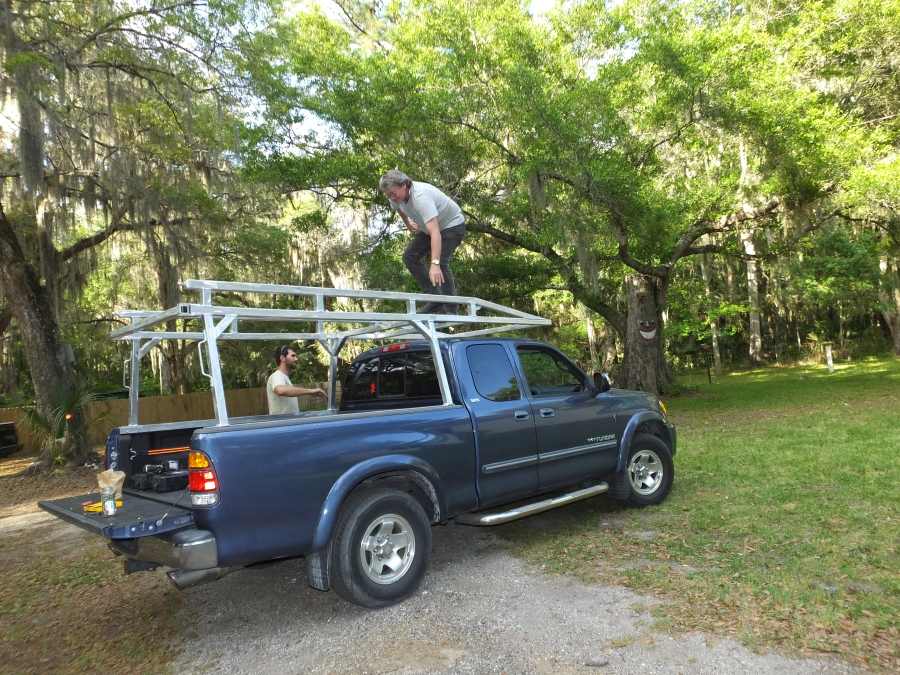 Now I'm shaking it side to side to see if there is any movement in the bolt/fasteners. NONE. Again its rock solid.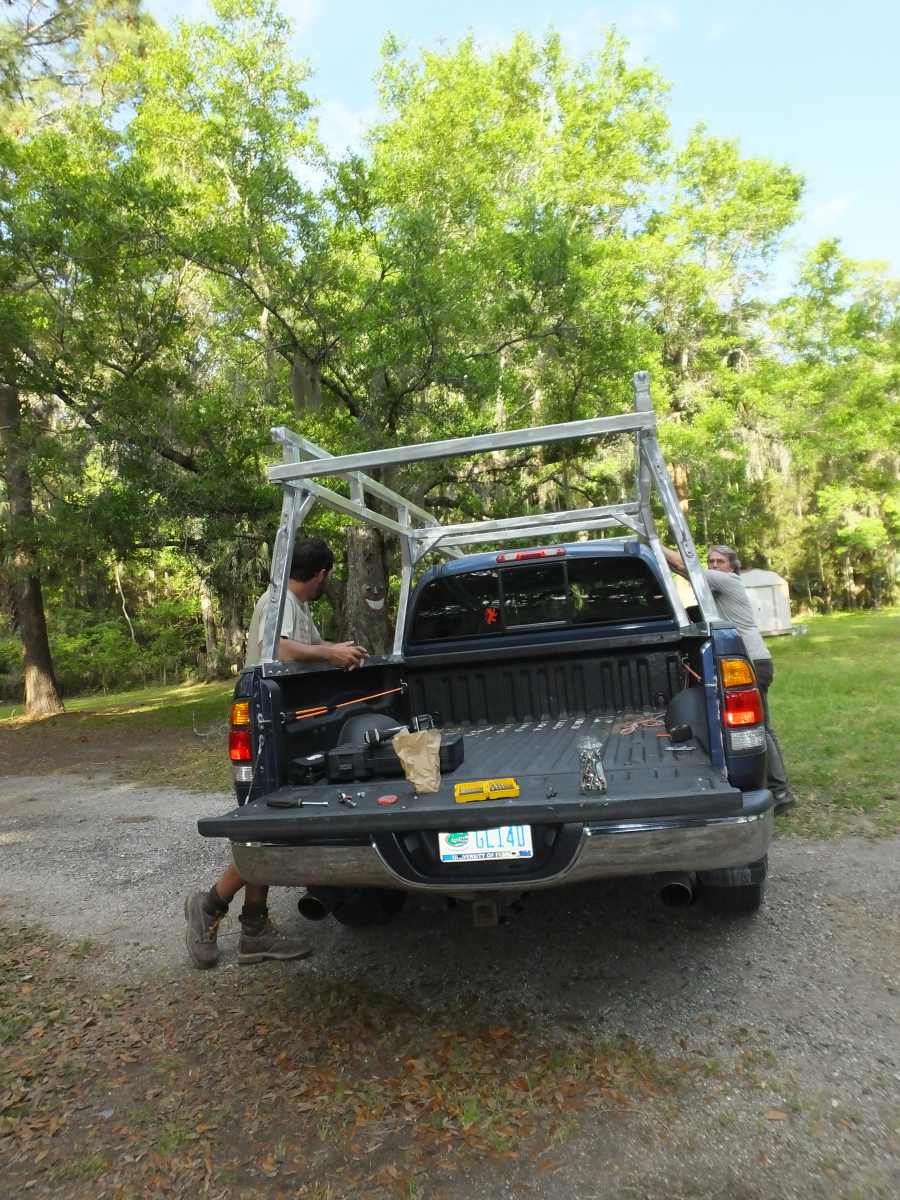 Ok, end of a long day. Time for guy talk and bragging who caught the biggest fish.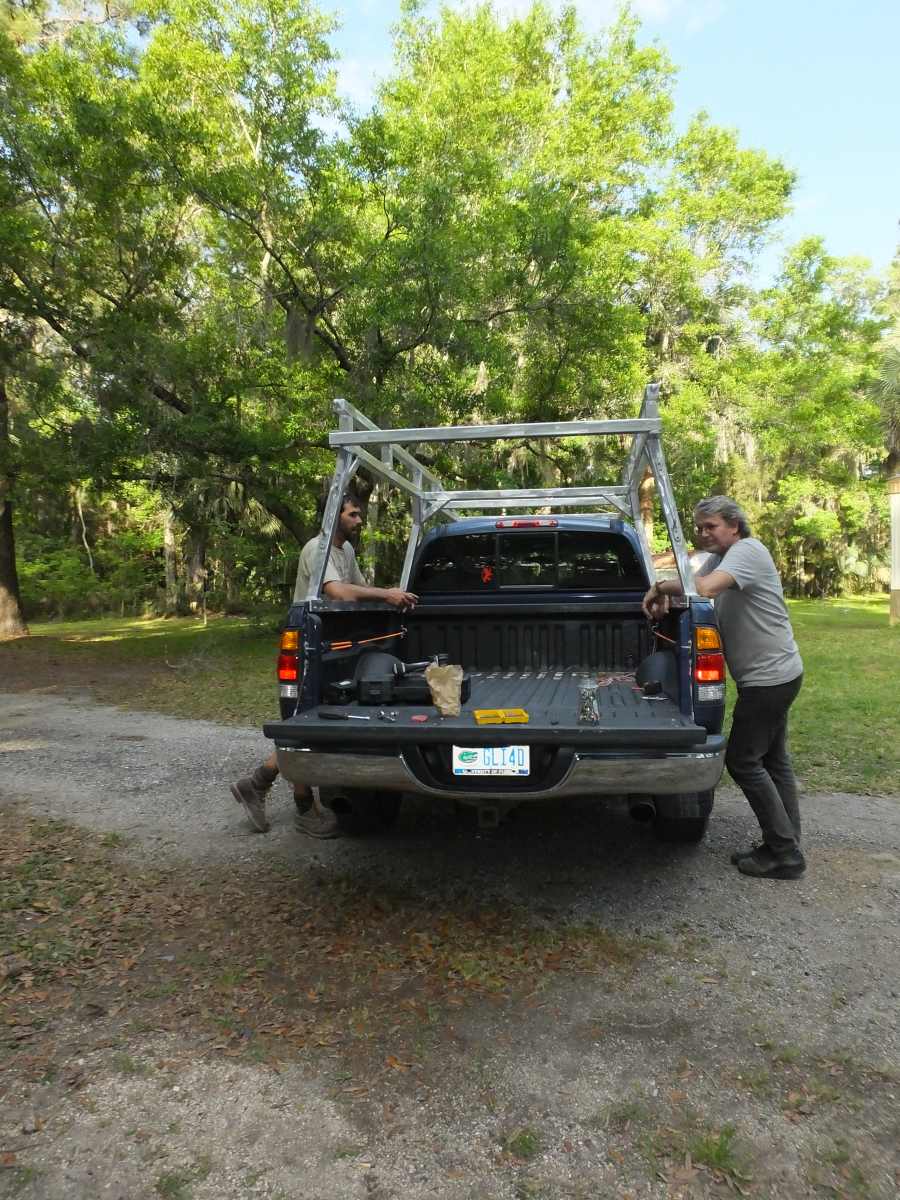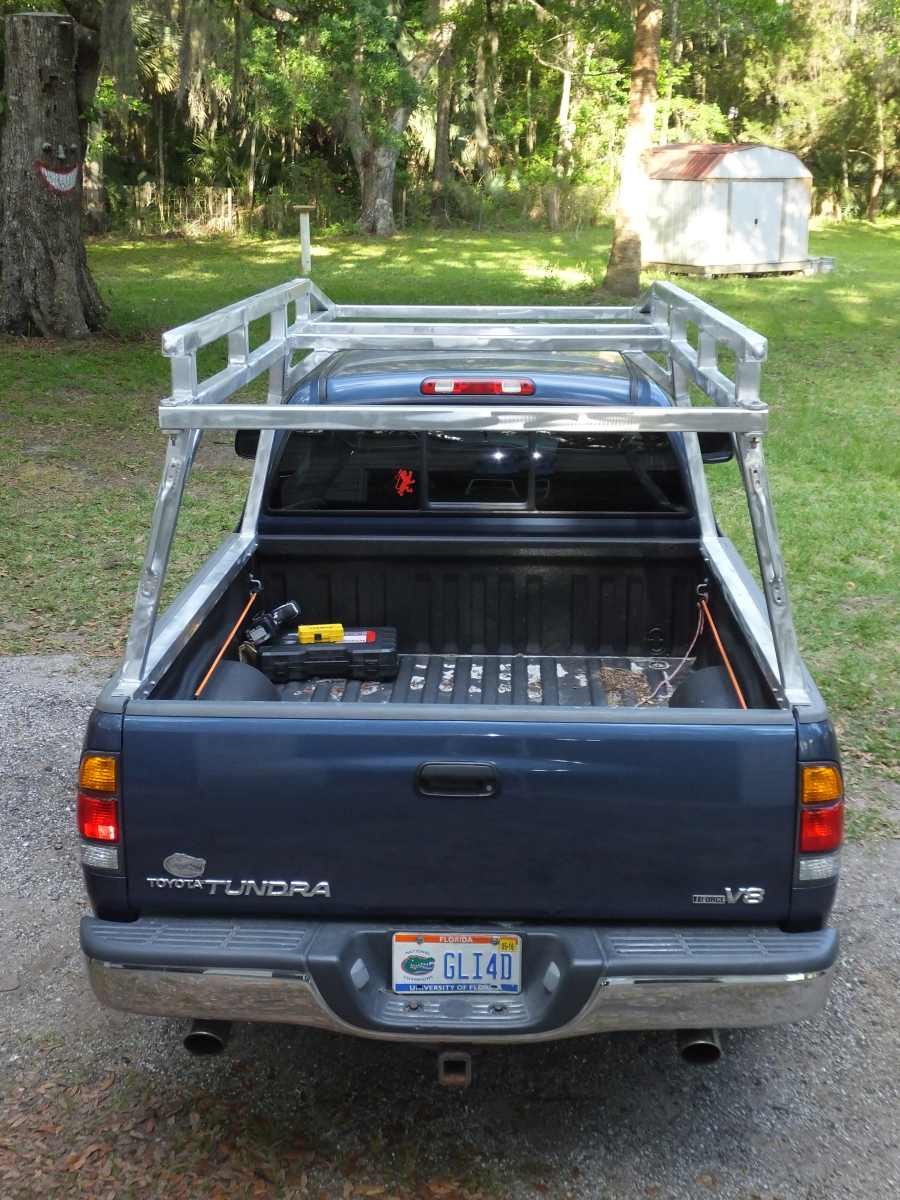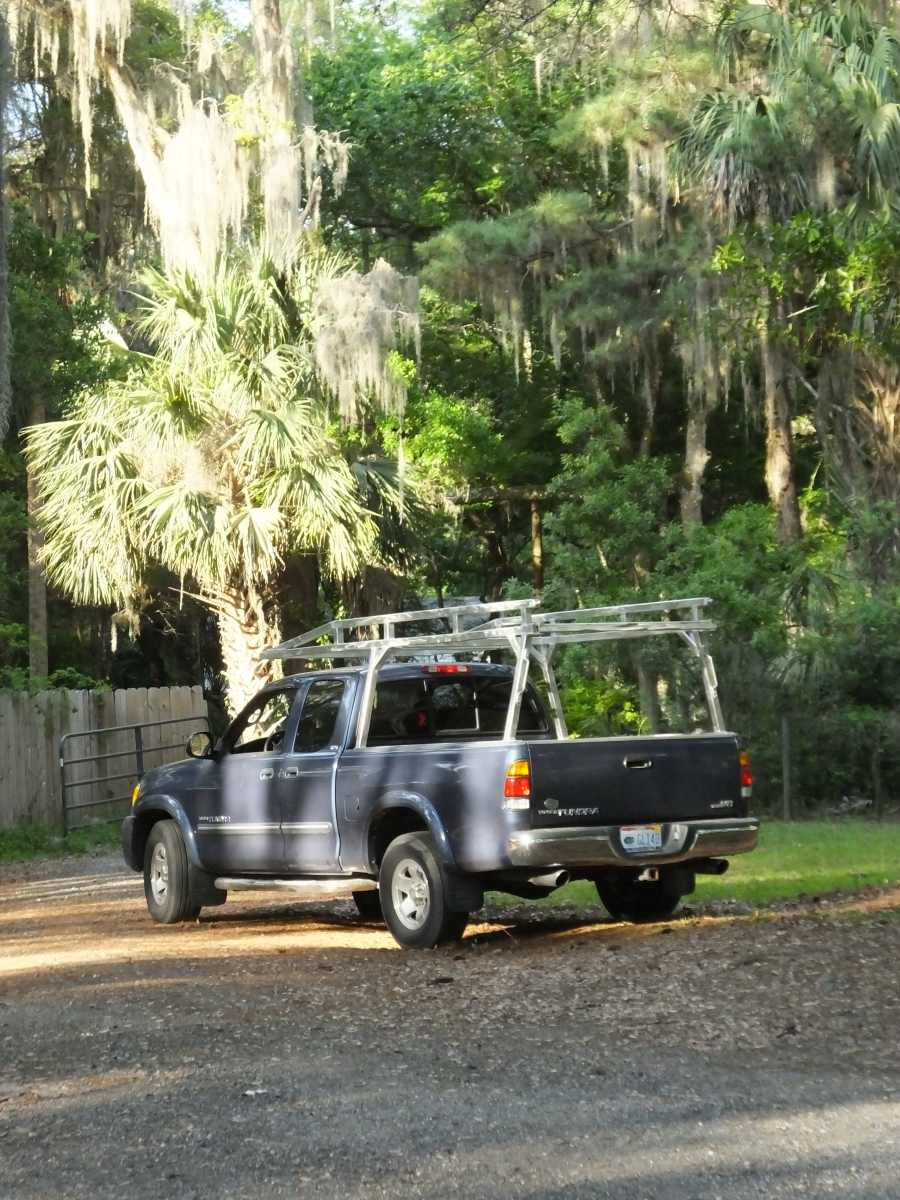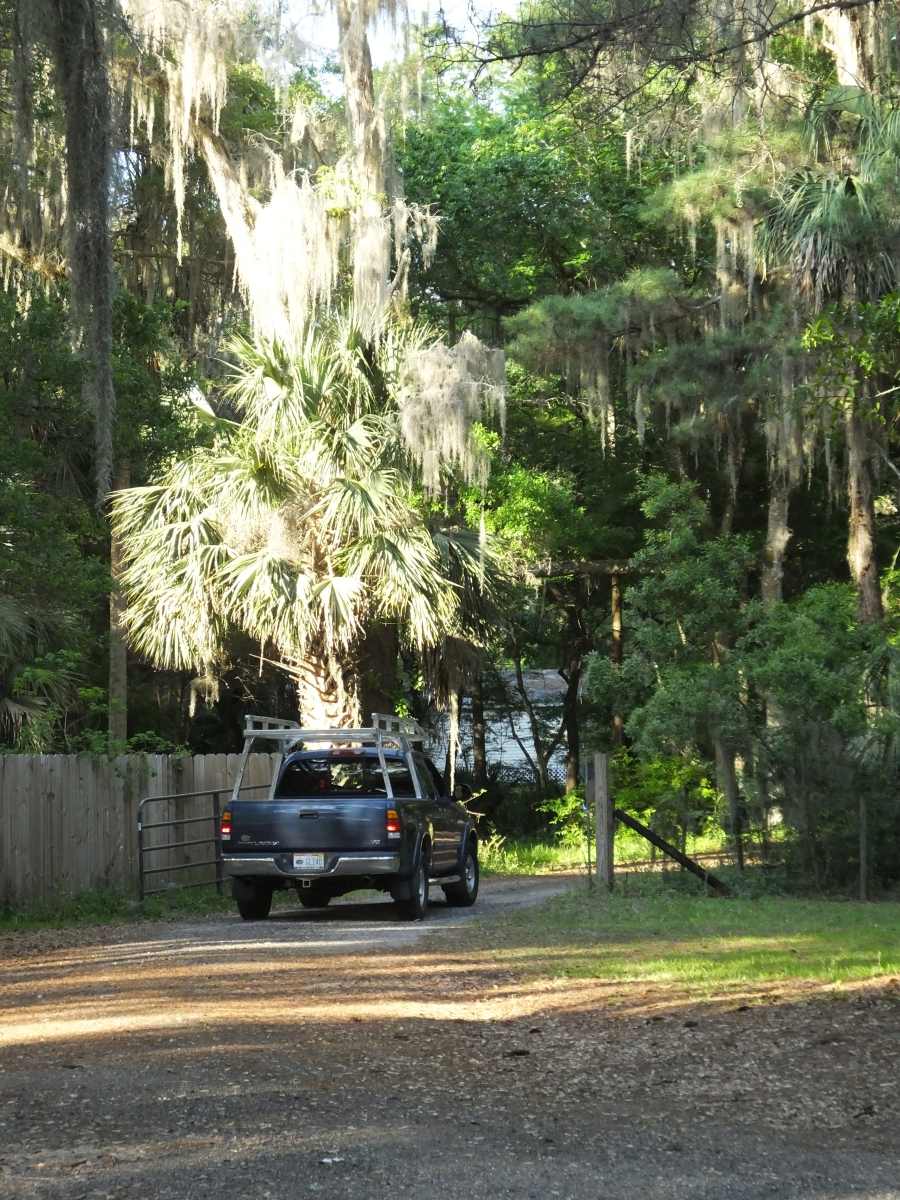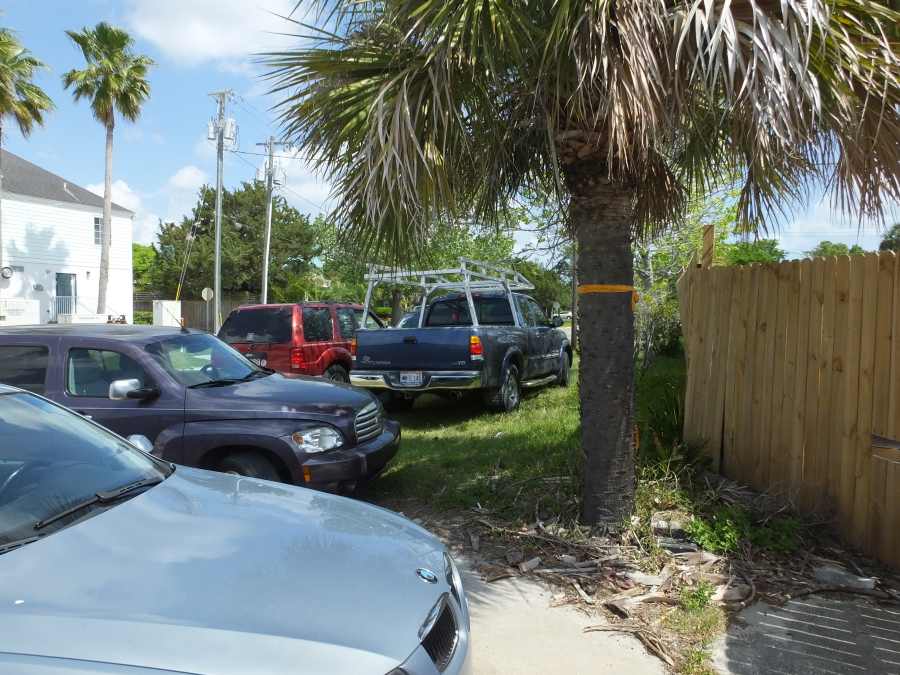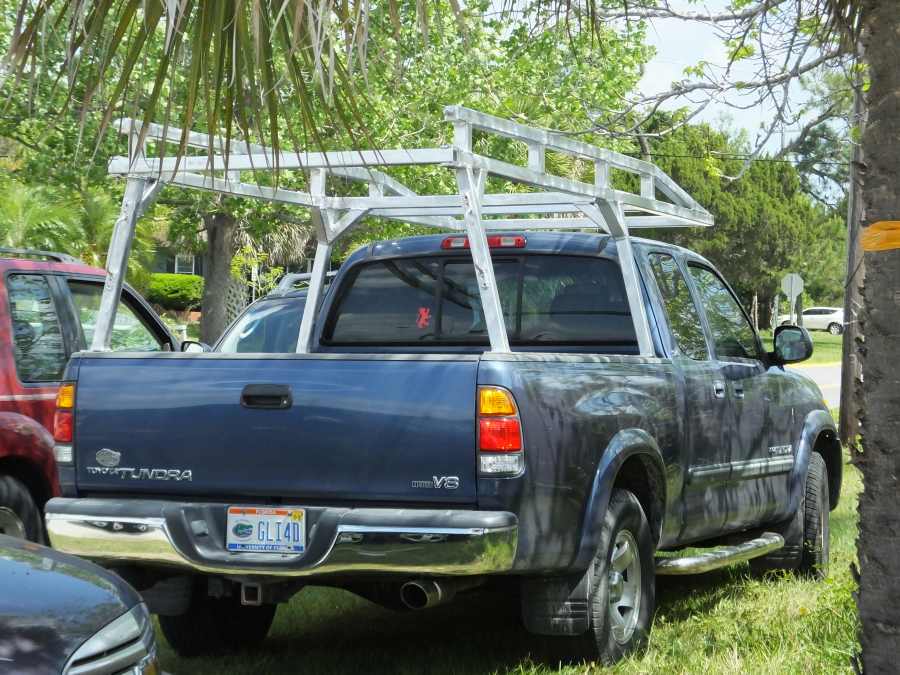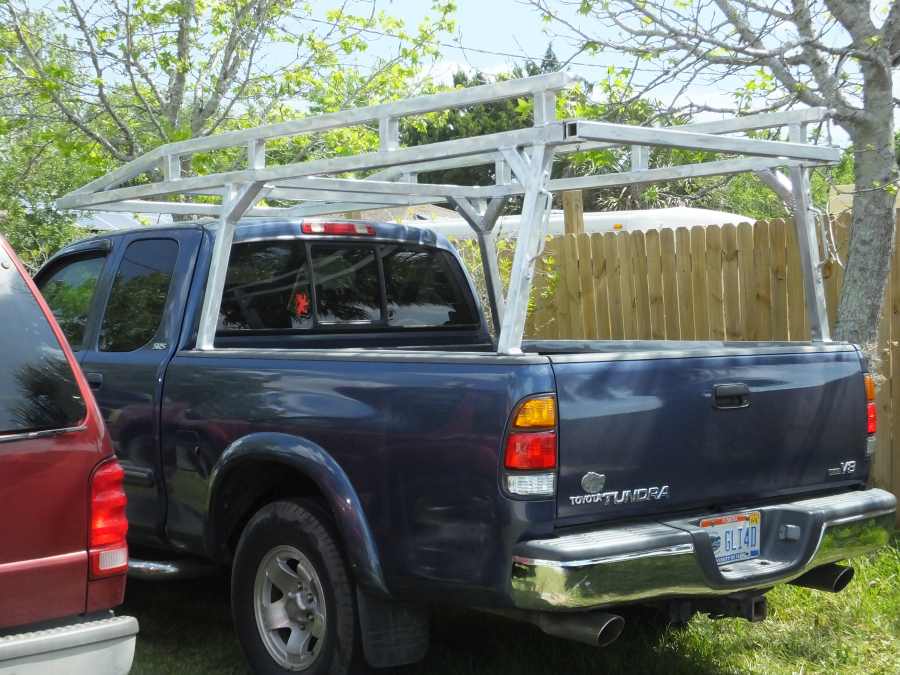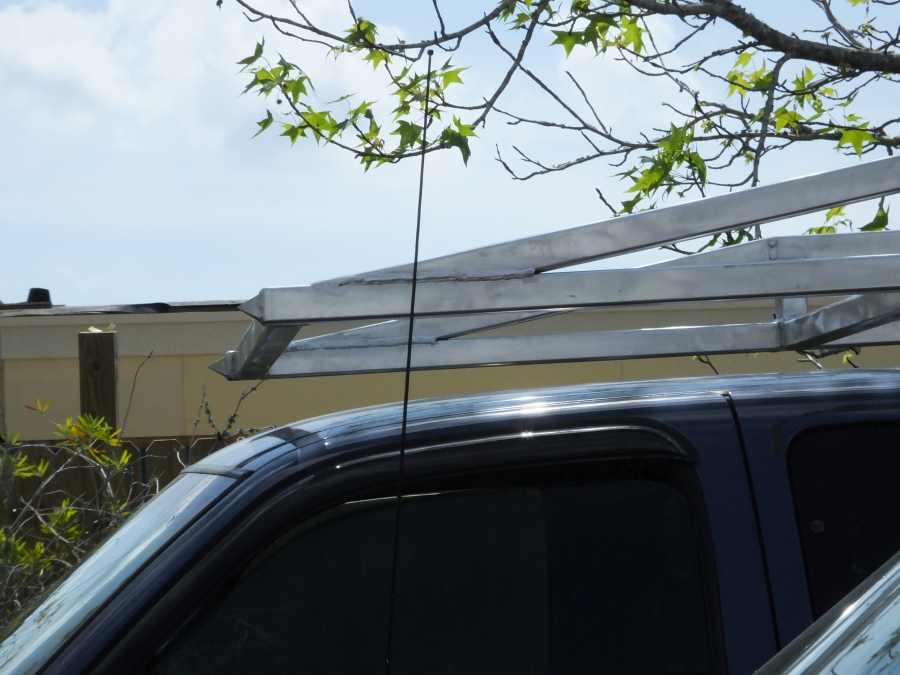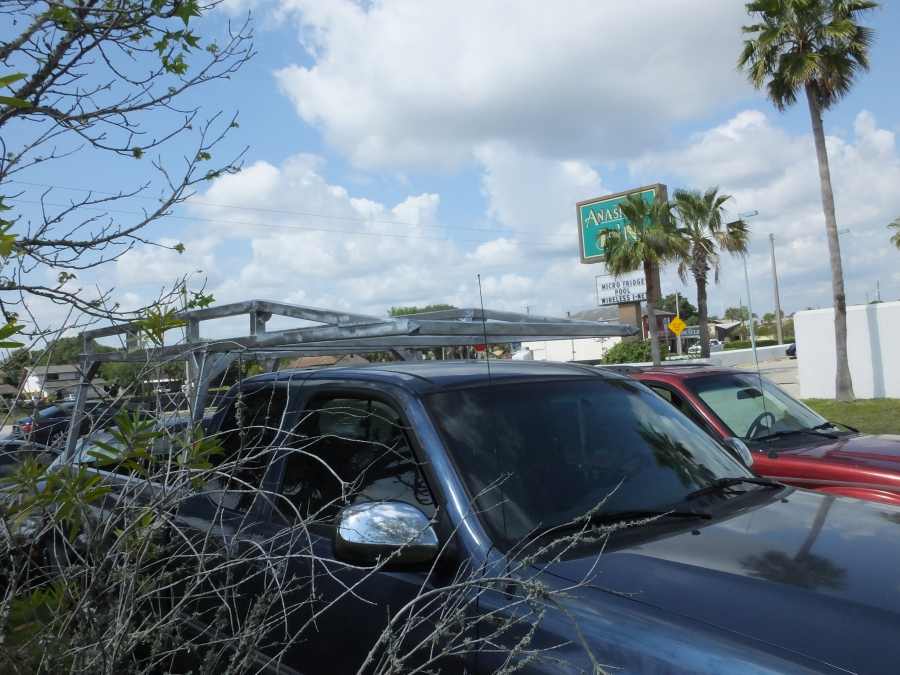 I just couldn't resist putting decorative points on the front of the bulls horns.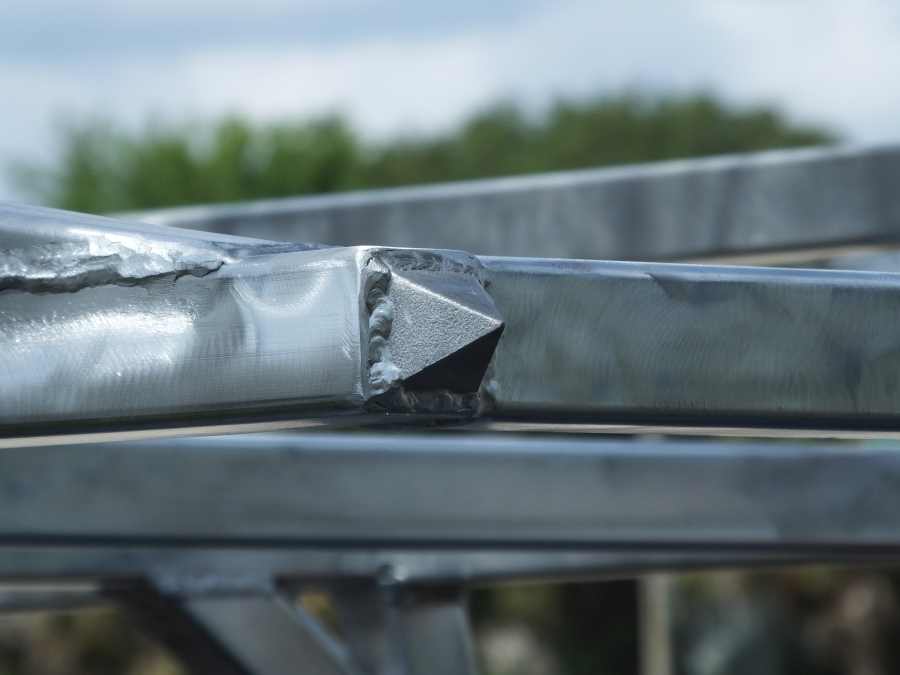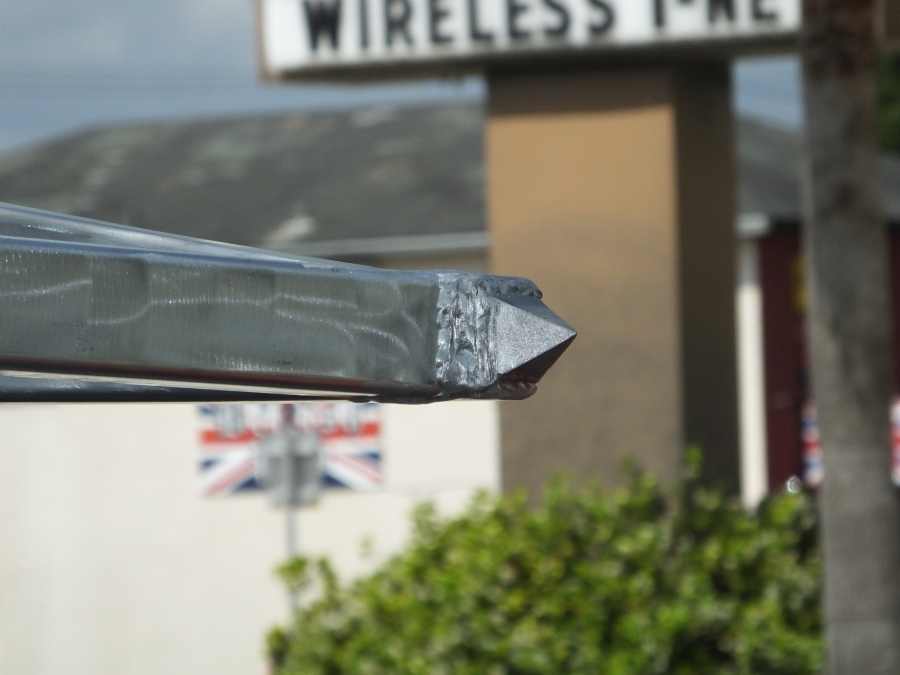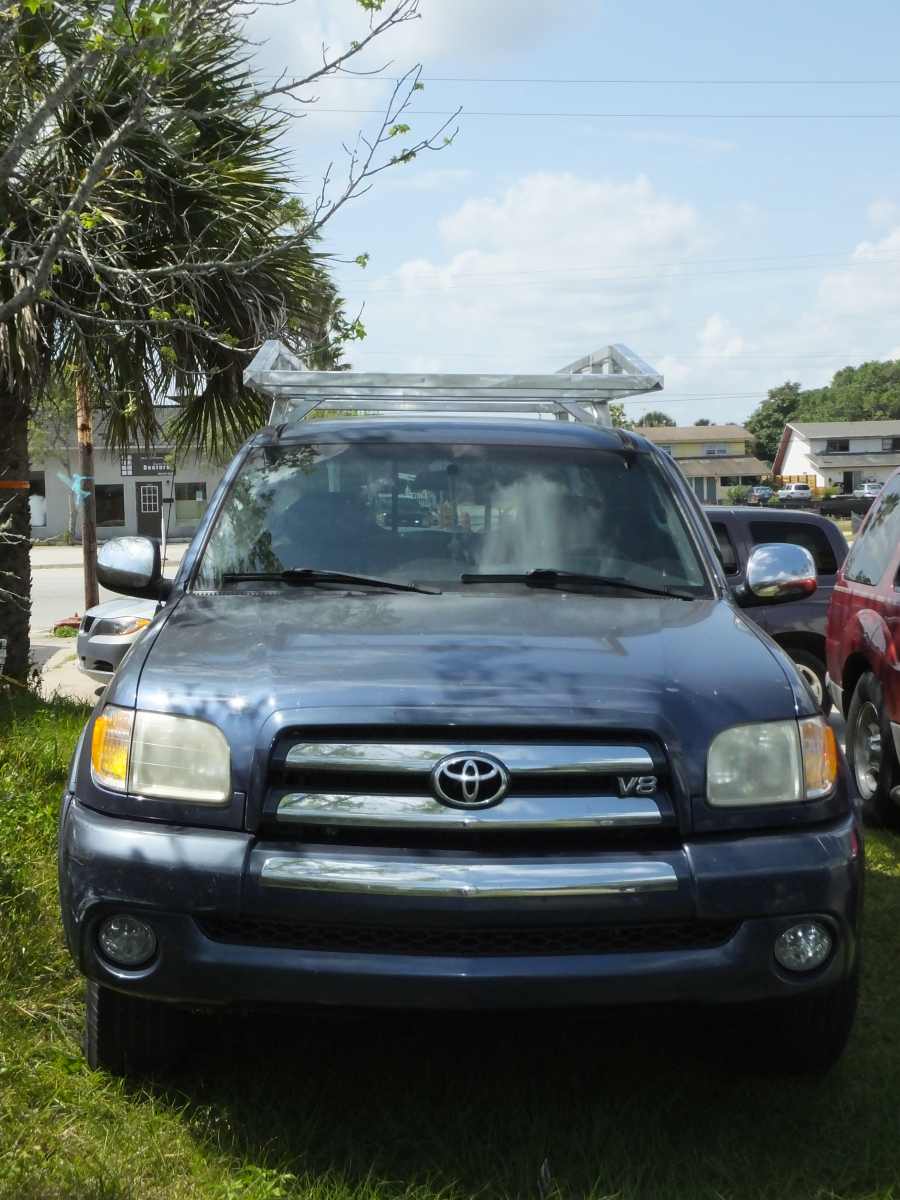 Aluminum lumber ladder rack welded, fabricated, custom built in St Augustine FL by affordable welding.