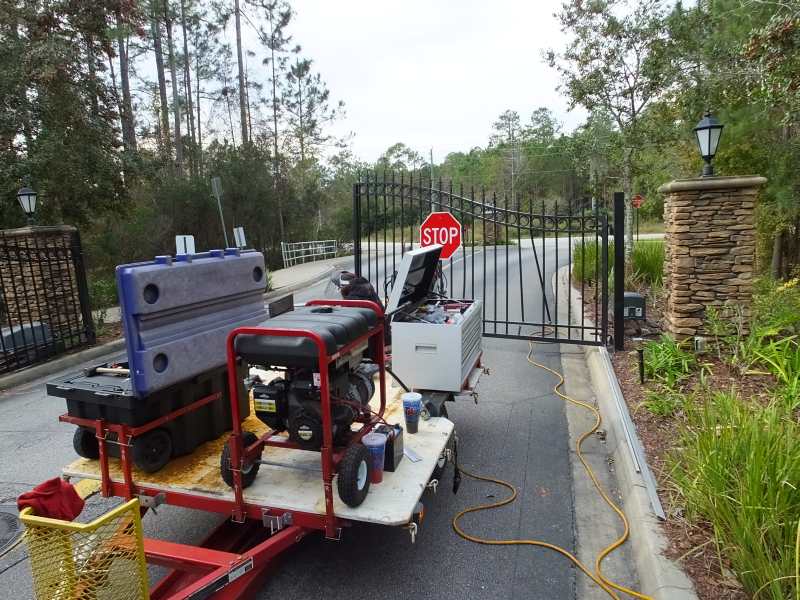 The red arrows below show some of the damage we must fix, due to a car smashing through the gate.
As you can see, 3 Pickets are damaged and need replacing.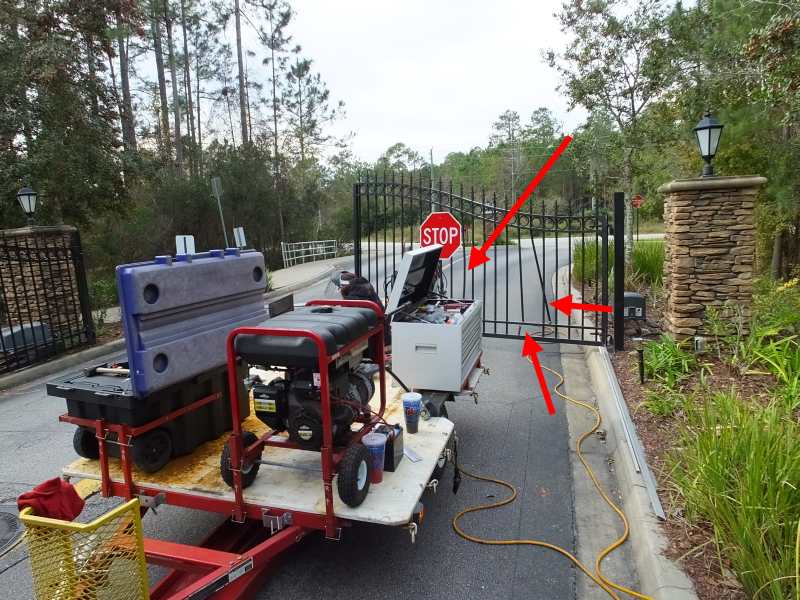 In the picture below, the top rail and bottom right corner have severe cracks in the frame work.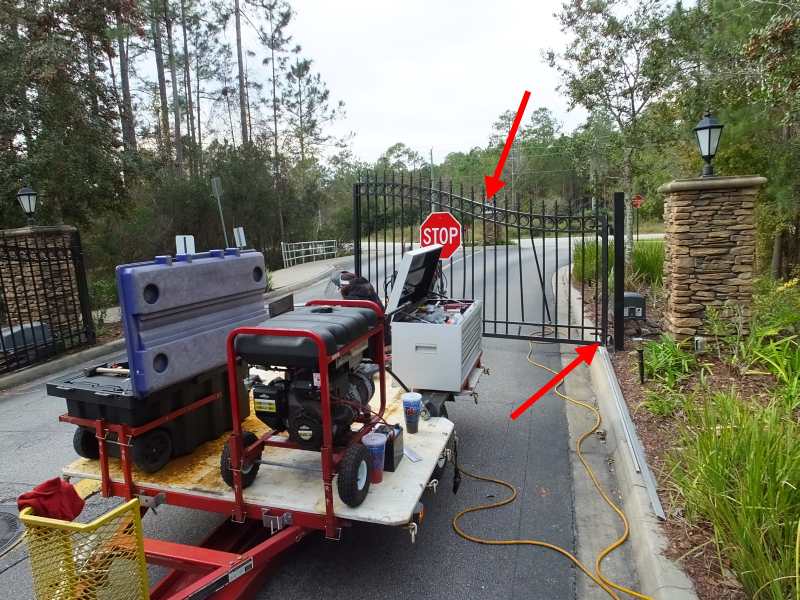 We start first by cutting out the broken pickets on this metal gate repair job in St Johns County.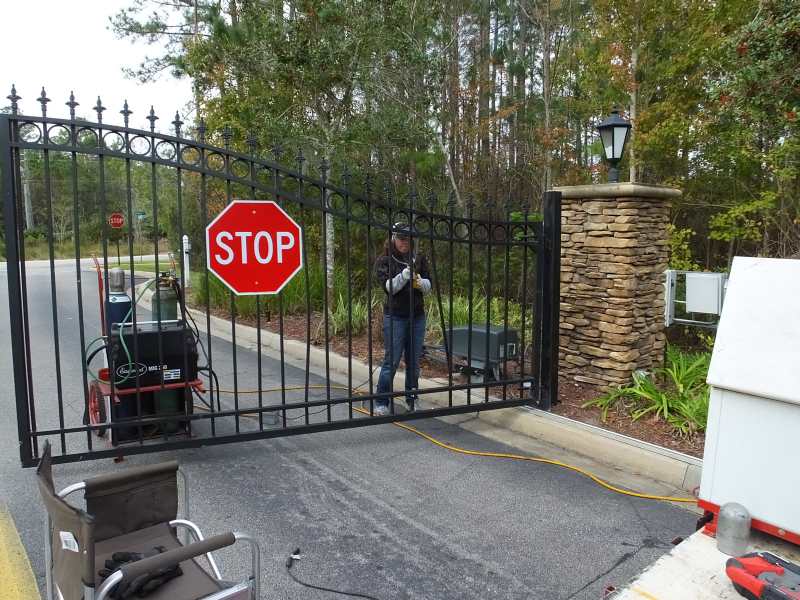 This is Isabela. She started as an apprentice, but is now a very good welder. Although she still works under my tutelage, she has learned amazingly fast and is so very smart, we just kept offering her new things to learn and up the ladder she goes like it is effortless
.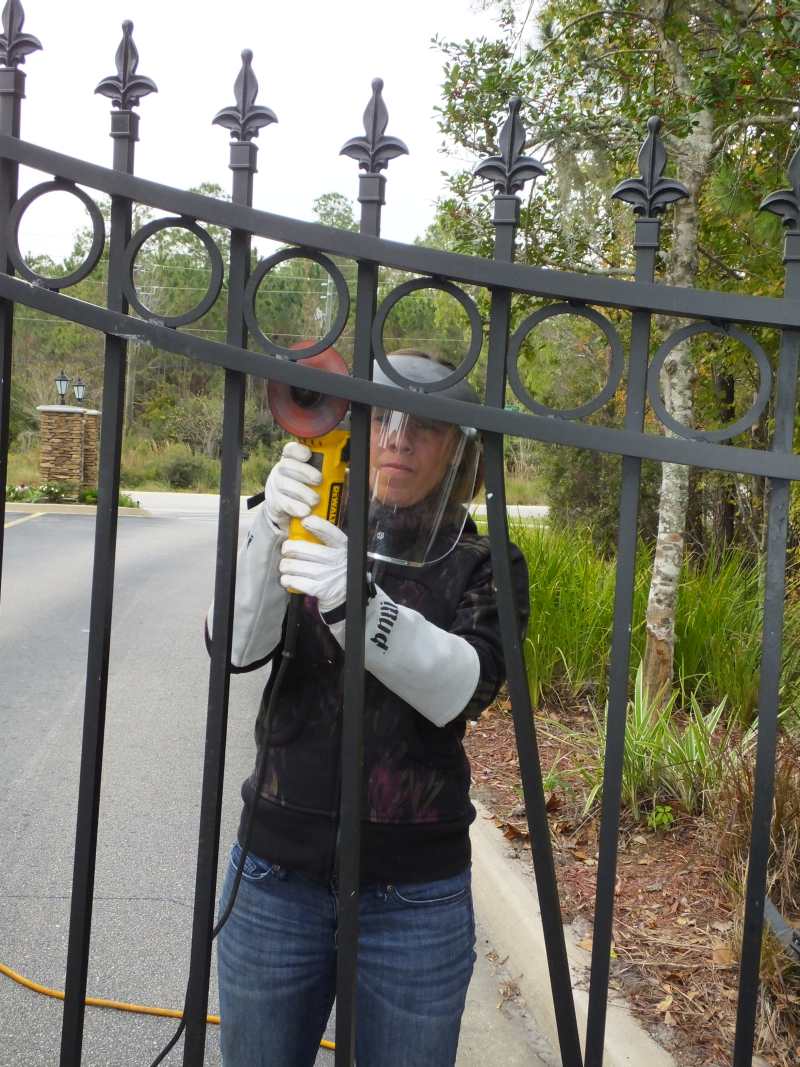 She is cutting out the damaged pickets so brand new aluminum metal can be welded in replacing the damaged ones.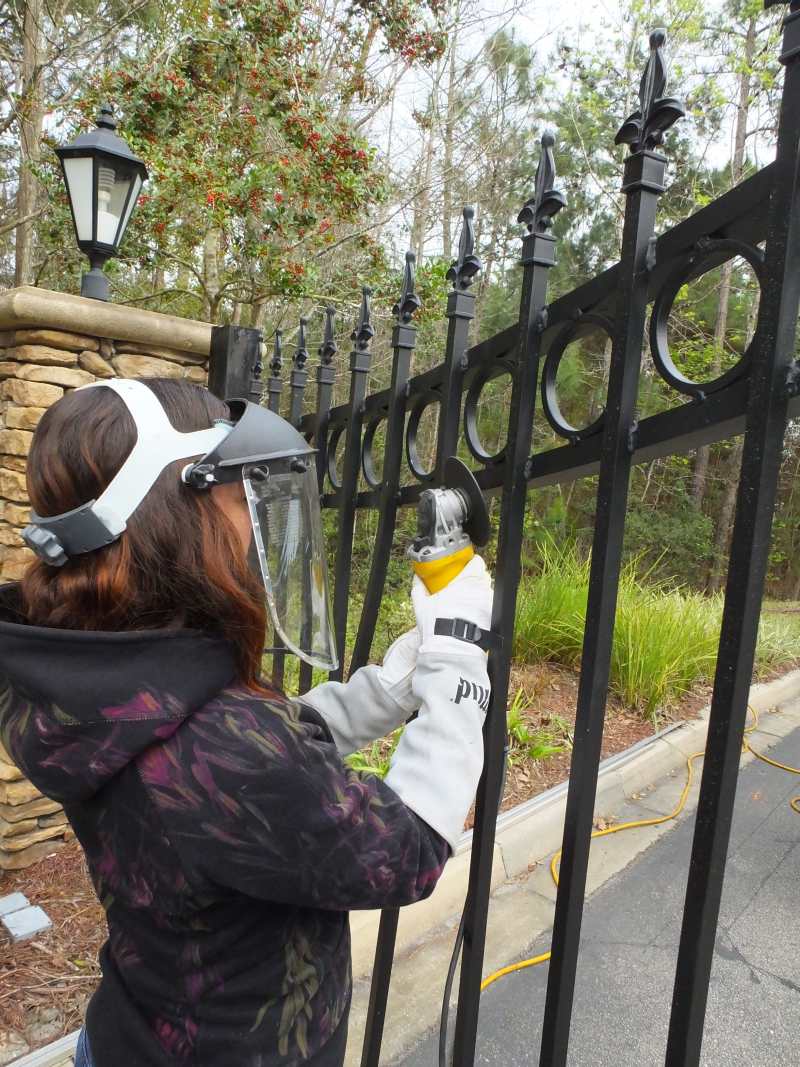 We don't want to damage the good frame work, so Isabela is applying precision accuracy.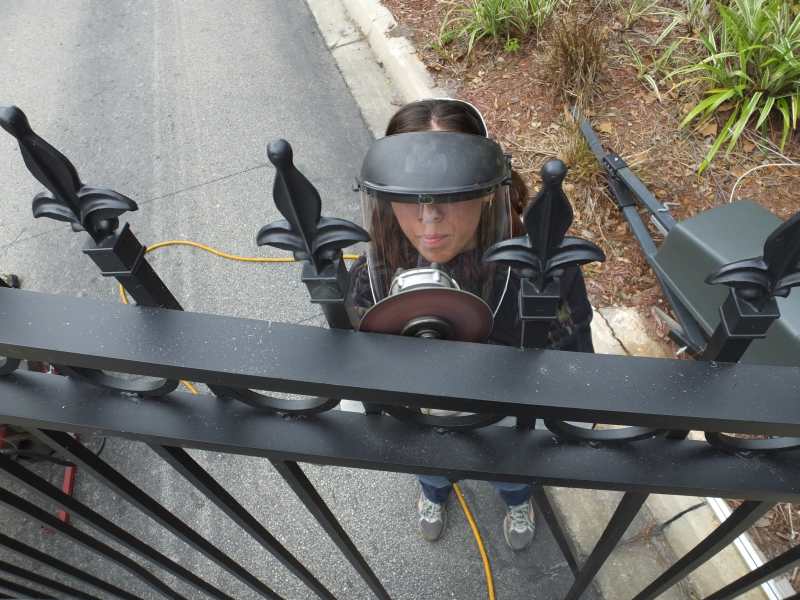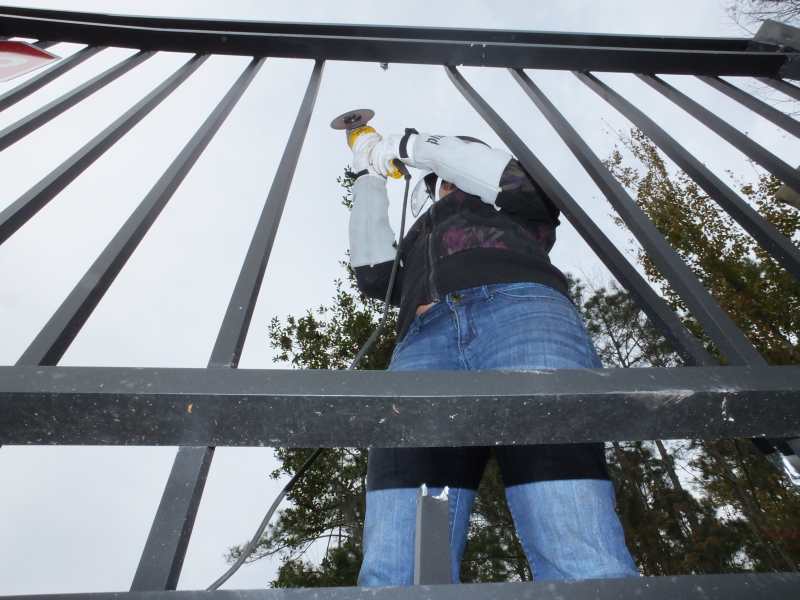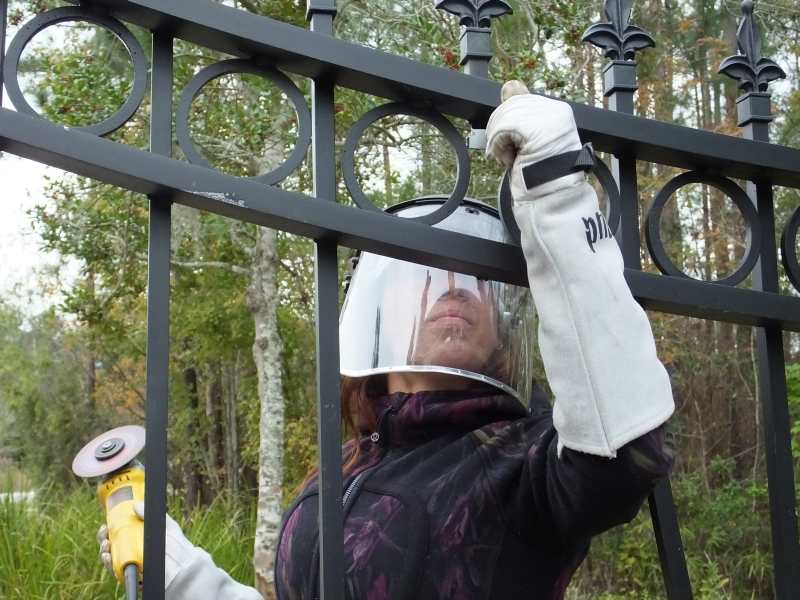 Ok, we cant blame her if she is too short for this gate.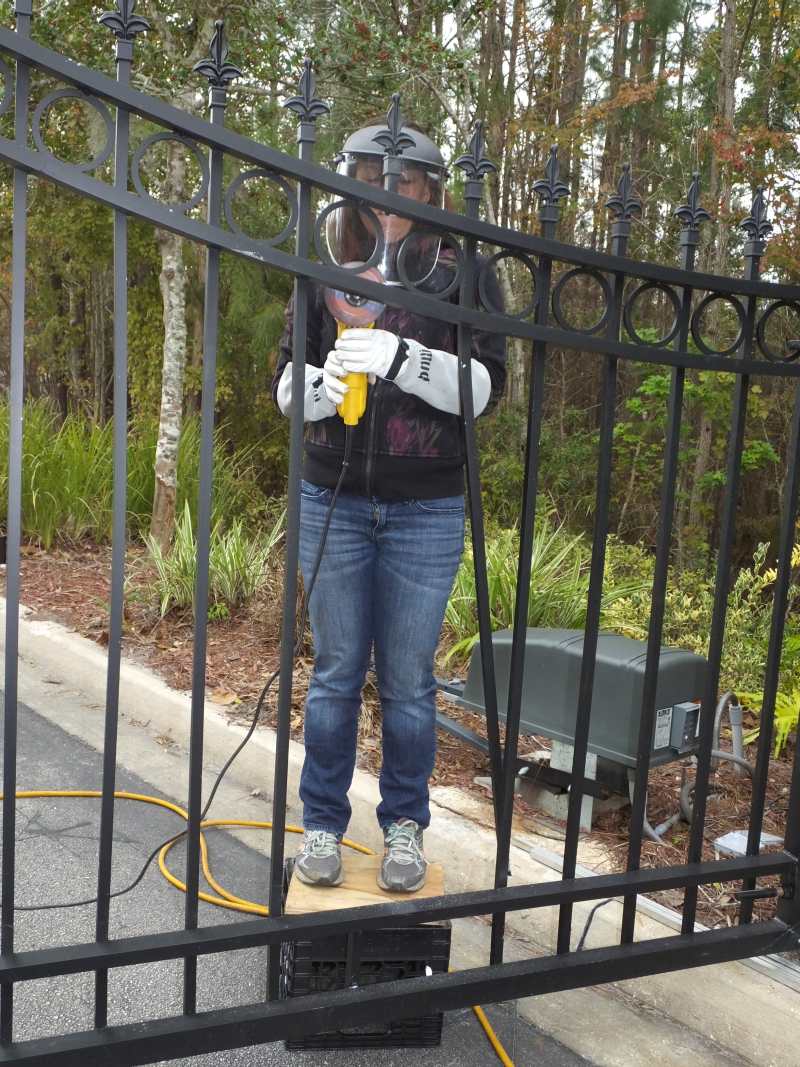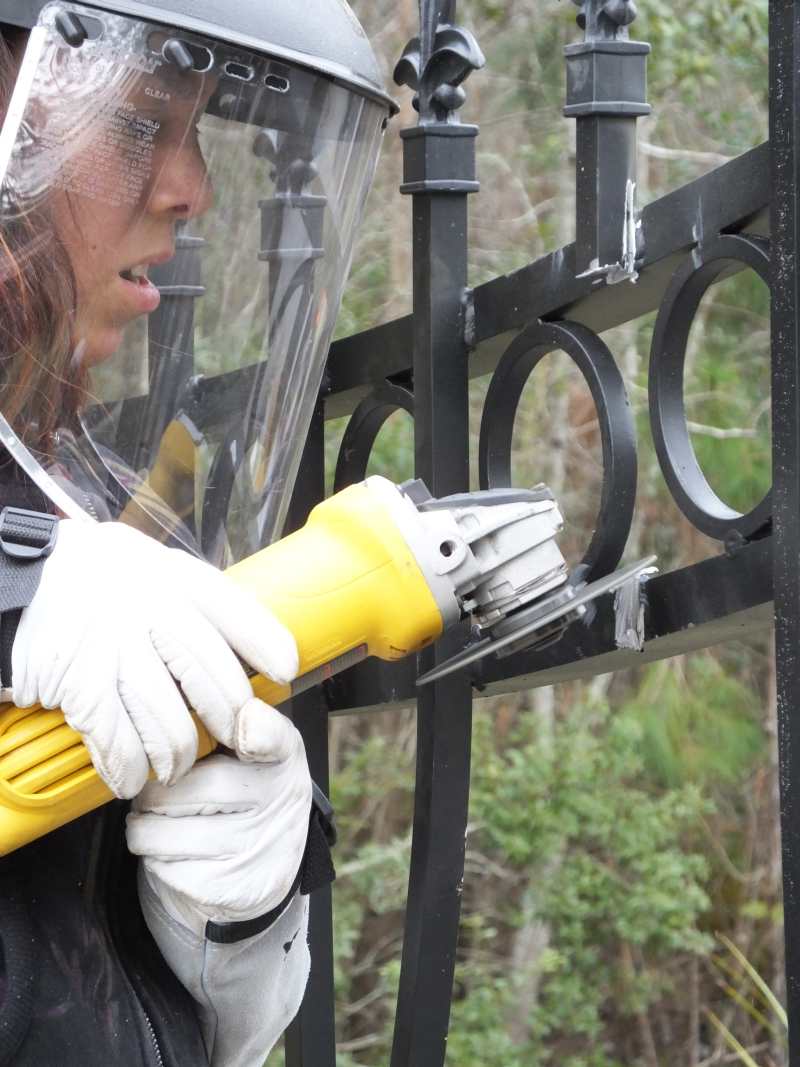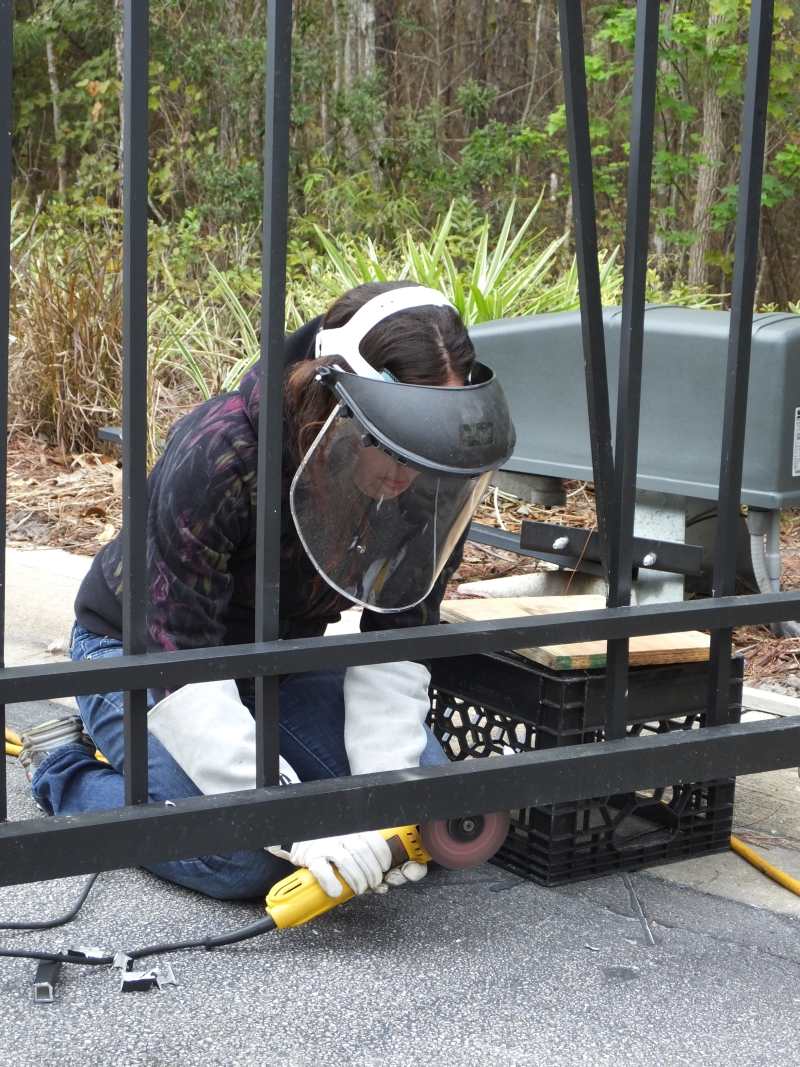 After cutting off the pickets, Isabela is grinding clean the framework so new pickets can be welded in their place.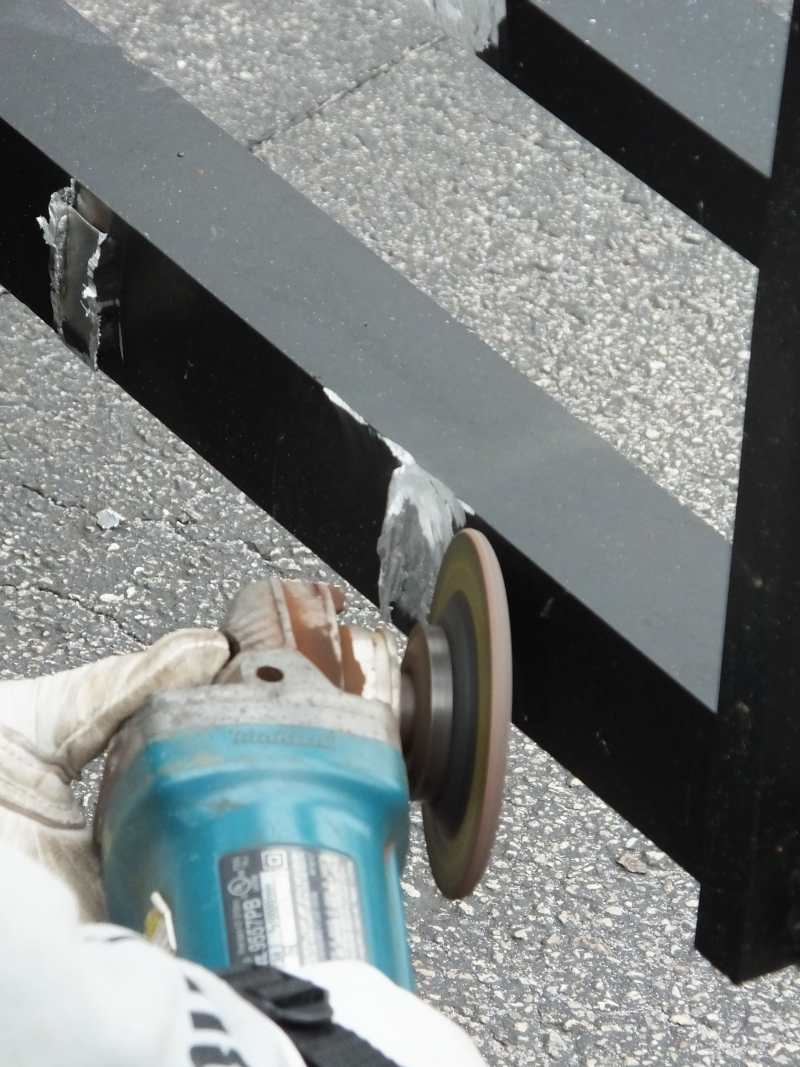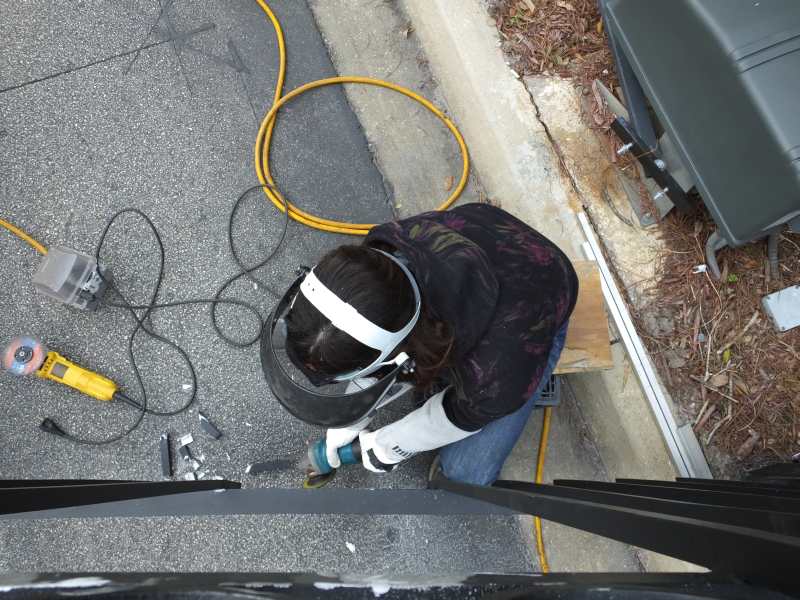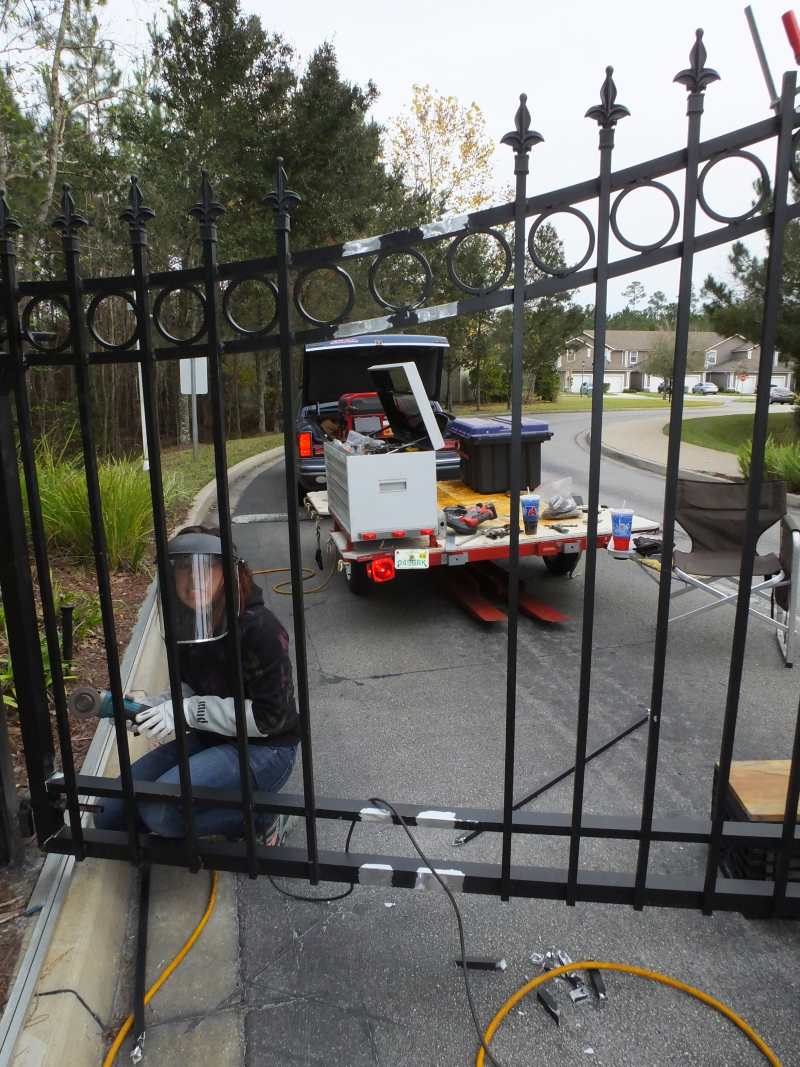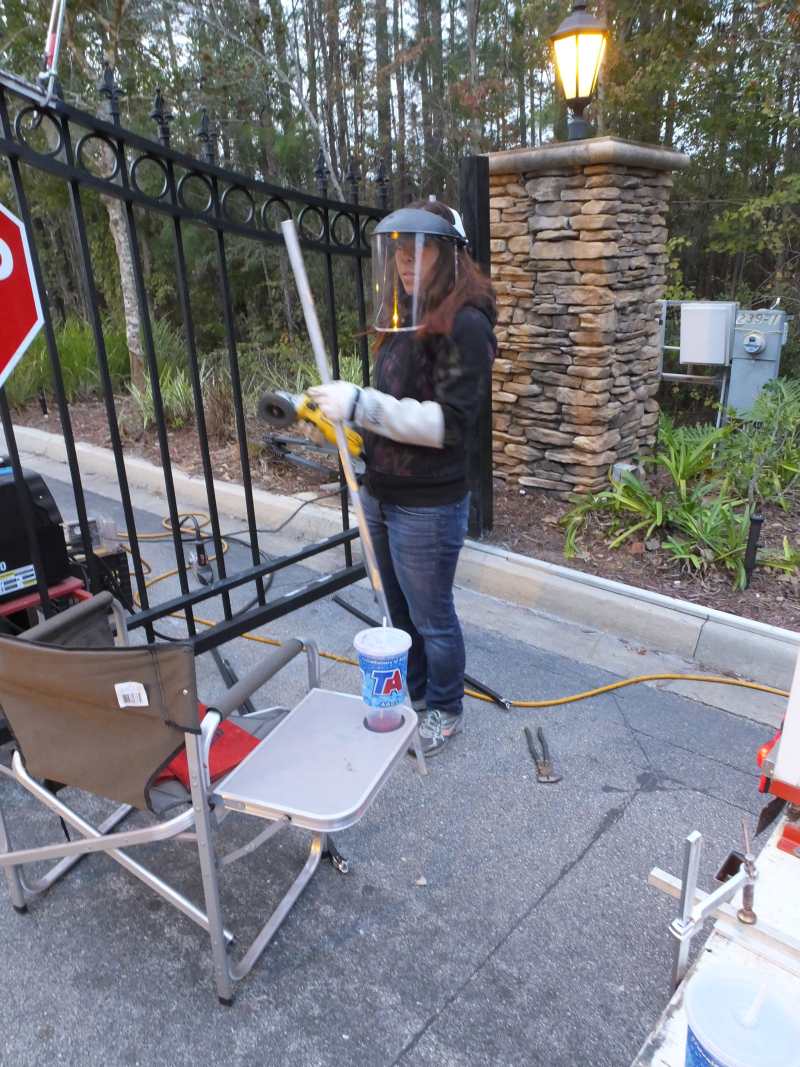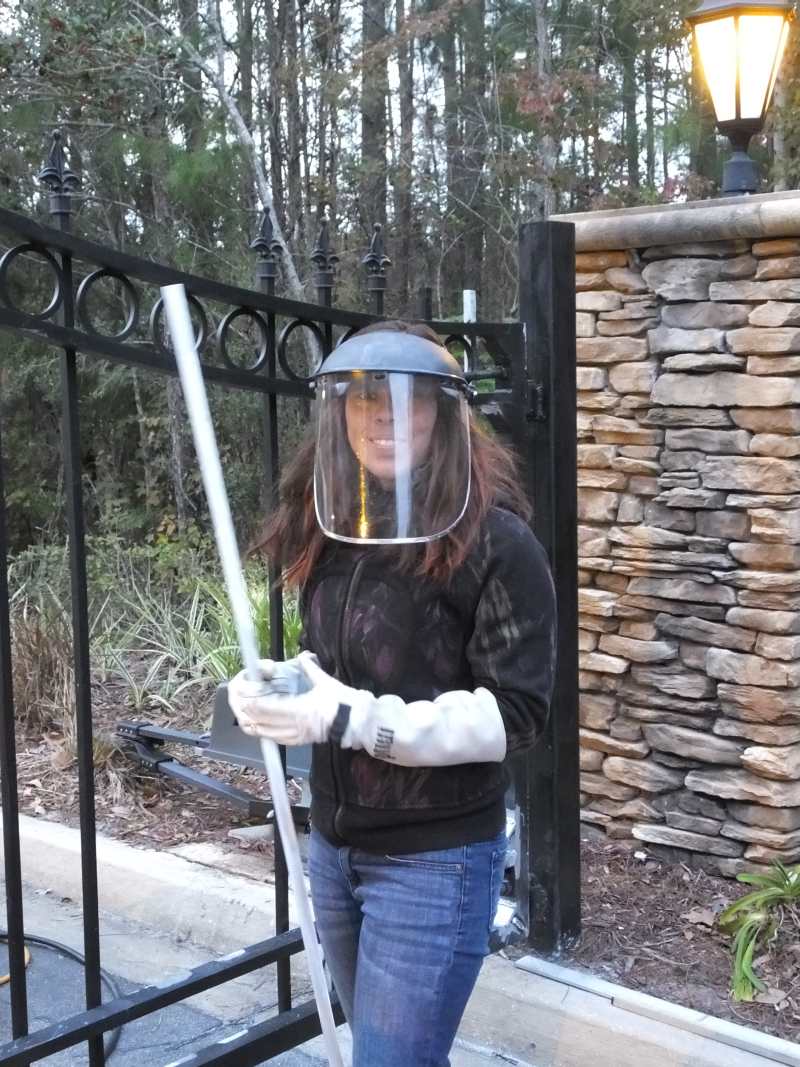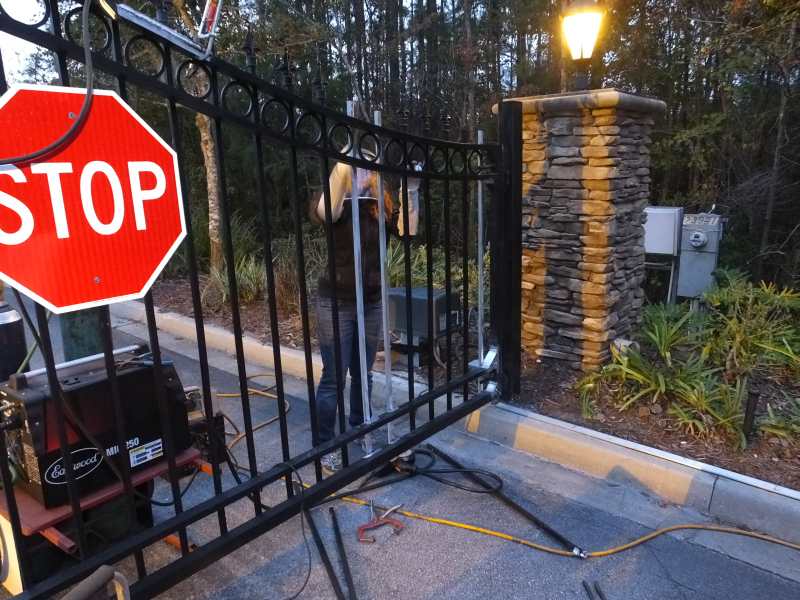 New pickets welded in and onto the next damaged area.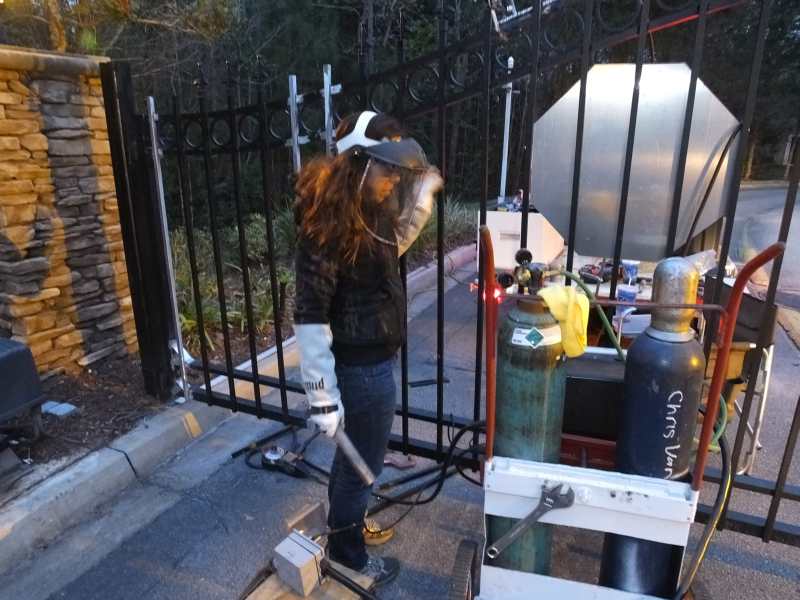 Double checking their height before we place the decorative caps on.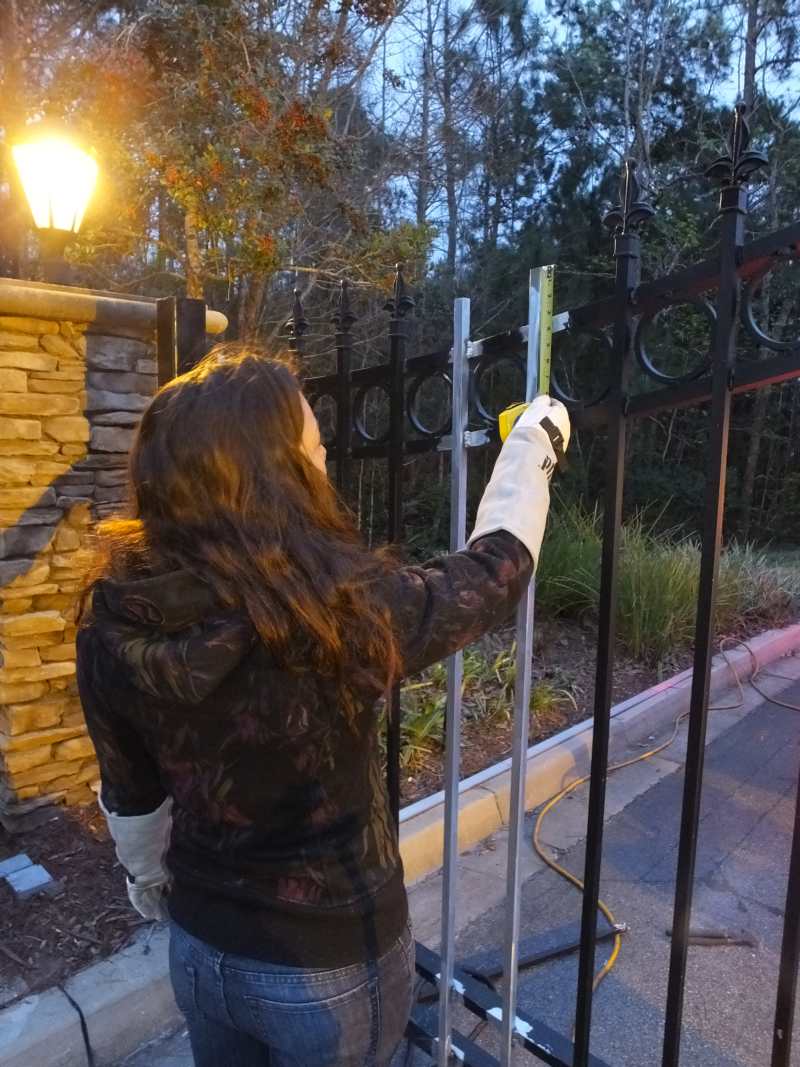 Now Isabela is cleaning up some 3/8" thick 3" wide flat plate so we can fix some cracked framework this picture does not show.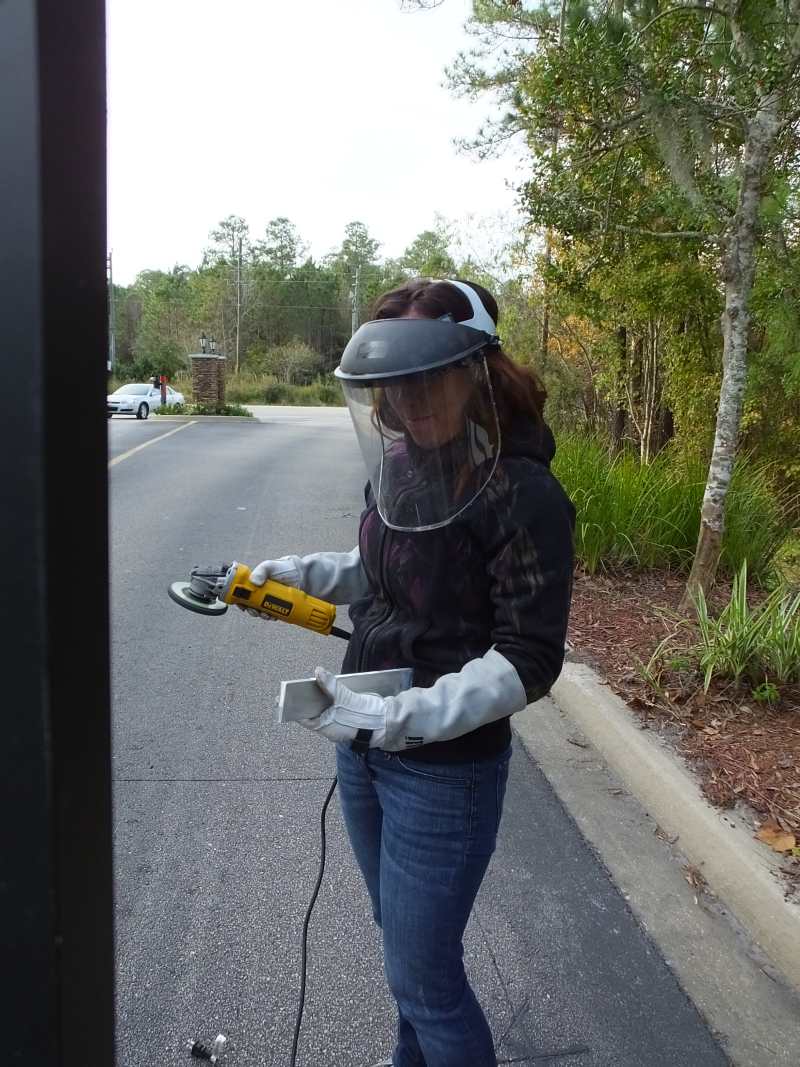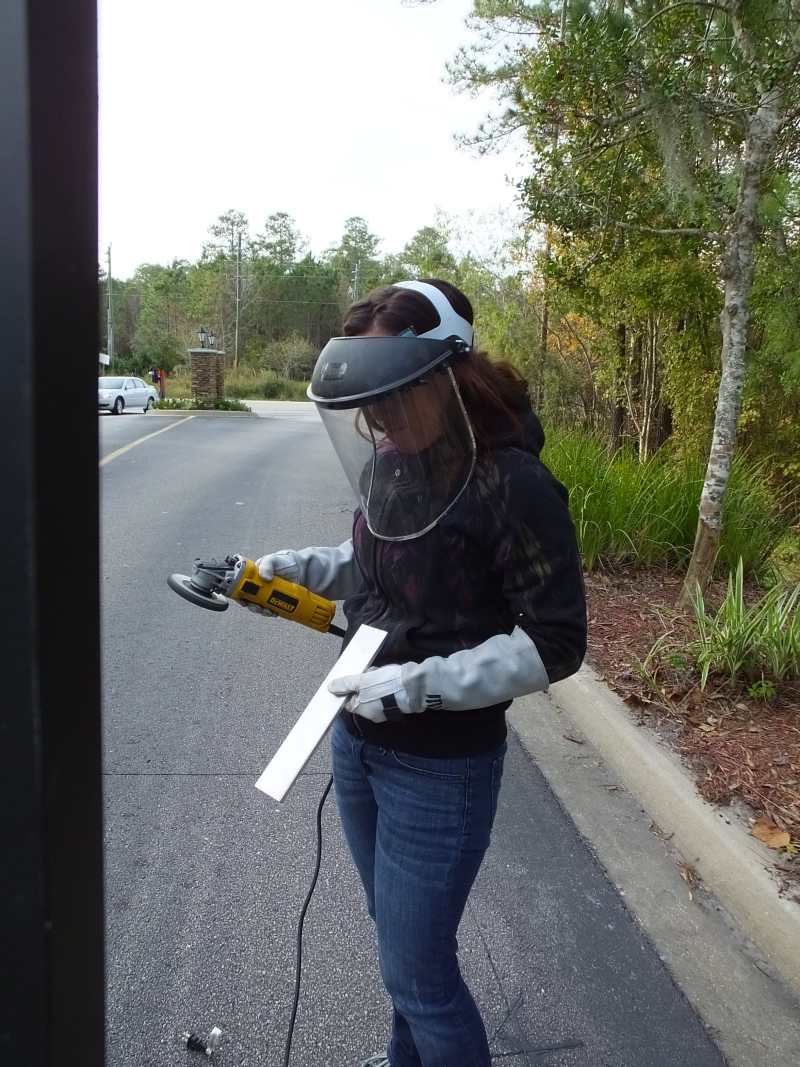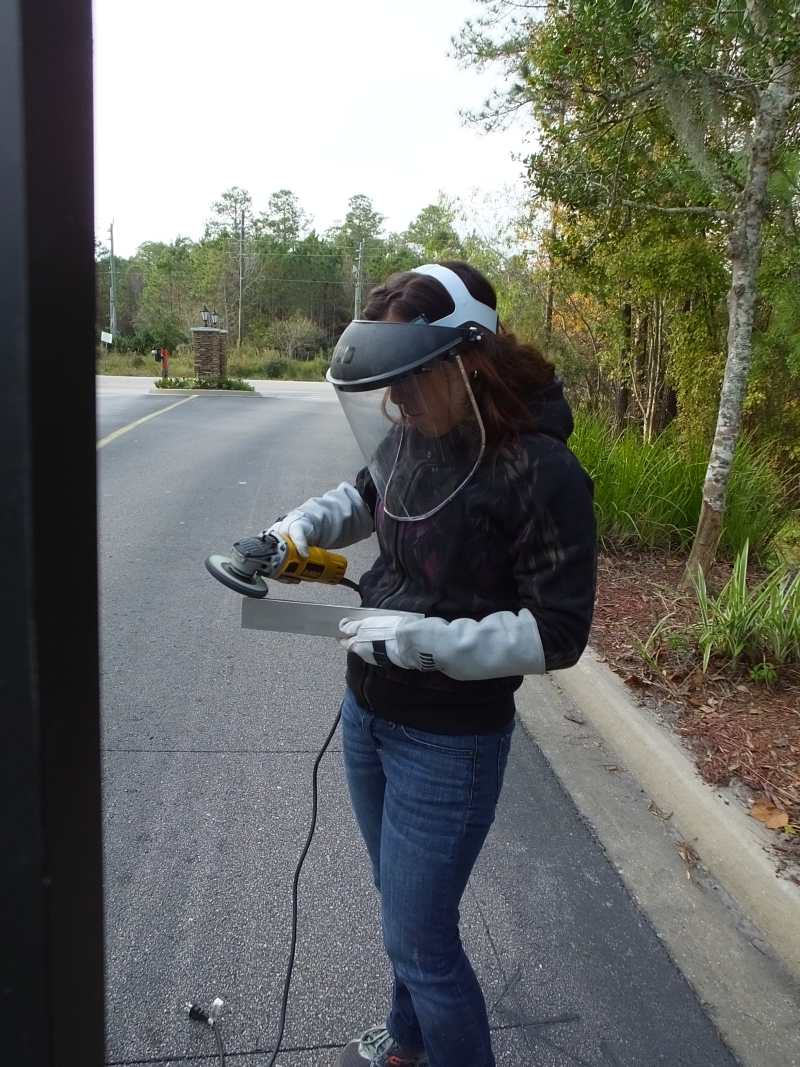 Technically we are removing the aluminum oxide layer so we get very good weld beads.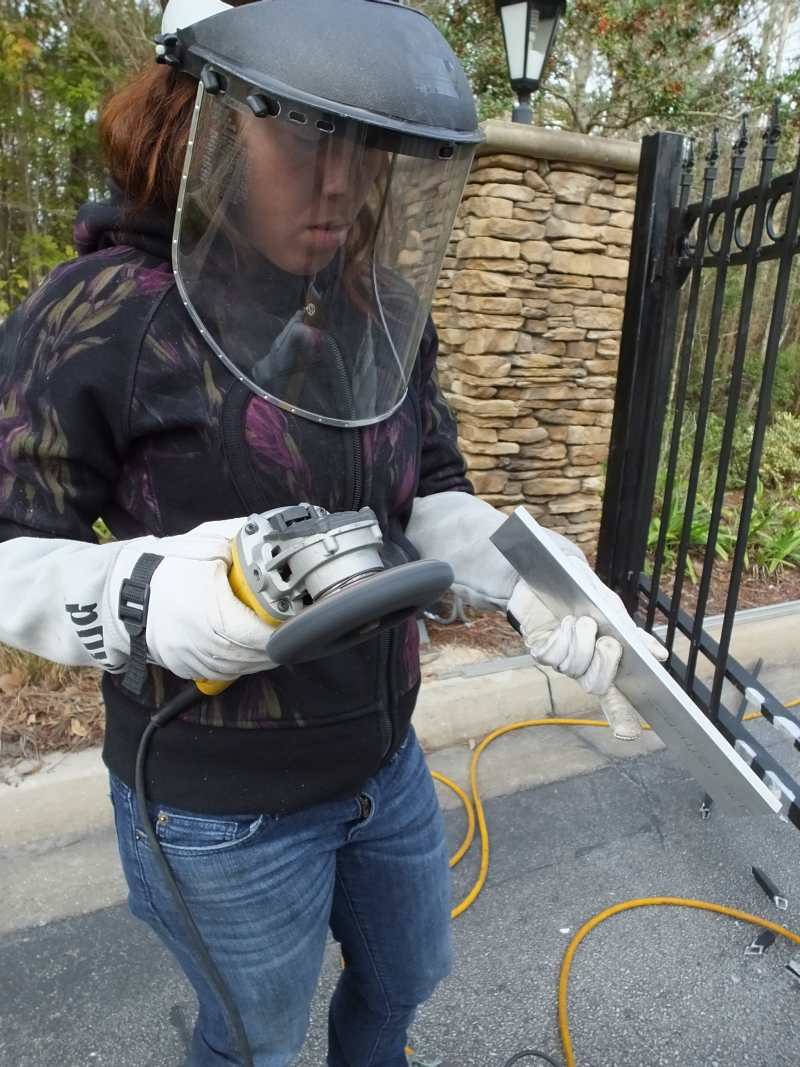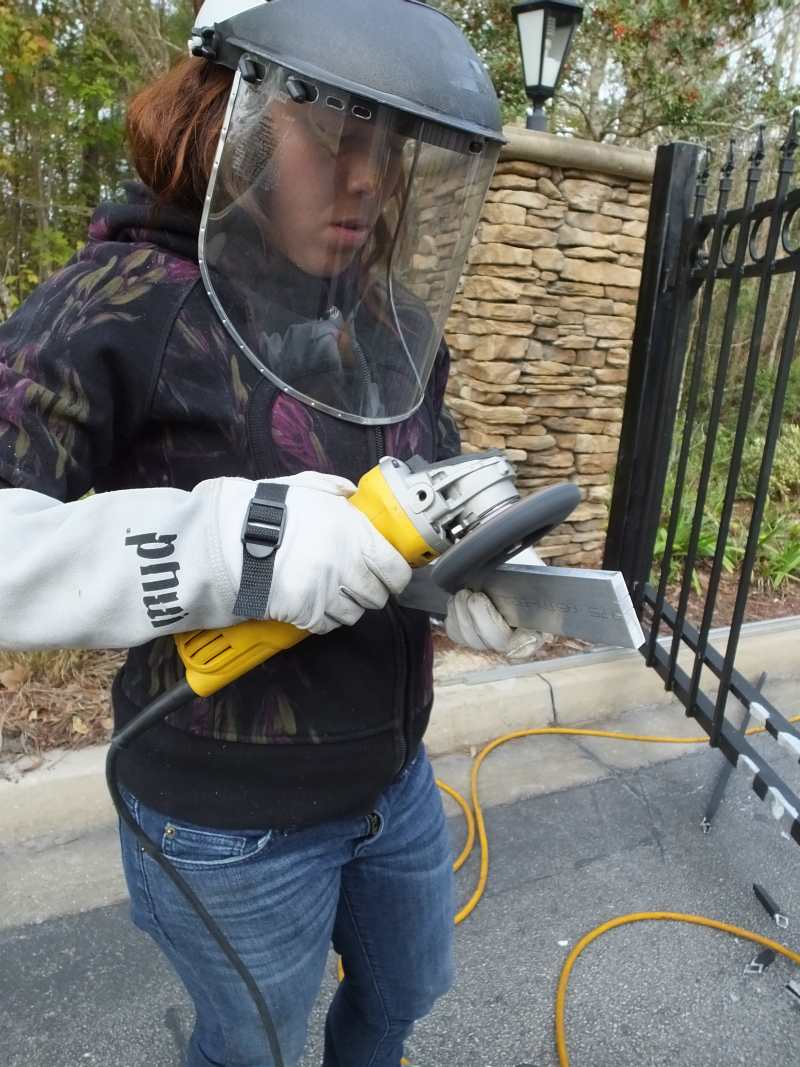 Now the clean flat plate is being laid on the cracked frame to add back its original strength after welding.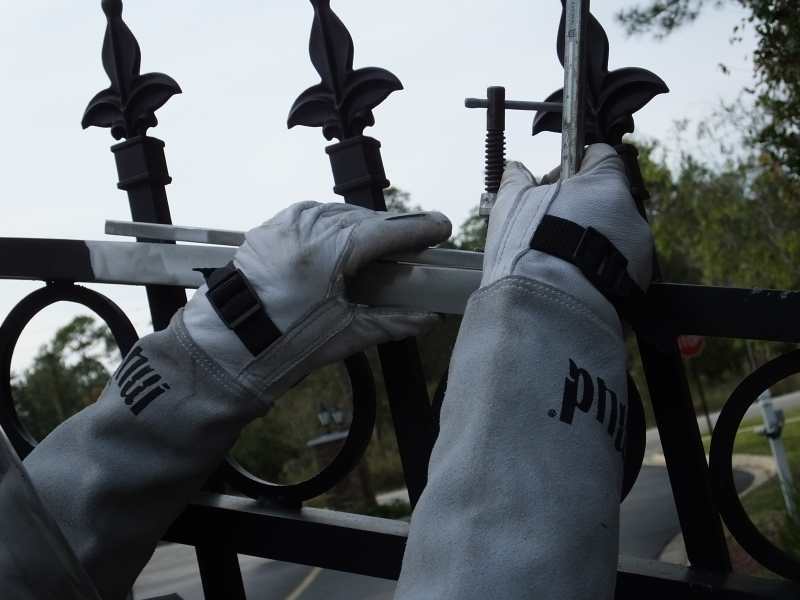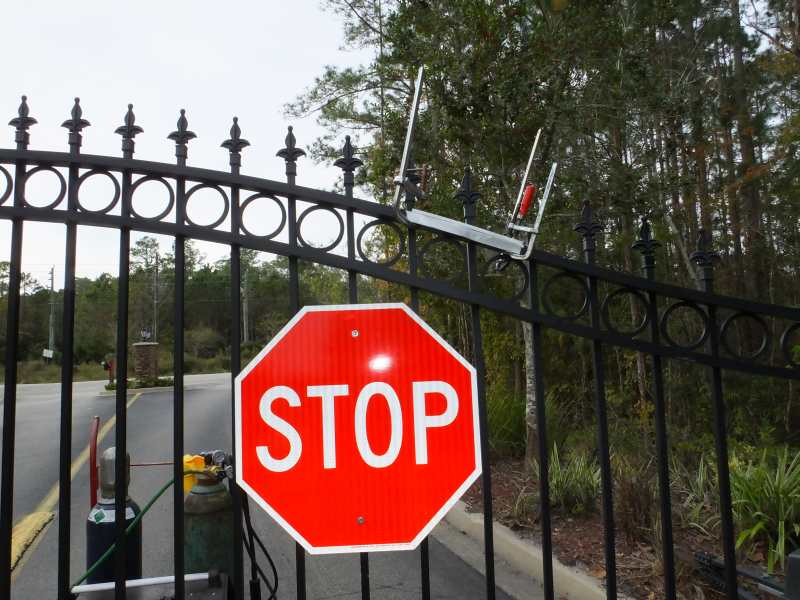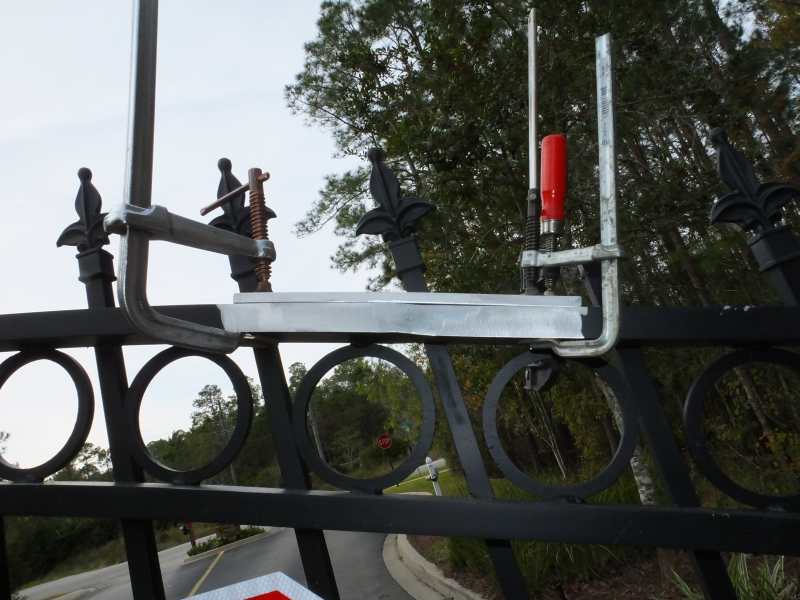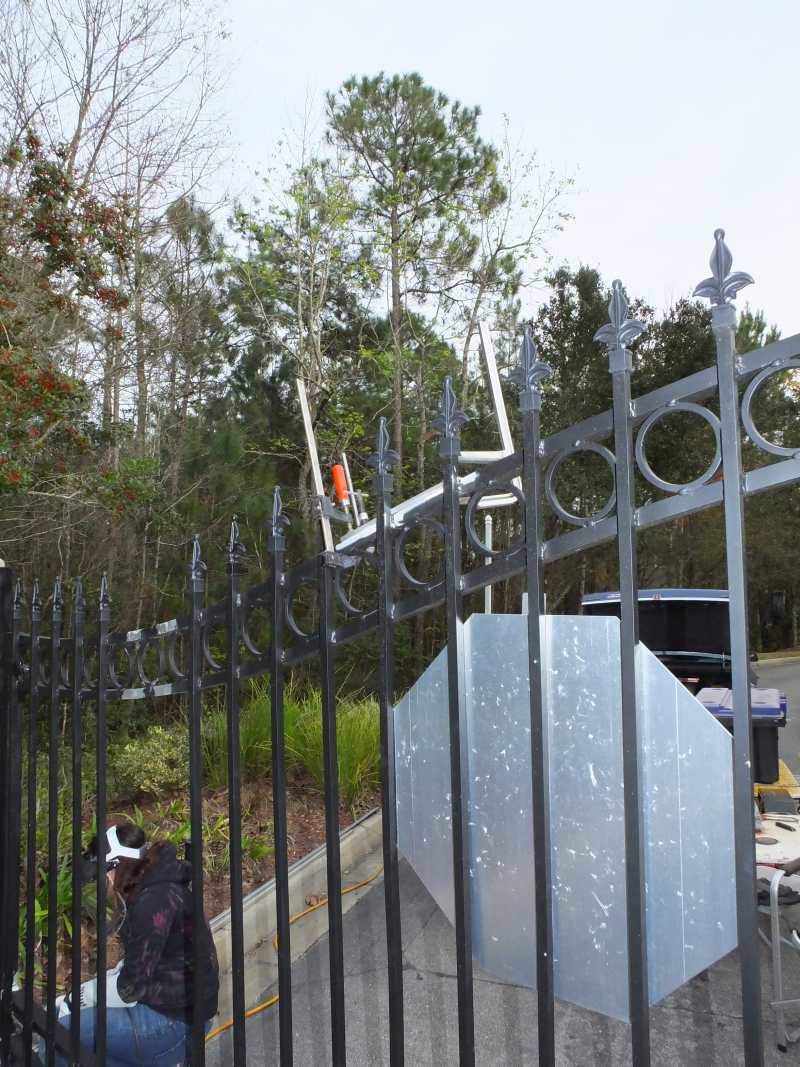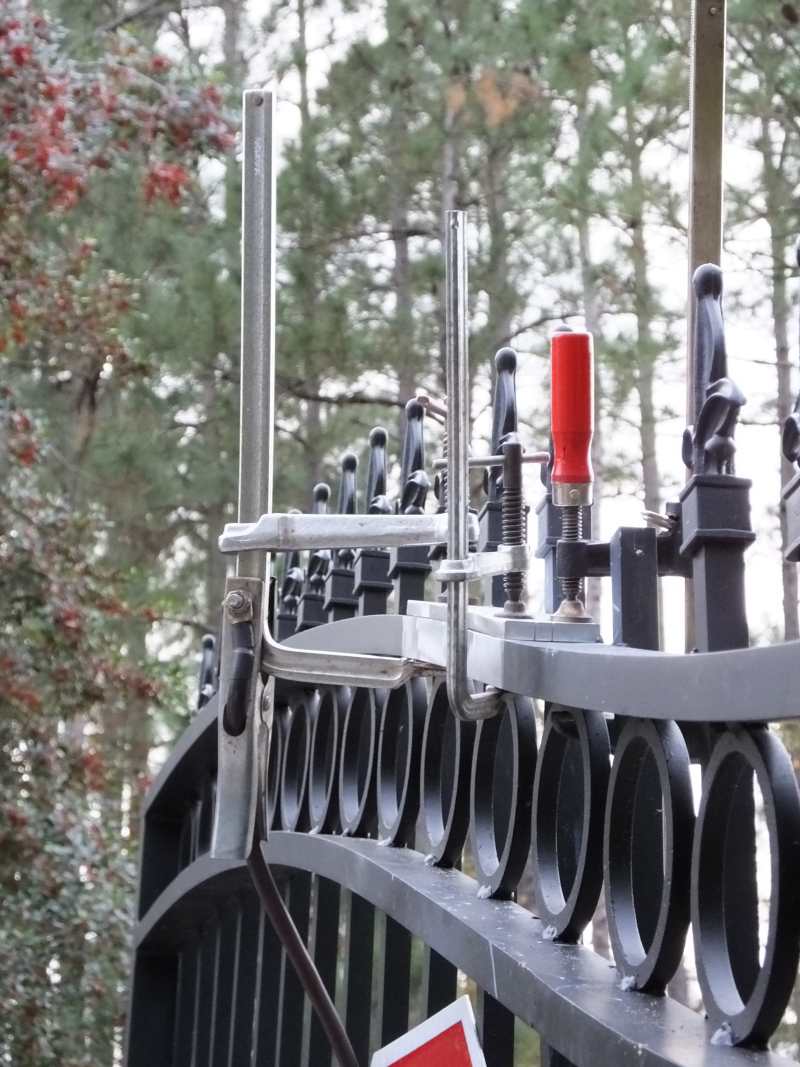 Time to weld the reinforcing plate onto the cracked gate frame.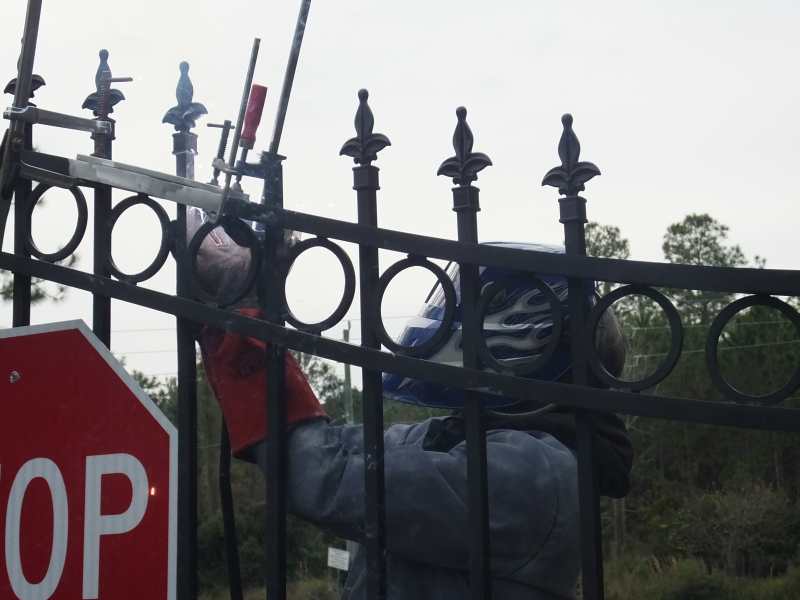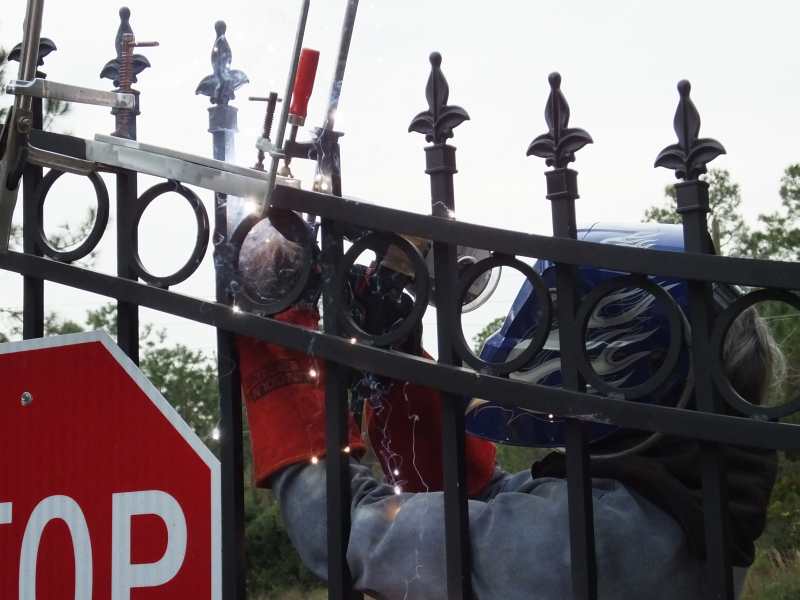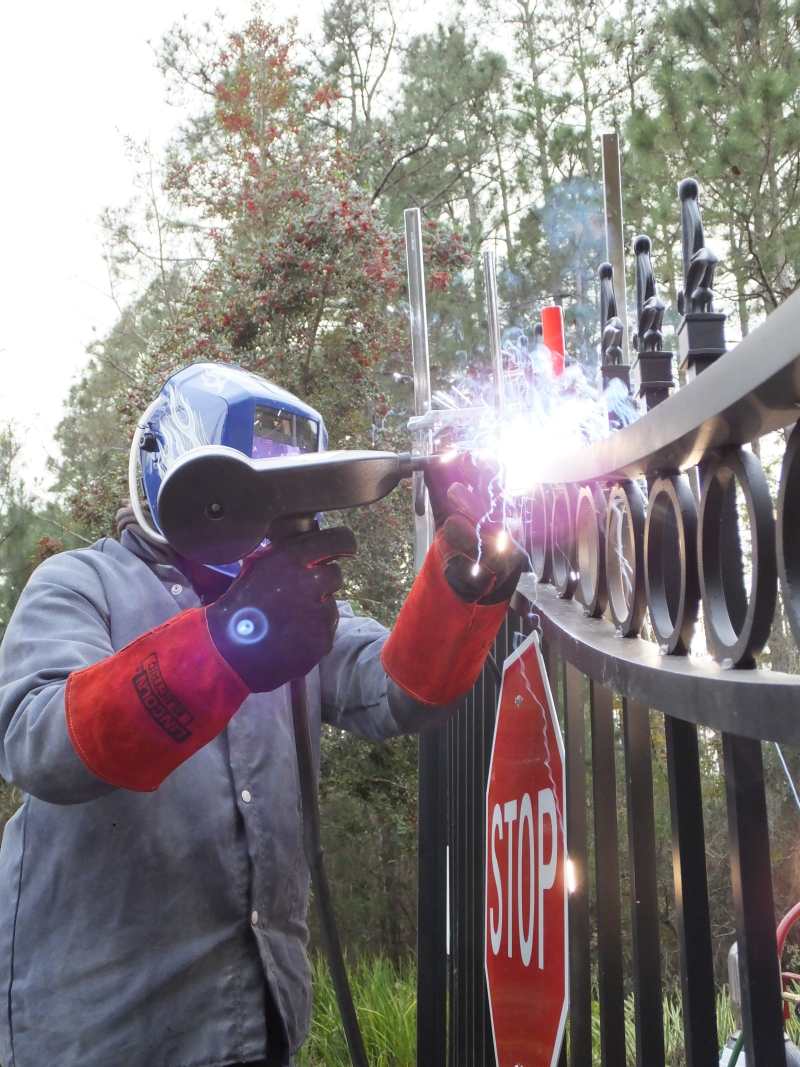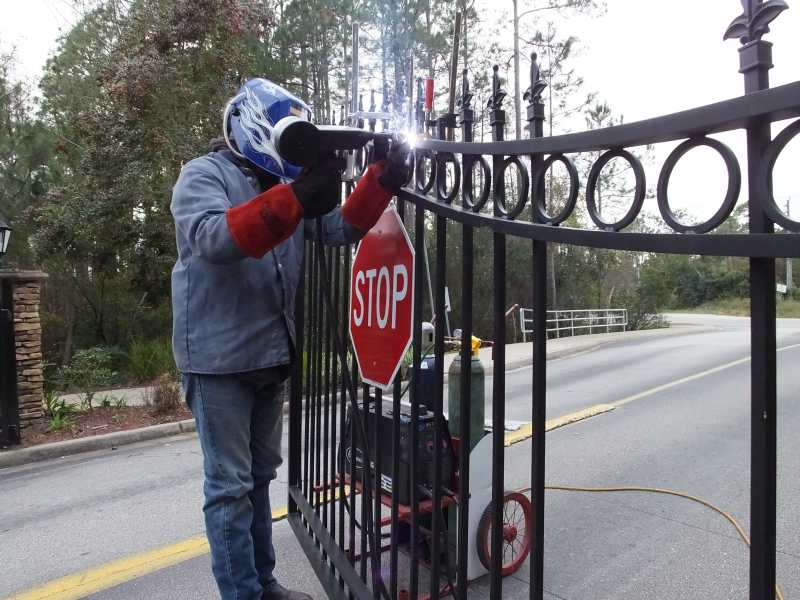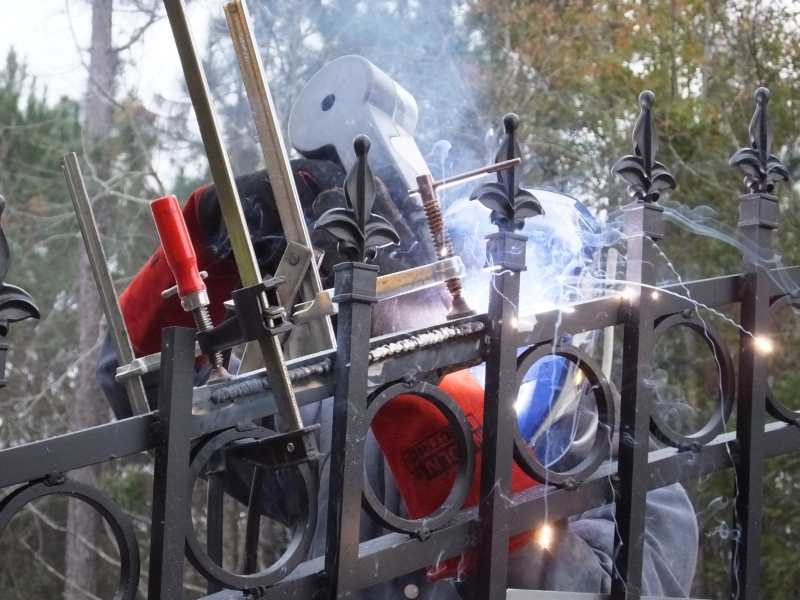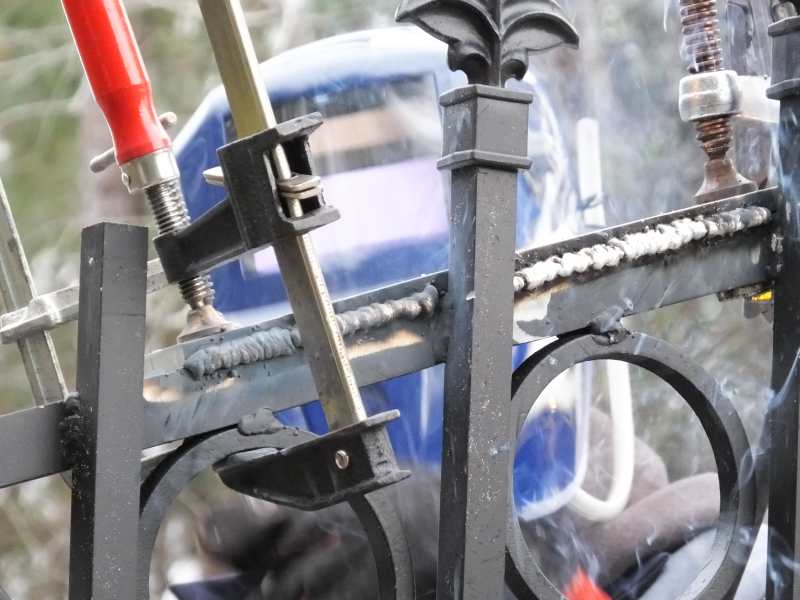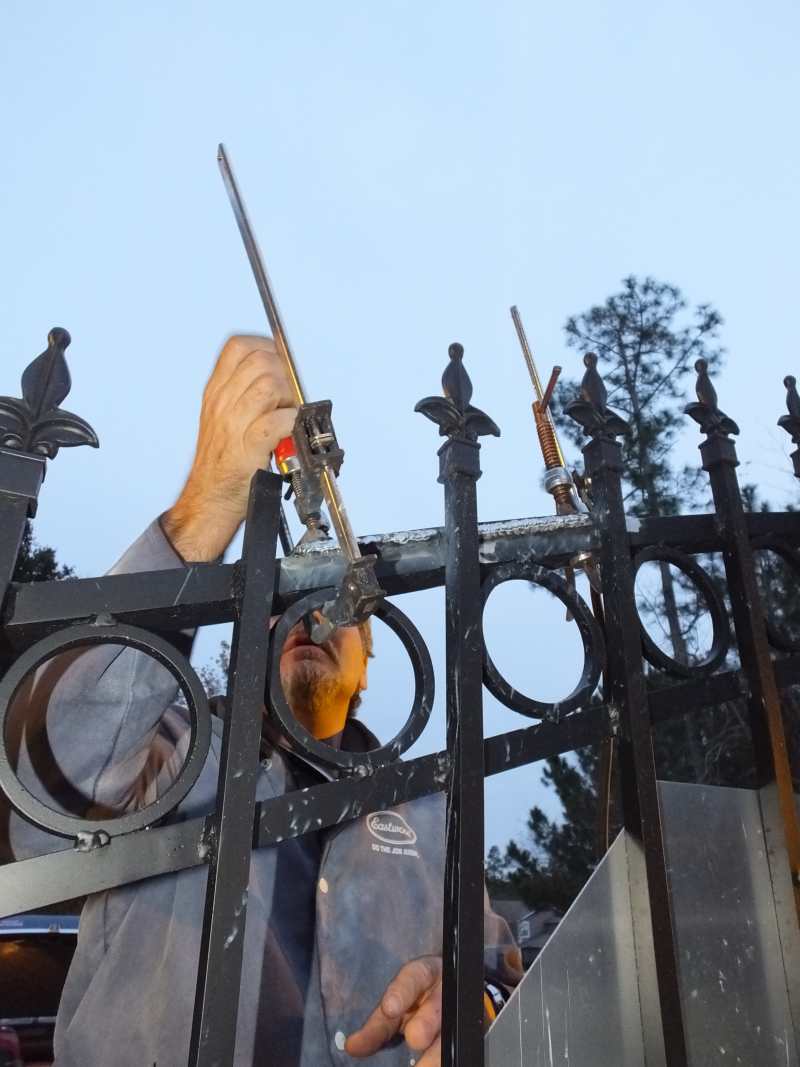 Welding done, now time to clean off the soot and smoke and make it pretty, shiny and clean for painting.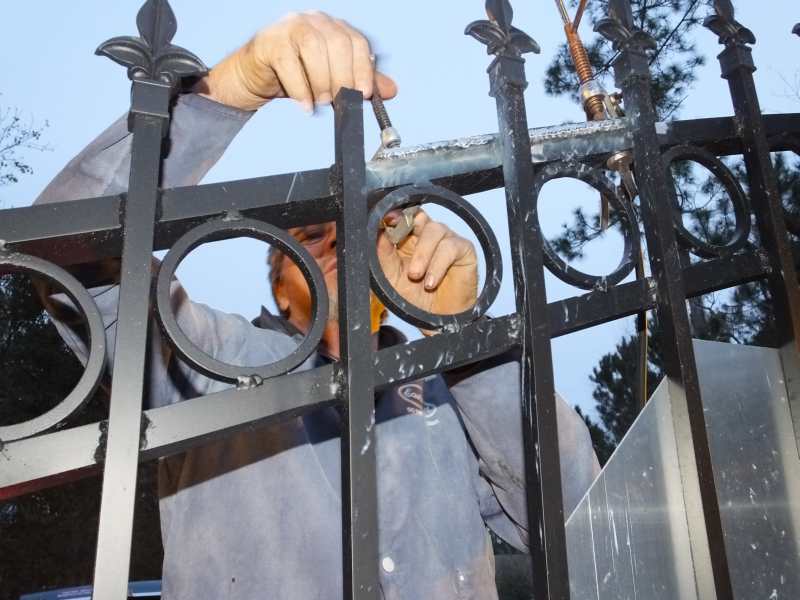 Below: The lower aluminum frame was severely cracked when the car crashed through it. Now Isabela is cleaning off the paint so it can be solidly welded.
Below: Our grinder can't fit into the crack tightly to clean it all because that one picket is in the way.
We have to remove the picket just for cleaning and welding, and then replace it with a new one when we are done. All in the name of QUALITY.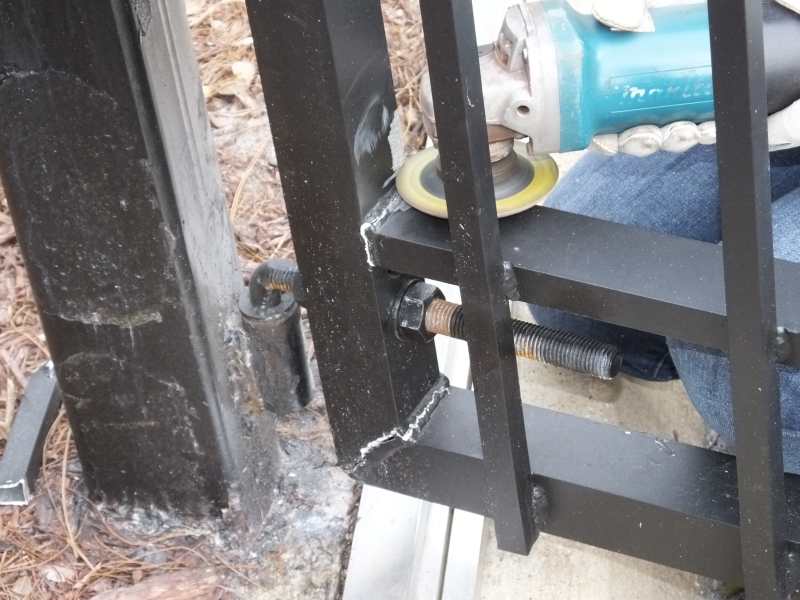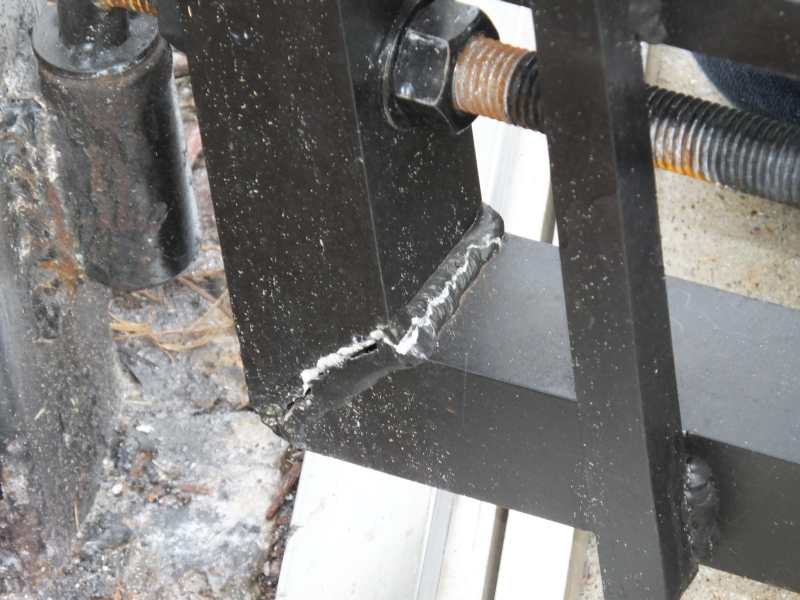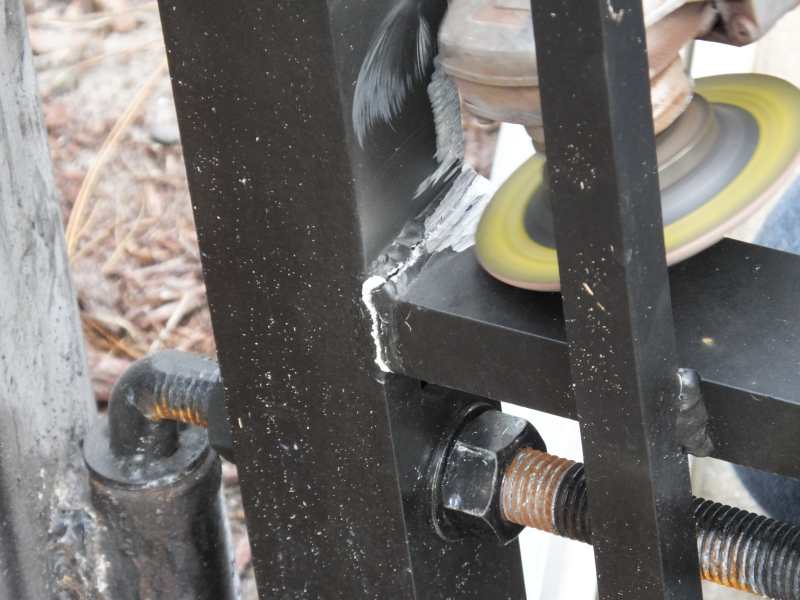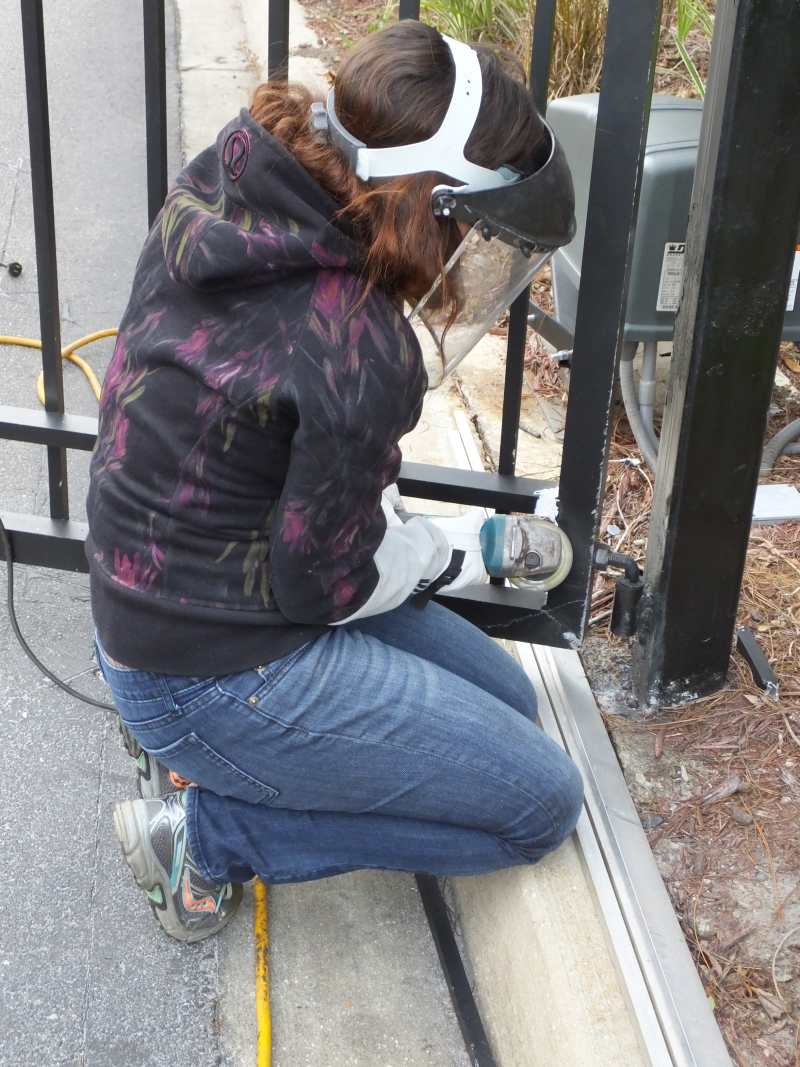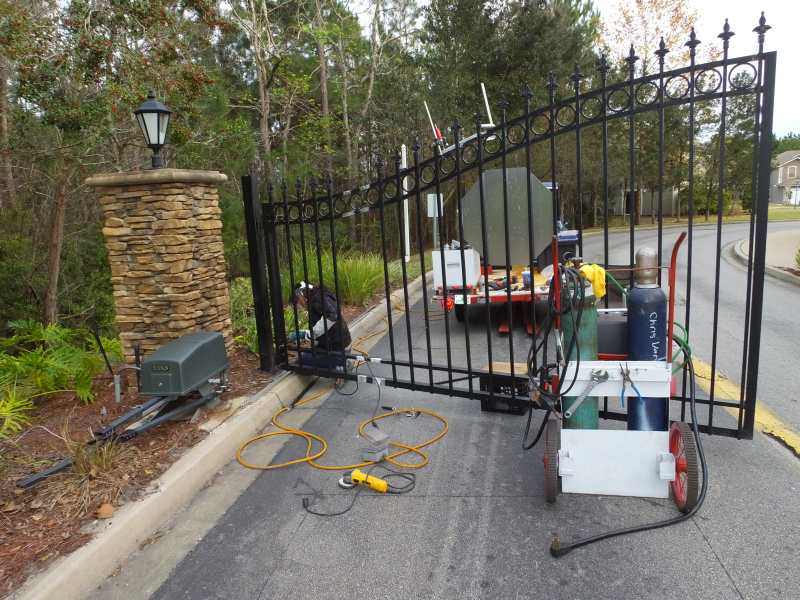 Below: You can see a picket has been removed, extra strong 45 degree angle gussets have been added to reinforce the weak zone, and welding has begun.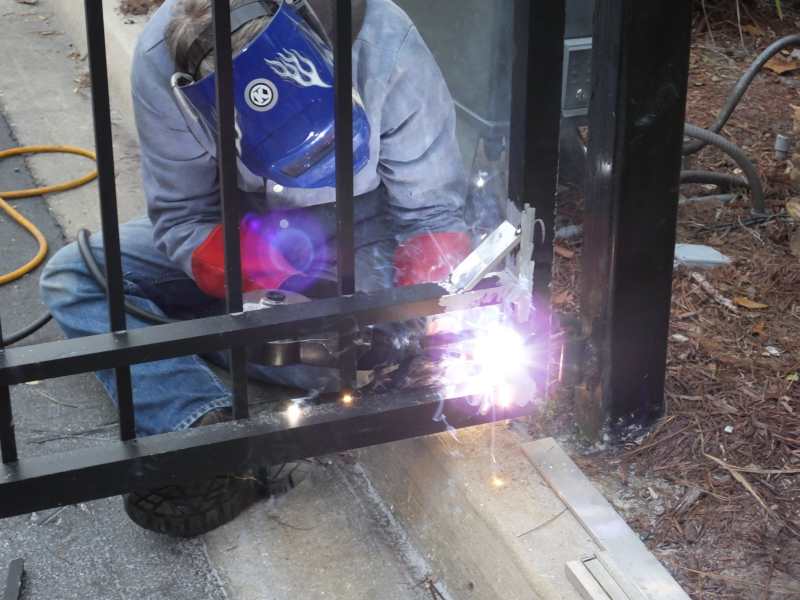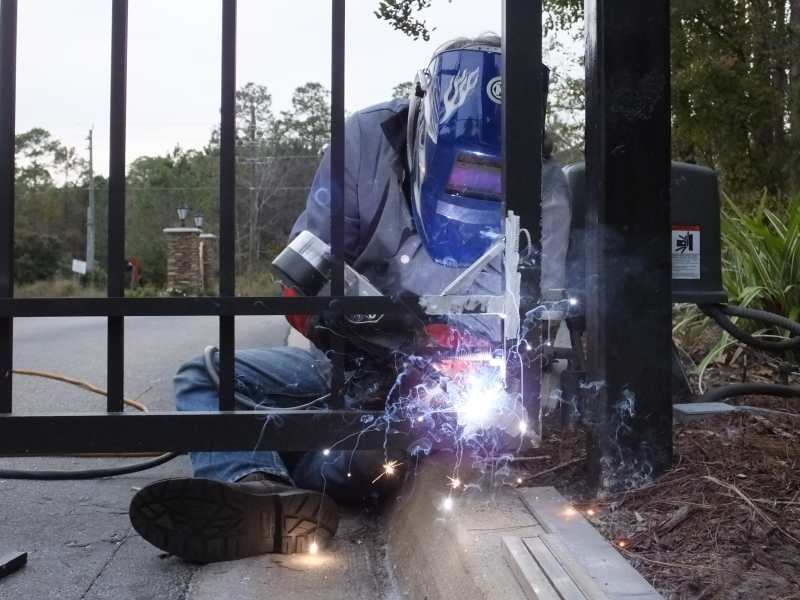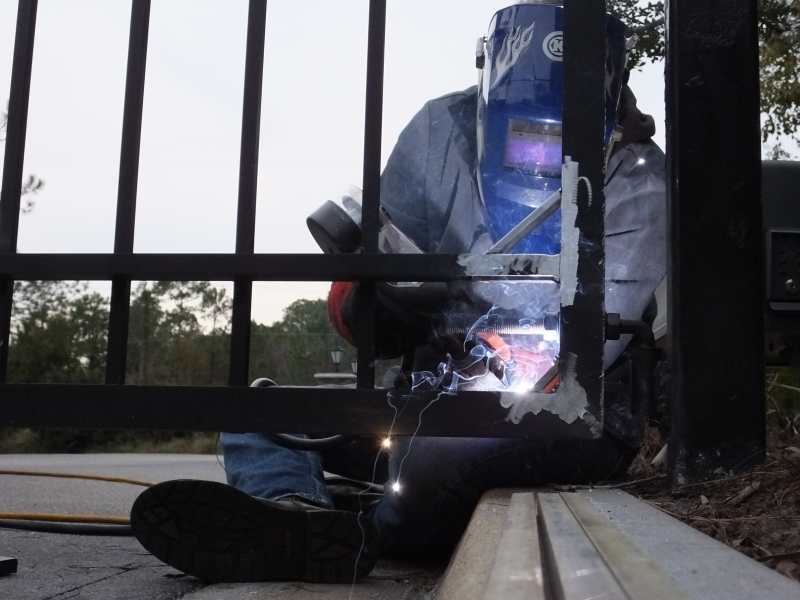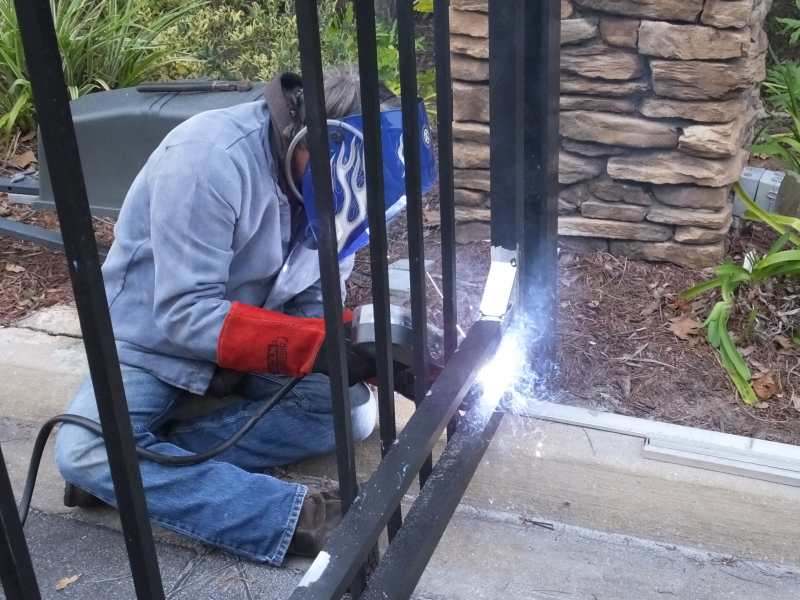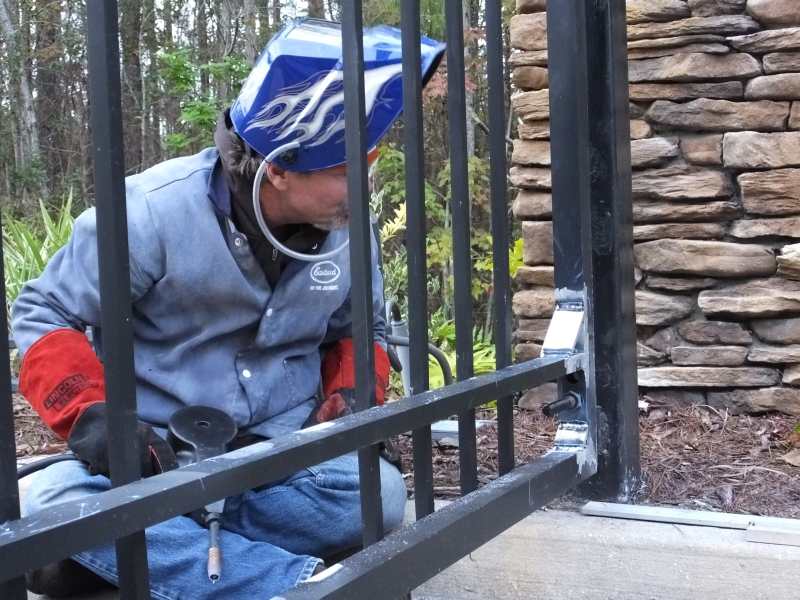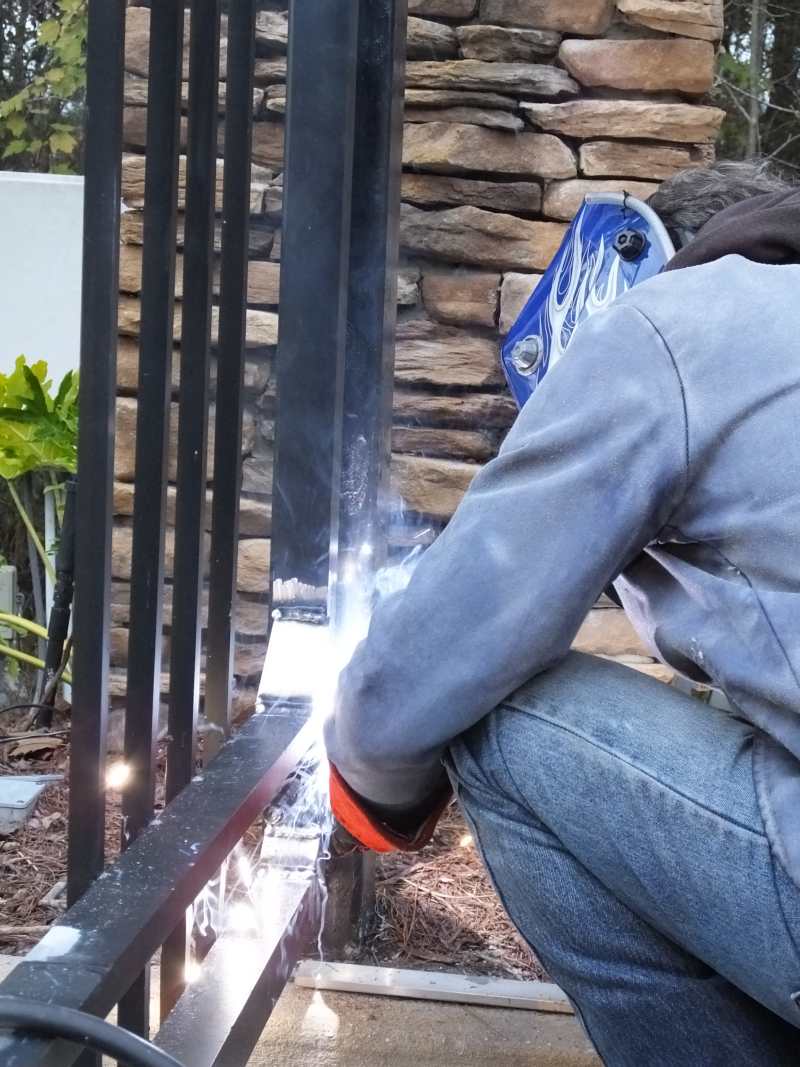 Below: A little wire brushing for cleaning off the soot, and it will look shiny and new again ready for painting.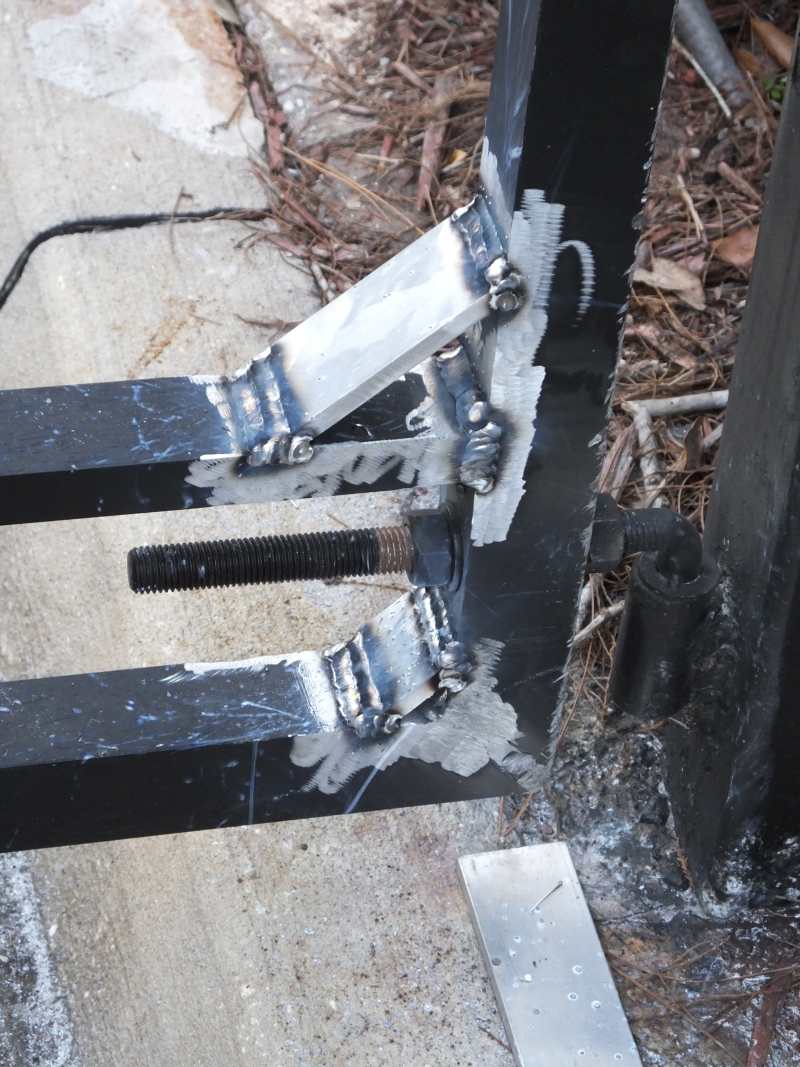 All the cracks have been re-welded closed again, and with the reinforcing angle plates, this repair is actually stronger than it was new before the car crashed into it.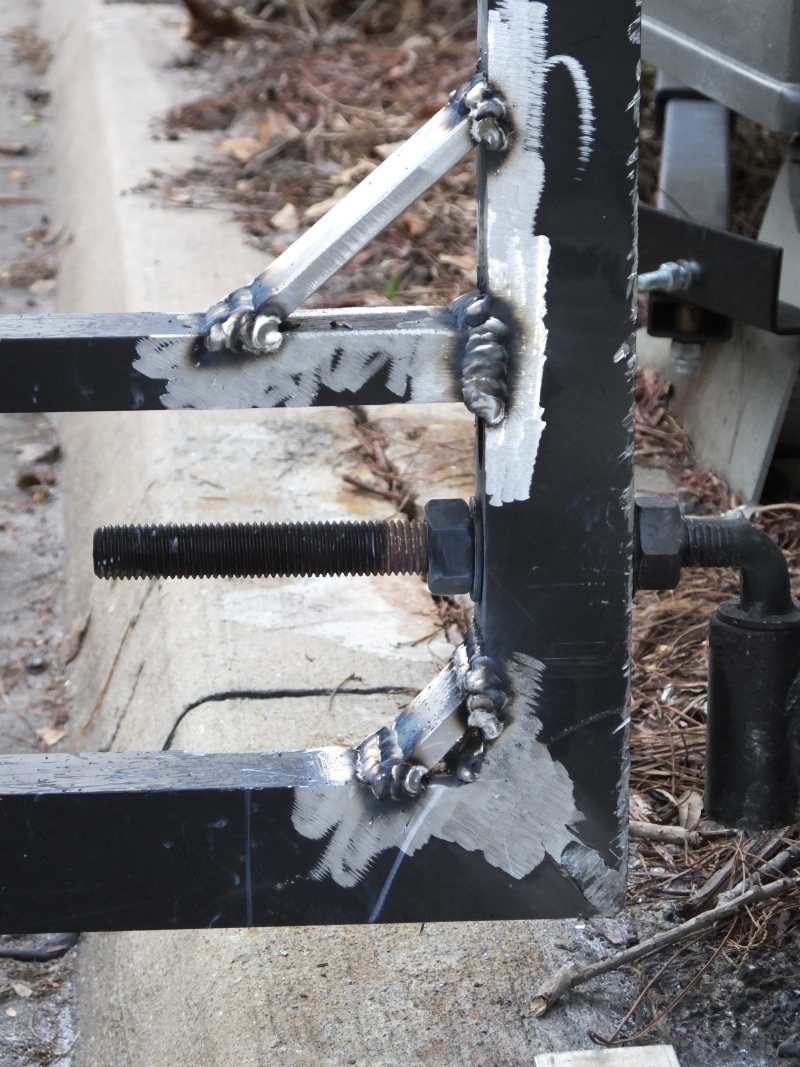 Below: Now you can see a new picket has been added at the corner to replace the sacrificed picket necessary to allow our tools into the tight corners to properly clean it up for a quality weld.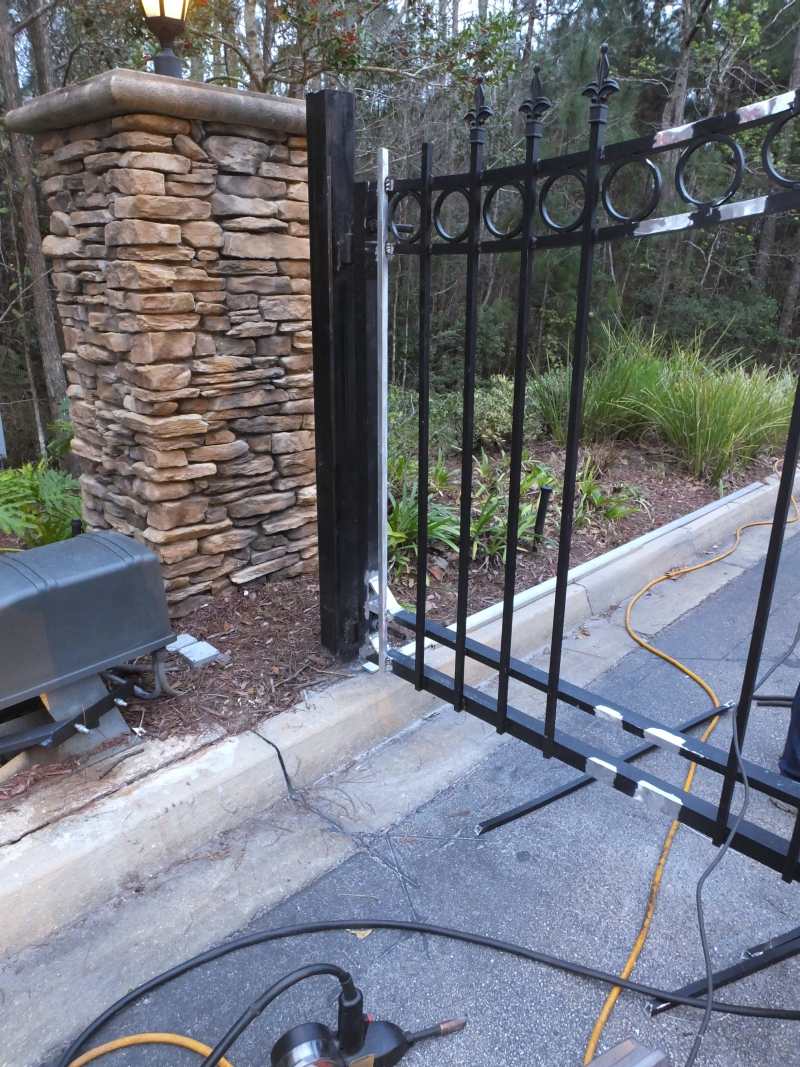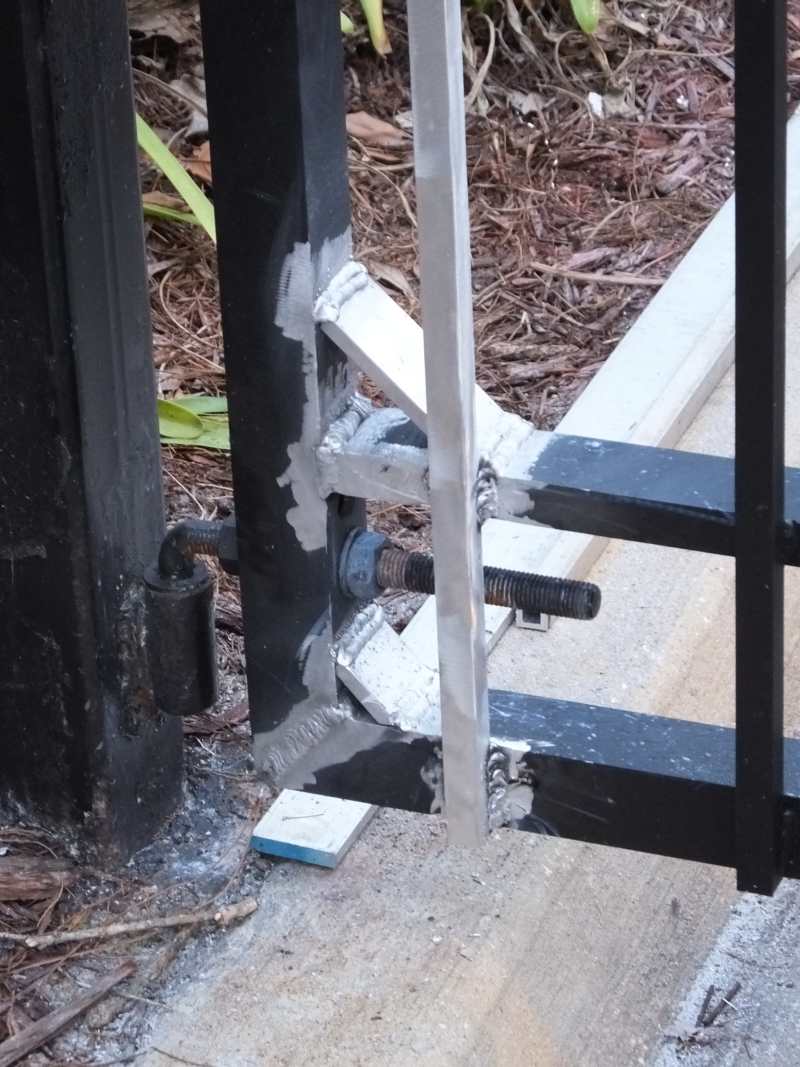 A tiny bit more welding here and there and then we painted it and it looked and functioned as brand new again.